Turbulent Waters is a Diablo 4 quest, part of the To Walk a Dark Path questline, in which you must continue your search for Curate Symon to complete it.
Diablo 4 Turbulent Waters also counts as one of the 49 Hawezar side-quests, which are all mandatory, assuming you want to achieve 100% completion in the swampy region.
The quest can get tricky if you don't have the patience for carefully exploring because you need to find a specific NPC.
Thus, make sure to check the following walkthrough to learn how to complete D4 Turbulent Waters side-quest quickly.
How To Start Turbulent Waters Quest in Diablo 4
Before you can start the side-quest, you must reach the Hawezar region and finish Act 5.
Then, you must complete At Any Cost, which is the previous quest in the questline.
When you're finally done, you must head to the town of Backwater, which has a Waypoint you can use to fast travel, provided you've unlocked it on a prior visit.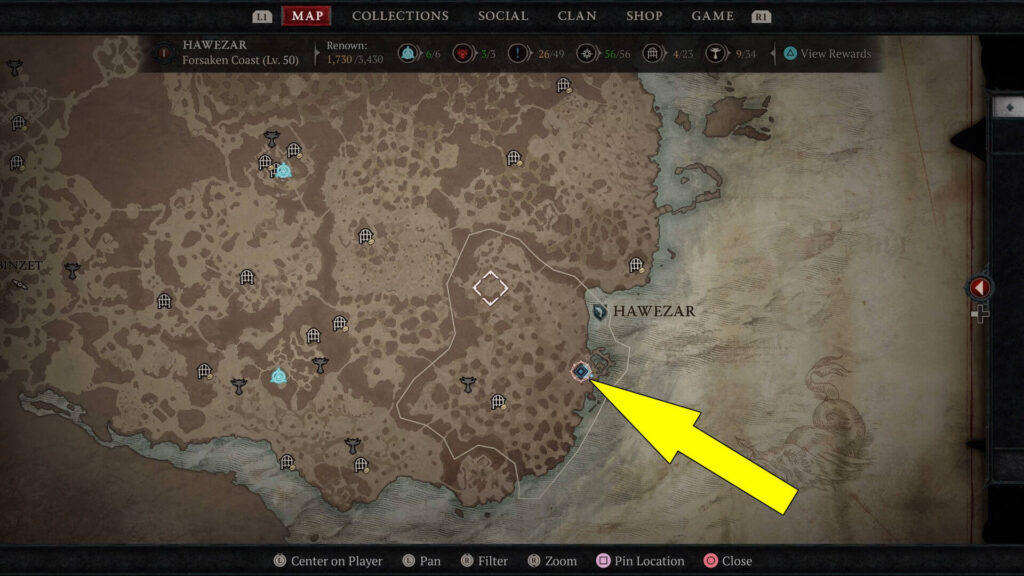 Once you get to Backwater, you must ask the locals about Elias.
There are four NPCs you can speak with, and they all have blue markers on the minimap.
But if you want to go directly to the NPC that has the information you need to continue, check the map below.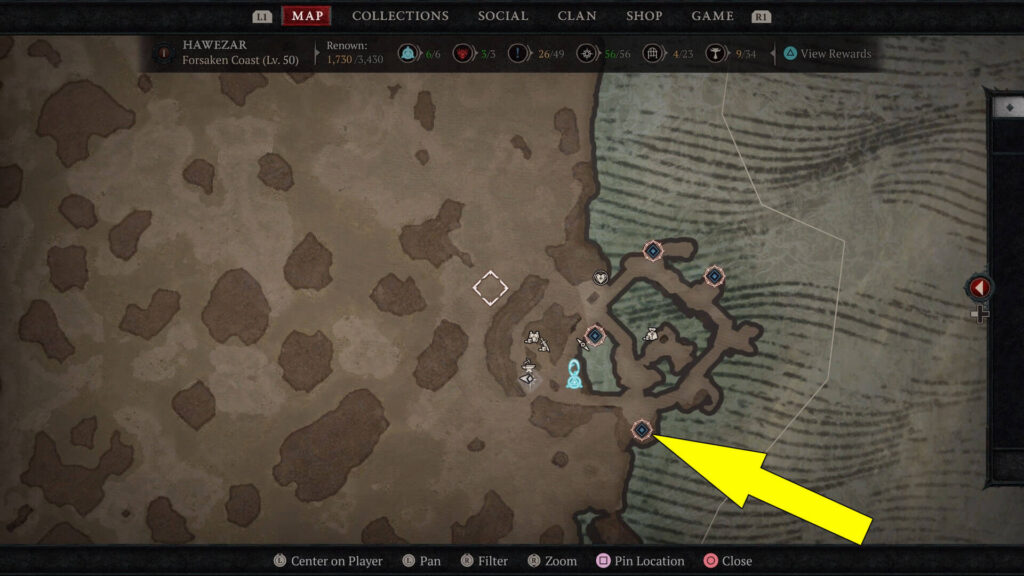 As you can see, he is the southernmost positioned NPC out of the four.
When you get to the said NPC, you'll see that his name is Nivro, and he will tell you that he saw Elias and Symon looking for sell-swords around town.
Out of the three sell-swords that went with Elias, only one came back.
Her name is Sev, and she can be found near the cove.
The problem is that Sev won't talk to people without mead.
However, Nivro, fortunately, has mead for sale for one hundred gold.
Thus, buy the Cerrigar Red Sky from the merchant, and let's see where you can find Sev precisely.
Where To Find Sev in Diablo 4
Upon finishing your business in Backwater, go ahead and open your map to see the quest's search area south of the town.
If you don't want to look for Sev on your own for any reason, don't hesitate to check the next map where we've pinpointed her exact location.
After reaching the spot, you'll find Sev sitting on the ground by the water.
Now give the mead to the woman, and she will tell you that Elias and Symon went to Esret in the southernmost part of the Fethis Wetlands area.
Sev will meet you there, but Diablo 4 Turbulent Waters comes to an end, and you receive Gold, XP, Renown points, and a Cache. However, you can now start By Three They Come side-quest and see how the questline finishes.