Disney Dreamlight Valley Pipe Cleaners are quest items you need to gather for rebuilding Bonnie's farm in the You're My Favorite Deputy mission, just like the Ice Pop Sticks we covered in this guide.
Note that there is a total of 5 Pipe Cleaners, and they are quite accessible, all of them being found near the Ice Pop Sticks.
However, if you don't want to waste any time, make sure you check our guide below, where we will tell you where you can find all 5.
Disney Dreamlight Valley Pipe Cleaners Locations
First, to find these quest items, you need to know that they look like big red lollipops with some small objects stuck to them.
More specifically, just like in the picture below.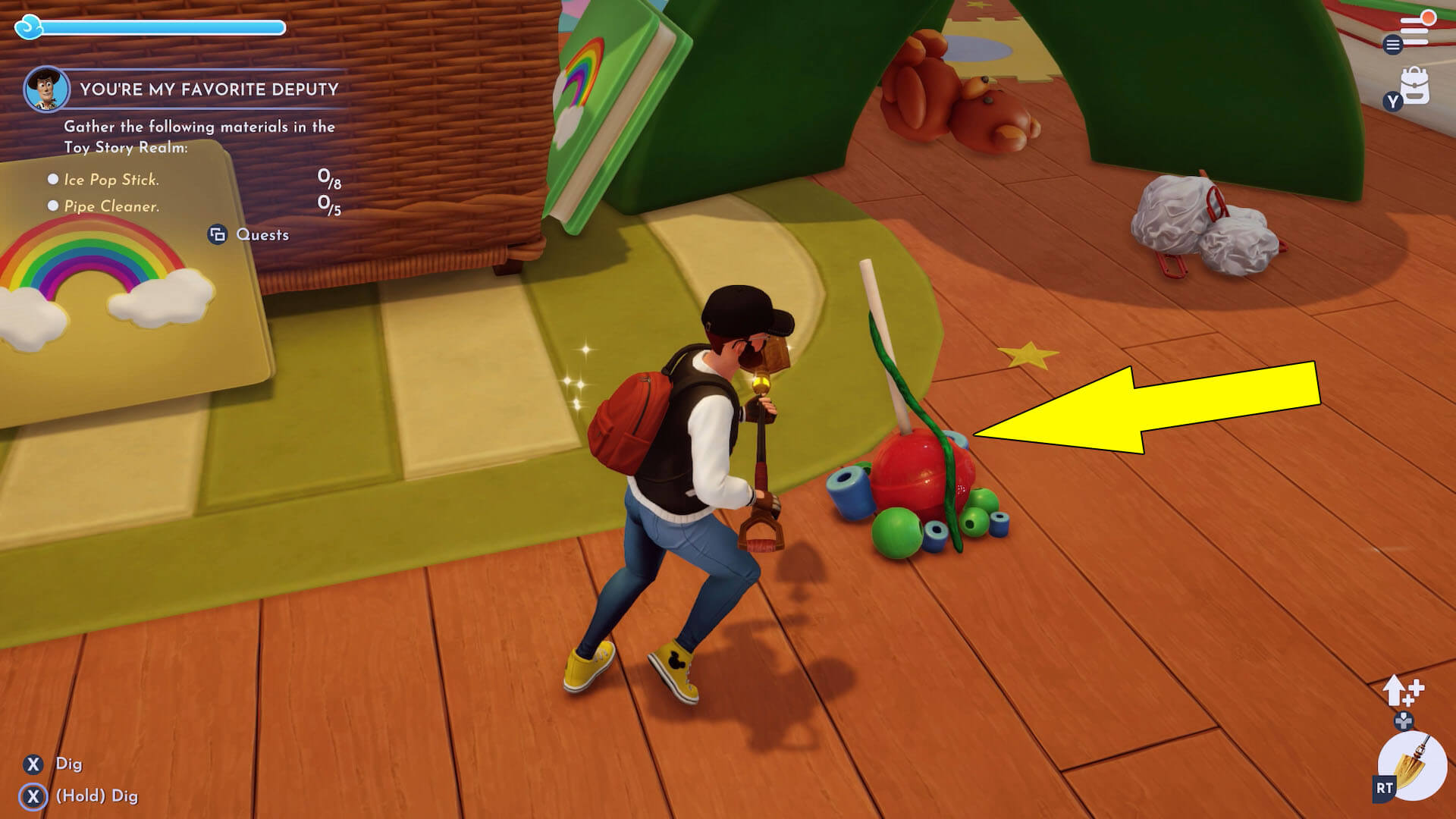 To get a Pipe Cleaner, you have to smash the red lollipop with the Pickaxe tool.
Now let's talk about all Pipe Cleaners locations.
Pipe Cleaner #1: Between The Carpet And The Race Car Track
After talking to Woody at the start of the Disney Dreamlight Valley You're My Favorite Deputy you will go down the pile of toys.
Immediately on the left, you will find the Pipe Cleaner between the carpet and the race car track.
Pipe Cleaner #2: Near A Big Blue Book
Upon obtaining the previous quest item, head to the right and pass the two cacti.
The next Pipe Cleaner is located in the corner near a big blue book.
Pipe Cleaner #3: Left Of A Red Book
Now go to the opposite side of the room from the second Pipe Cleaner.
There you will find the quest item left of a red book with an egg on the cover.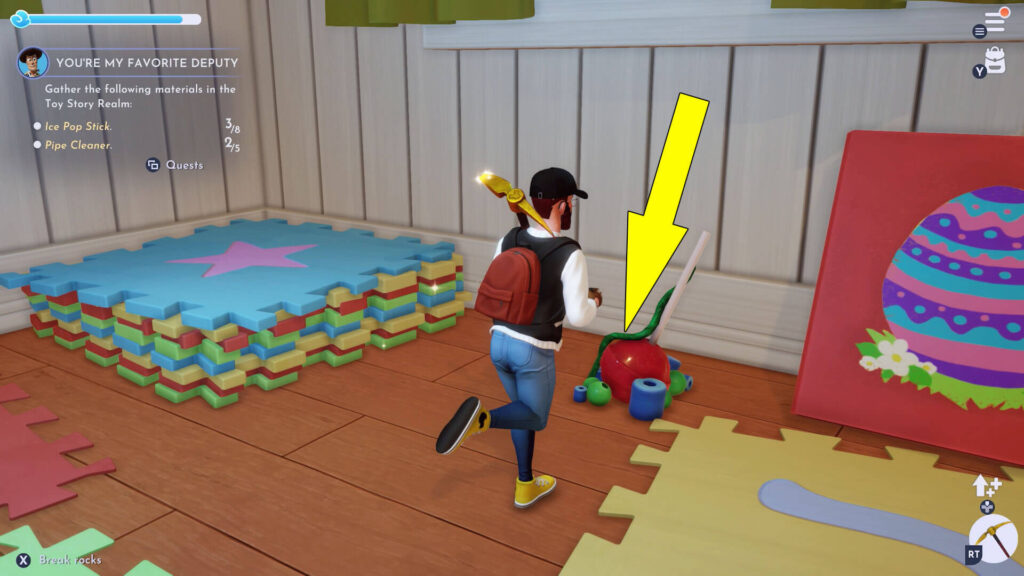 Pipe Cleaner #4: Near The Realm's Exit
Go to the other corner of the room and look for the red lollipop near the Realm's exit.
Don't forget to smash the lollipop and get the quest item.
Pipe Cleaner #5: In The Closet
Left of the last Pipe Cleaner is a huge white closet.
Enter it, and you can easily find the red lollipop on the left in front of a drawing.
Now you're done! You've obtained all 5 Disney Dreamlight Valley Pipe Cleaners for You're My Favorite Deputy Realm quest.