After you gather the 8 Ice Pop Sticks and 5 Pipe Cleaners in Disney Dreamlight Valley, You're My Favorite Deputy Realm quest; the next objective is to find two Yellow Daisies and something to hold the farm together.
According to Woody, Bonnie drew giant Yellow Daisies above the farm, so that's why you'll need to find them.
After a quick dance of joy, Woody also says that you should speak to Buzz and see if he found something to hold Bonnie's farm.
So, check the following guide, and you will have no problems completing this objective.
Where To Find Two Yellow Daisies
Yellow Daisies are plants found only in the Peaceful Meadow area, the first part of the map you unlock in Disney Dreamlight Valley.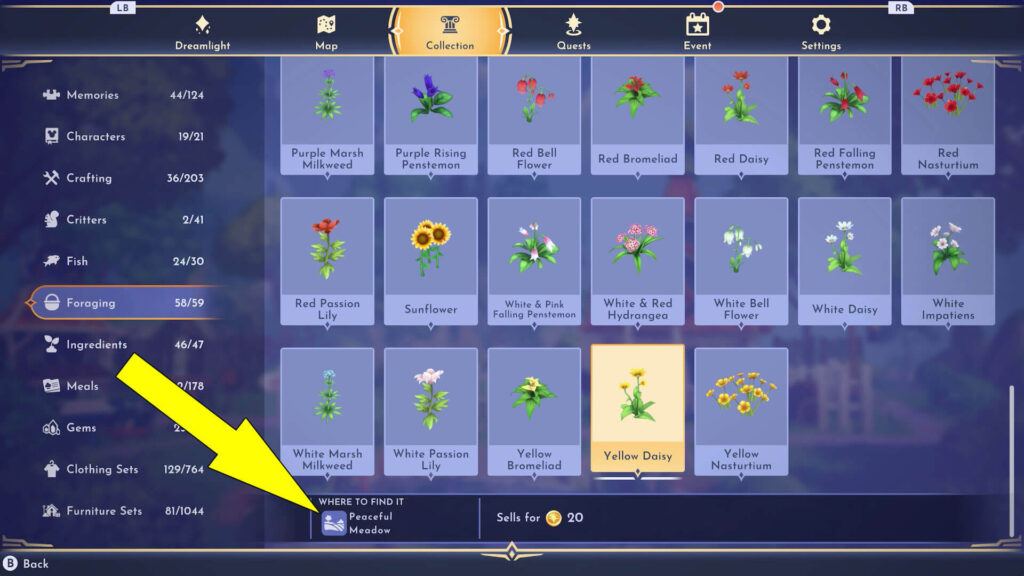 Now that you're in the right region, you should move around and find the Yellow Daisies scattered around.
They look like the one in the following picture.
If you find only one at first, don't worry because they respawn, but make sure you collect all other plants in Peaceful Meadow.
If you have more than two Yellow Daisies and don't want to keep them in your inventory, you can sell them at a Goofy Stall for 20 Star Coins, as seen in the first picture.
How To Find Buzz Lightyear
Now that you have the Yellow Daisies, it's time for the second part of the objective in the You're My Favorite Deputy quest.
To see if Buzz Lightyear has found something that will hold Bonnie's farm together, you must speak with him.
If you're having problems finding Buzz open the map, and you should see his NPC icon roaming around one of the Disney Dreamlight Valley zones, just like in the following screenshot.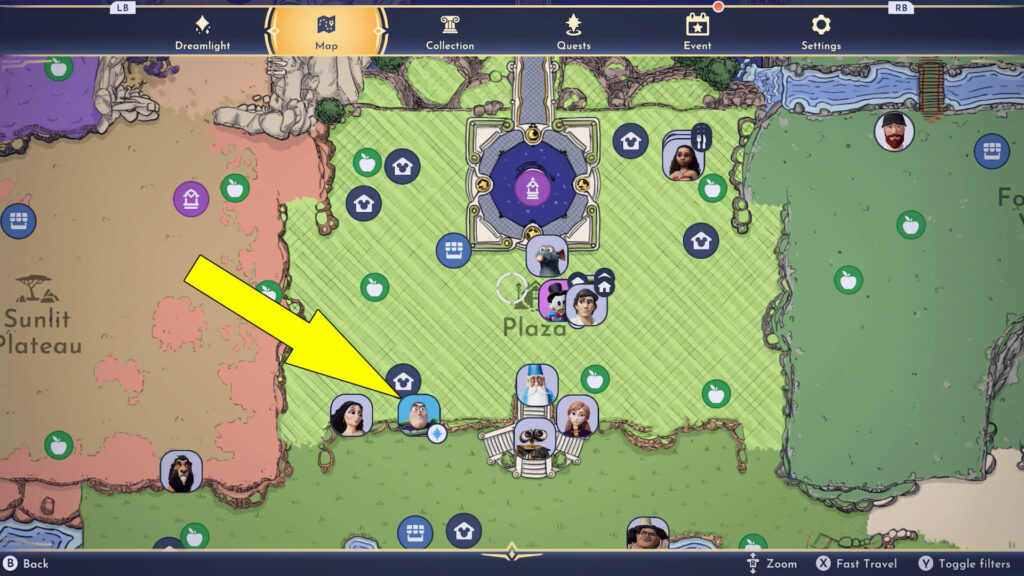 Great! Now that Buzz Lighter has given you a powerful Adhesive Bonding Agent, you're good to go for the next objective of the Disney Dreamlight Valley You're My Favorite Deputy Realm quest!