God Of War Ragnarok In Plain Sight is a very short Favour or Side Quest you can complete in The Plains Area of the Vanaheim Crater if you know where to find the Evidence of Soul Eater activity.
GoW Ragnarok In Plain Sight Favor counts as one of the 47 Side Quests (check our complete list here); you must finish if you want to reach 100% completion in Vanaheim and across all Realms.
In Plain Sight doesn't require any special equipment, and as you are about to see, you can complete it without finding all Evidence, as long as you know where to look for the Soul Eater.
So, if you need help with this quest, our God Of War Ragnarok In Plain Sight walkthrough covers everything you need to know about it.
How To Start In Plain Sight In The Vanaheim Plains
To be able to start In Plain Sight Favour in the latest God of War video game developed by Santa Monica Studio for PlayStation 4 and PlayStation 5, you need to reach The Crater in Vanaheim by playing the Scent of Survival.
Once you get to The Crater, you'll start another Side Quest named For Vanaheim, fully explained here.
As part of the Favour named For Vanaheim, you'll have to reach Birgir's location, and this objective will take you close to the Western Plains Mystic Gateway and the Western Plains Celestial Altar.
On your way to the two landmarks, you'll eventually come across the carcasses of some dead animals. All of them are in the large plains area east of the said Mystic Gateway.
You can see one of them below, as well as the Celestial Altar nearby.
After finding the first corpse, you'll start the Side Quest named In Plain Sight, and you'll be asked to find more Evidence of Soul Eater activity.
Where To Find More Evidence Of Soul Eater Activity
The next Soul Eater Activity Evidence is found north of the previous carcass, towards the locked gate you need to open to reach Birgir's location.
You can see it below; however, you should know that you don't need to find all Evidence.
Assuming that you want to find another piece of Evidence from the second carcass, head east, and if you have released the water from The Jungle Dam (Return Of The River Favour), you'll see another dead animal by the Boat Dock.
If you didn't play the said quest, you will see a canyon instead of water.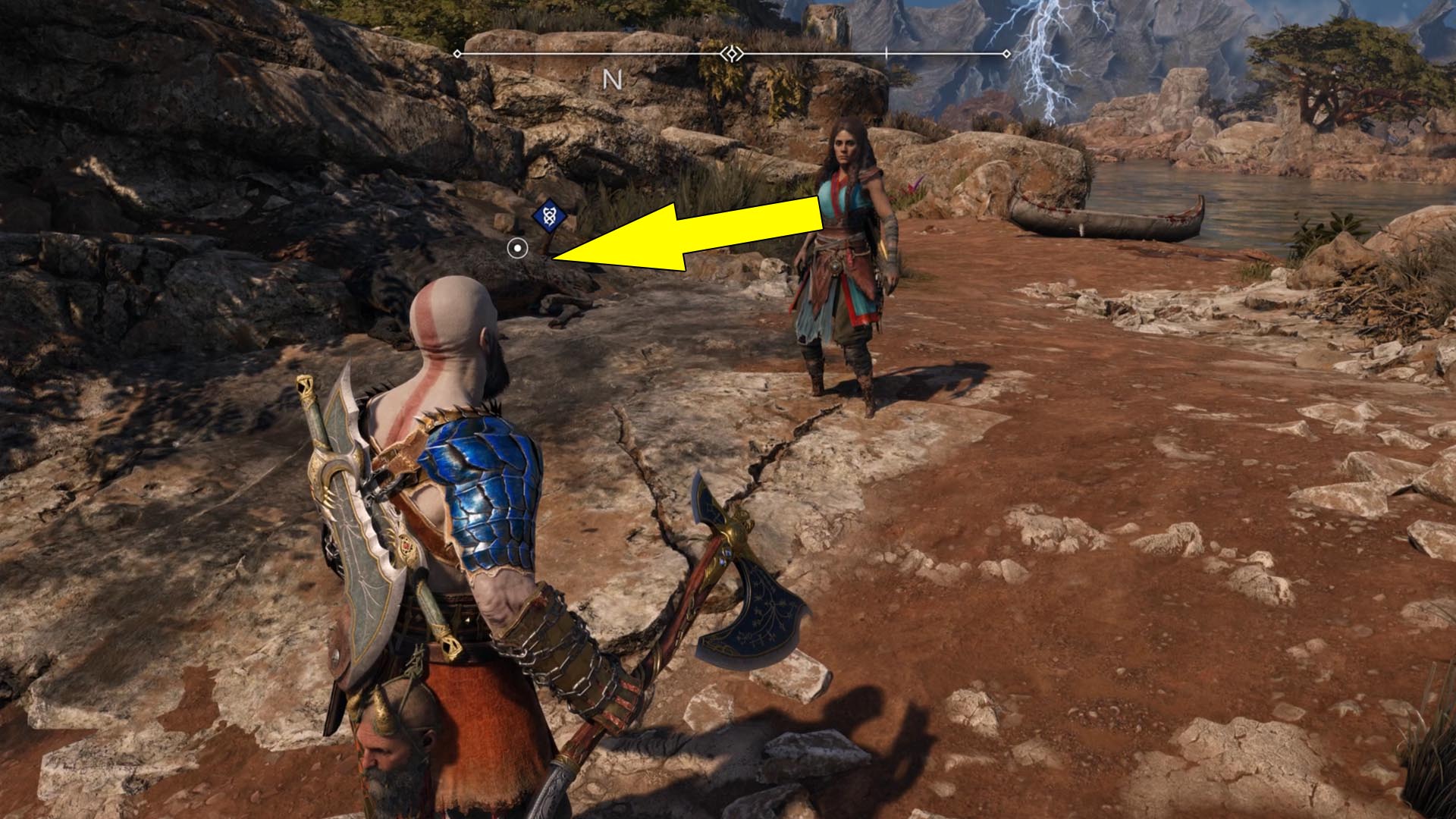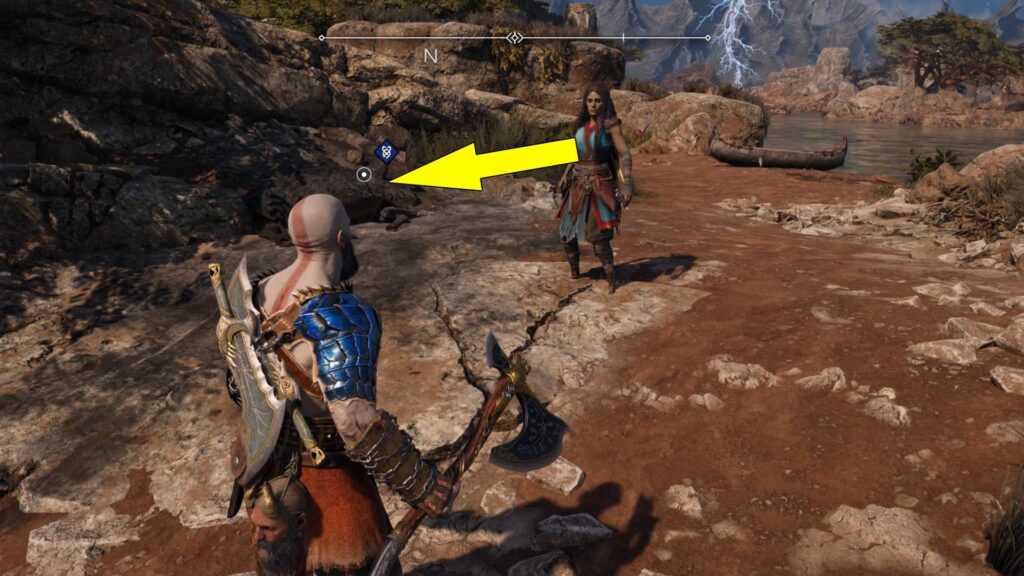 As mentioned above, only one Evidence must be found for this ques; otherwise, you won't be able to start it.
After the quest begins, all you need to do is to find the Soul Eater, which looks like a big pile of rocks. He won't attack you when nearby unless you find all Evidence. But if you attack him, he'll reveal himself.
So to quickly finish the GoW Ragnarok In Plain Sight Side Quest, head to the second Soul Eater Evidence location and look for a pile of stones with white runes on it.
You can see the camouflaged Soul Eater in the following screenshot.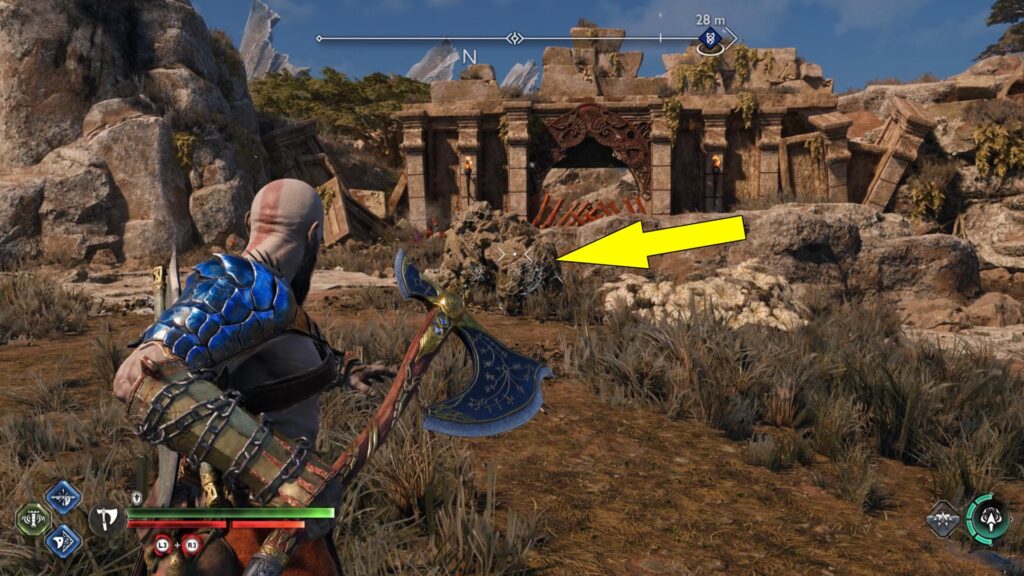 Now that you know what the Soul Eater looks like, dispatch him quickly by throwing Kratos's Leviathan Axe aiming for his "mouth," then grab the rocks he drops and throw them while aiming for the same "mouth."
By defeating the Soul Eater, you'll complete the God Of War Ragnarok In Plain Sight Favour, but feel free to check our Wiki Guides here for more Side Quests in this area, as well as all collectibles locations.