The Broken Bear is one of the Scosglen secret quests in Diablo 4, where you must locate the Broken Bear Totem item and bring it to Artair in the Wraithstead region to complete the totem.
I'm afraid you won't be able to jump into The Broken Bear quest right off the bat. You'll need to make some progress in the main story and finish up a few side quests first.
In addition, locating the Broken Bear Totem quest item can be pretty challenging as it can only be dropped by a wildlife type of enemy available in some parts of Scosglen.
So, if you want to trigger and complete The Broken Bear side quest, our comprehensive Diablo 4 guide is perfect for you to follow.
How To Start The Broken Bear Quest in Diablo 4
To begin The Broken Bear side quest in Diablo IV, there are several requirements that need to be met.
First, complete Act II of the story campaign and finish the First Among Wolves questline to unlock an NPC named Artair.
Then, look for side quests marked with a blue exclamation point near the Tirmair waypoint and start them. If you need help with these quests, check out our Scosglen side quests locations guide for more information.
Lastly, it's essential to finish The Wrong Hands and A Different Beast side quests, which involve locating broken pieces similar to the one you need.
After you've met all the abovementioned requirements, kill any Grizzly Bears in the Highland Wilds and Westering Lowlands subregions of Scosglen until they drop the Broken Bear Totem.
In our session, we obtained the Broken Bear Totem from a Grizzly Bear in the central part of the Westering Lowlands subregion, near the Firebreak Manor waypoint.
Always remember that it's not guaranteed you'll get the quest item in the exact location as us. Just keep killing Grizzly Bears until they drop the piece.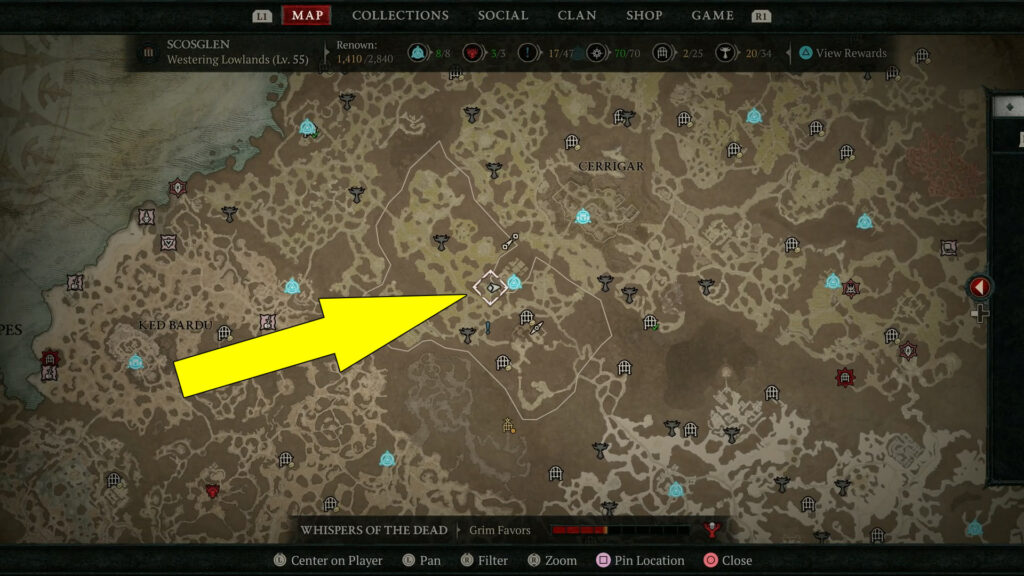 Where To Find Artair in Diablo IV
After obtaining the Broken Bear Totem quest item, make your way towards the Wraithstead region, situated towards the east of Cerrigar.
Then, locate Artair and bring the totem quest item to him. When he sees it, he acknowledges that the identified carving is not just any bear but a grizzly bear.
Artair expresses a sense of fear regarding the potential destruction such a totem could cause.
However, he commends you for preventing such a disastrous outcome. Also, Artair intends to take the totem and properly dispose of it through rituals.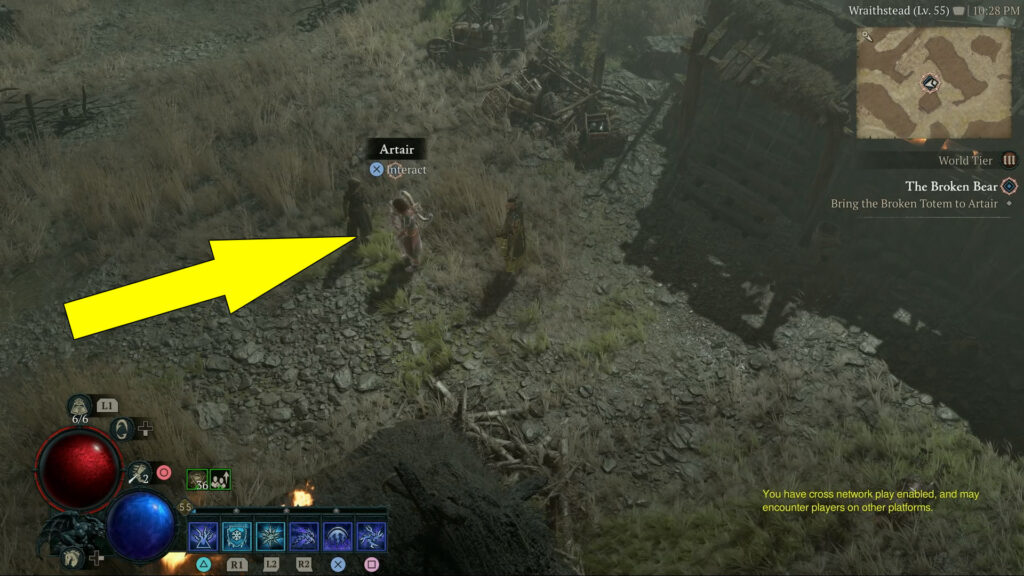 Finally, he expresses a hopeful sentiment that this will be the end of such occurrences, concluding The Broken Bear quest in Diablo 4.
As a reward for all the good you've done, you'll obtain 20 Renown Points for the region, Gold, XP, and a Murmuring Cache.
Feel free to check our Diablo IV Wiki Hub Page for more useful guides regarding quests and collectibles.