Glittering Abundance is a secret quest in the Hawezar region of Diablo 4 that requires you to gather the Gem-laden Geode quest item and use Acid Flux to break it open.
We have already completed a side quest in the Fractured Peaks area similar to the D4 Glittering Abundance quest called Icebound Geode.
However, there are a few differences that we will discuss in detail later in this guide.
So, in the following Diablo IV guide, we will explain where to find the Gem-laden Geode quest item and how to complete the Glittering Abundance quest.
How To Start Glittering Abundance Quest in Diablo 4
In order to begin the Glittering Abundance quest in Diablo 4, you must gather the Gem-laden Geode quest item.
You can find the Gem-laden Geode while searching the Glittering Ore Veins scattered across Hawezar, as the name suggests.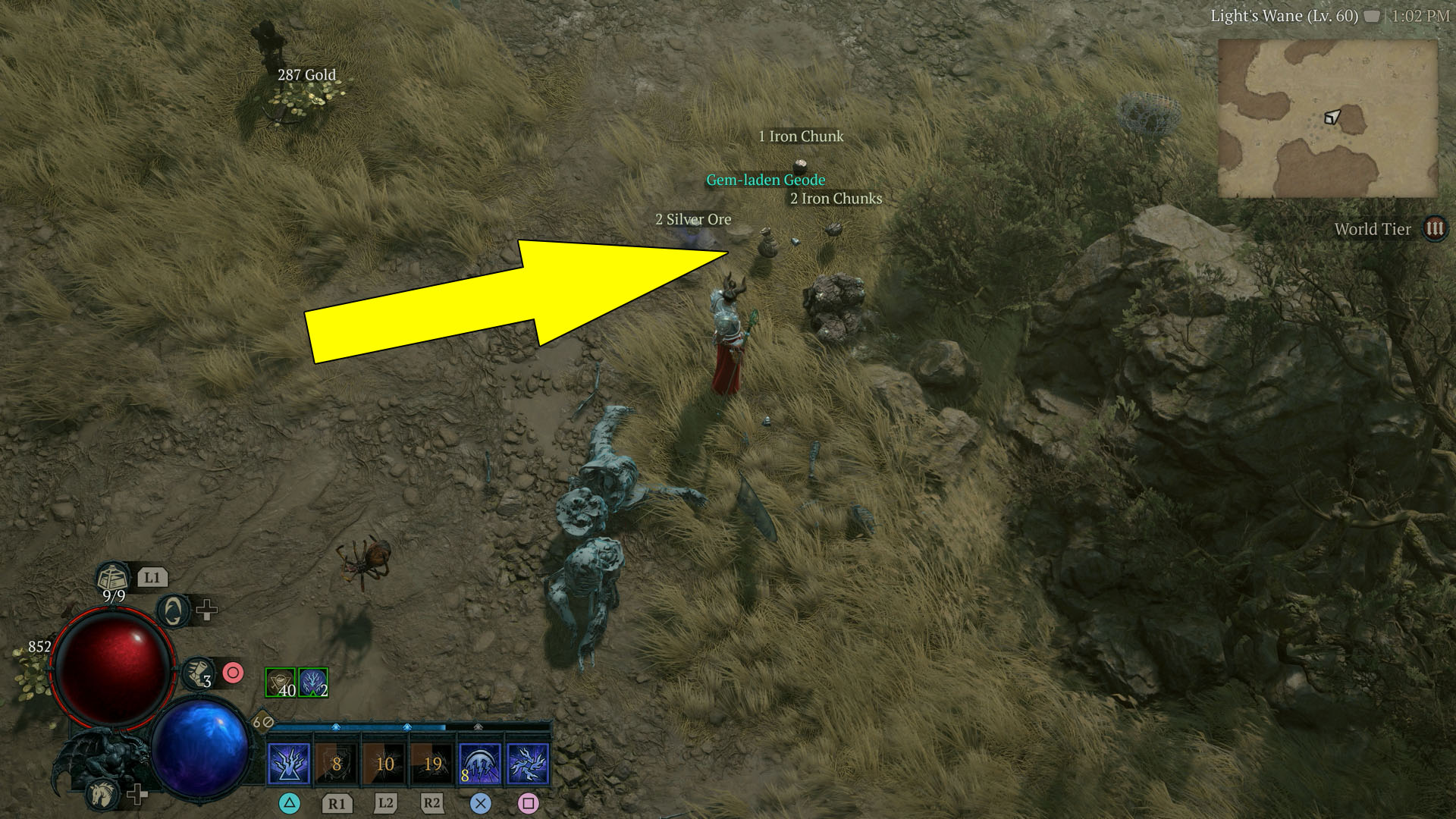 During our playtime, the Gem-laden Geode dropped from a Glittering Ore Vein in the Fethis Wetlands subregion of Hawezar.
It is not guaranteed that you'll get the drop in the exact location, as the Glittering Ore Veins, among other interactable elements, are randomly spawned.
Keep searching the Glittering Ore Veins around Hawezar until you get the drop.
Where To Find Tungal in Diablo IV
Once you have managed to find a Gem-laden Geode, use the fast-travel system to reach the Ked Barbu in the Dry Steppes region.
Go to Tungal, the Jeweler, and speak with her about the geode you found in Hawezar.
When you ask Tungal about the geode found in Hawezar, she mentions that geodes like this require a special acid flux for extracting the gems inside.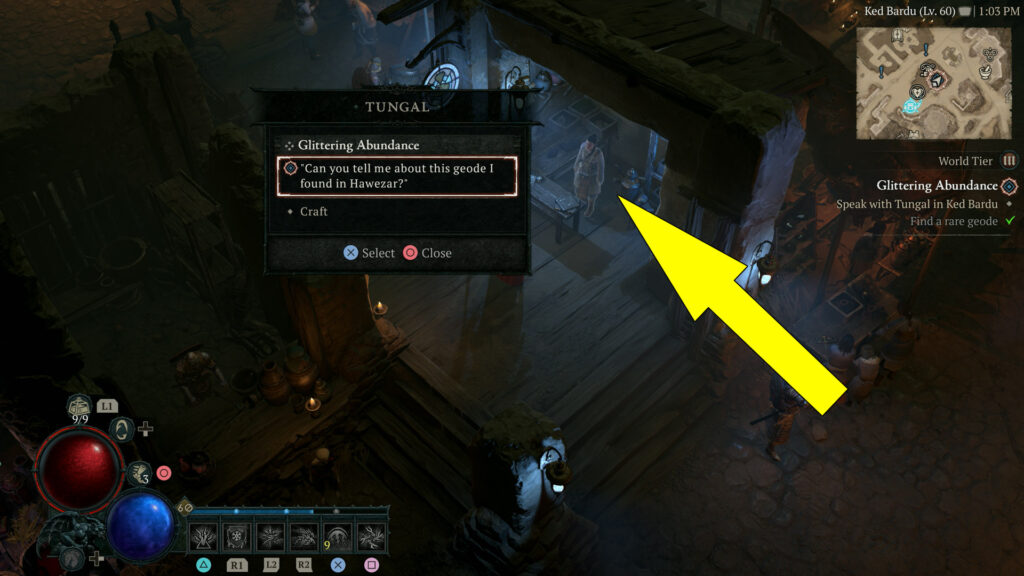 Tungal admits not having much information beyond that and points seeking out Mislan in Zarbinzet to acquire the flux.
She also mentions that Mislan wouldn't mind if you used his bench to apply the flux, as the process is safe and straightforward.
How To Buy Acid Flux From Mislan in Zarbinzet
After finishing the conversation, fast-travel to Zarbinzet Waypoint back in Hawezar and interact with Mislan, the Rings & Amulets Vendor.
In his shop inventory, you will be able to buy the Acid Flux quest item for 10 Gold.
Once you buy the Acid Flux, interact with Mislan's Tools on the nearby table to open the geode and complete the Glittering Abundance in Diablo 4.
As a reward for finishing the side quest, you will receive XP, Gold, a Gem Cache, and 20 Renown Points for the Hawezar region.
For those interested in finishing all the side quests in the region, we recommend referring to our Hawezar side quests locations guide. Furthermore, our Diablo 4 Wiki Hub Page provides useful guides for collectibles and quests across all five major regions.