Hungering Necrolyte's Cache is a hidden quest in the Hawezar region of Diablo 4, where you must retrieve the quest item with the same name and harvest death anima from Nangari enemies to unlock it.
In the previous regions, we've seen similar side quests to D4 Hungering Necrolyte's Cache, such as Hungering Bone Cache in Fractured Peaks or Ravenous Necrolyte's Cache in Kehjistan.
The main difference between them is how and where you find the item to begin the side quest.
Therefore, our Diablo 4 guide will provide you with all the information you need to find the quest item and complete the Hungering Necrolyte's Cache quest.
How To Start the Hungering Necrolyte's Cache Quest in Diablo 4
To start the Hungering Necrolyte's Cache quest in Diablo IV, you must find and pick up the quest item called Hungering Necrolyte's Cache.
The Hungering Necrolyte's Cache can be obtained randomly while searching corpses in the Toxic Fens subregion of Hawezar.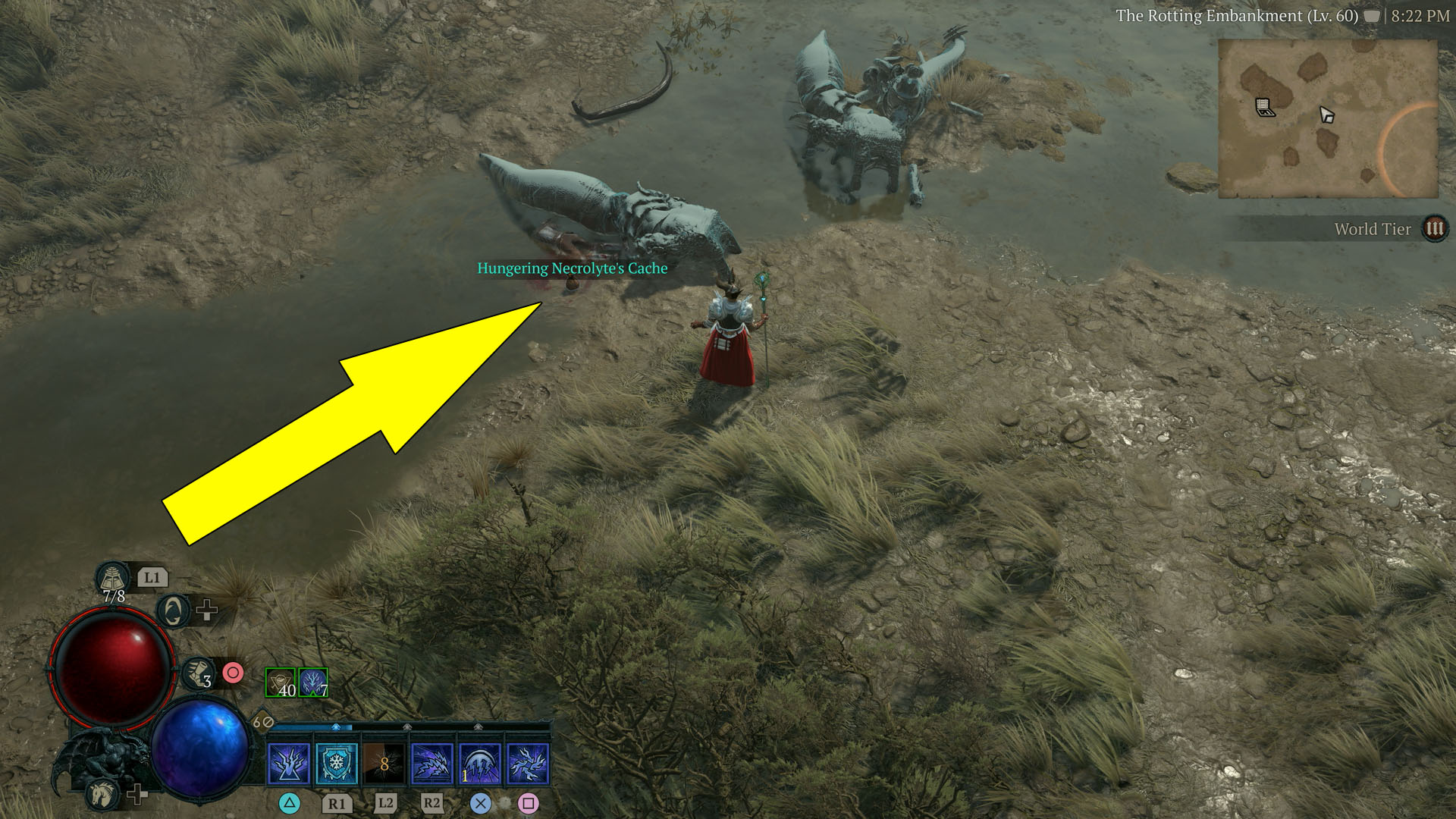 During our playthrough, we searched a dozen of bodies until we got the quest item.
In the southeast part of the Toxic Fens, there is a higher chance of getting the drop since you'll have to harvest death anima there.
Where To Harvest Death Anima From Nangari in Diablo IV
Once you've picked up the quest item, you must harvest death anima from Nangari (Snake Men) in the marked area of Toxic Fens.
To harvest death anima, kill Nangari enemies, and collect their green souls off the ground until you fill the quest progress bar under the minimap.
As a reward for completing the Hungering Necrolyte's Cache side quest, you will receive XP, Gold, the Seated Necrolyte's Cache, and 20 Renown Points for the Hawezar region.
If you want to complete all the side quests within the region, check out our Hawezar side quests locations guide. Additionally, our Diablo 4 Wiki Hub Page offers valuable guides on collectibles and quests that you may find helpful.