Diablo 4 A Plea for Aid is one of the most accessible side-quests in Act 2 of the video game developed by Blizzard Entertainment and an early quest you can complete in Scosglen.
That's because Diablo IV A Plea for Aid is designed to introduce you to the central hub area in Scosglen or the large town known as Cerrigar.
For the side quest named A Plea for Aid, you must travel to Cerrigar and find the local alchemist named Corman.
To help you with this objective, our Diablo IV A Plea for Aid walkthrough reveals Corman's location in Cerrigar.
How To Start A Plea for Aid Quest in Diablo 4
To start A Plea for Aid, first, you must enter Scosglen following the first Act 2 main quest; then, you must finish the Dark Omen main quest that will eventually lead you to Firebreak Manor.
After the main quest, when you exit Firebreak Manor, you should see an NPC named Steward Wilfred at the location marked below.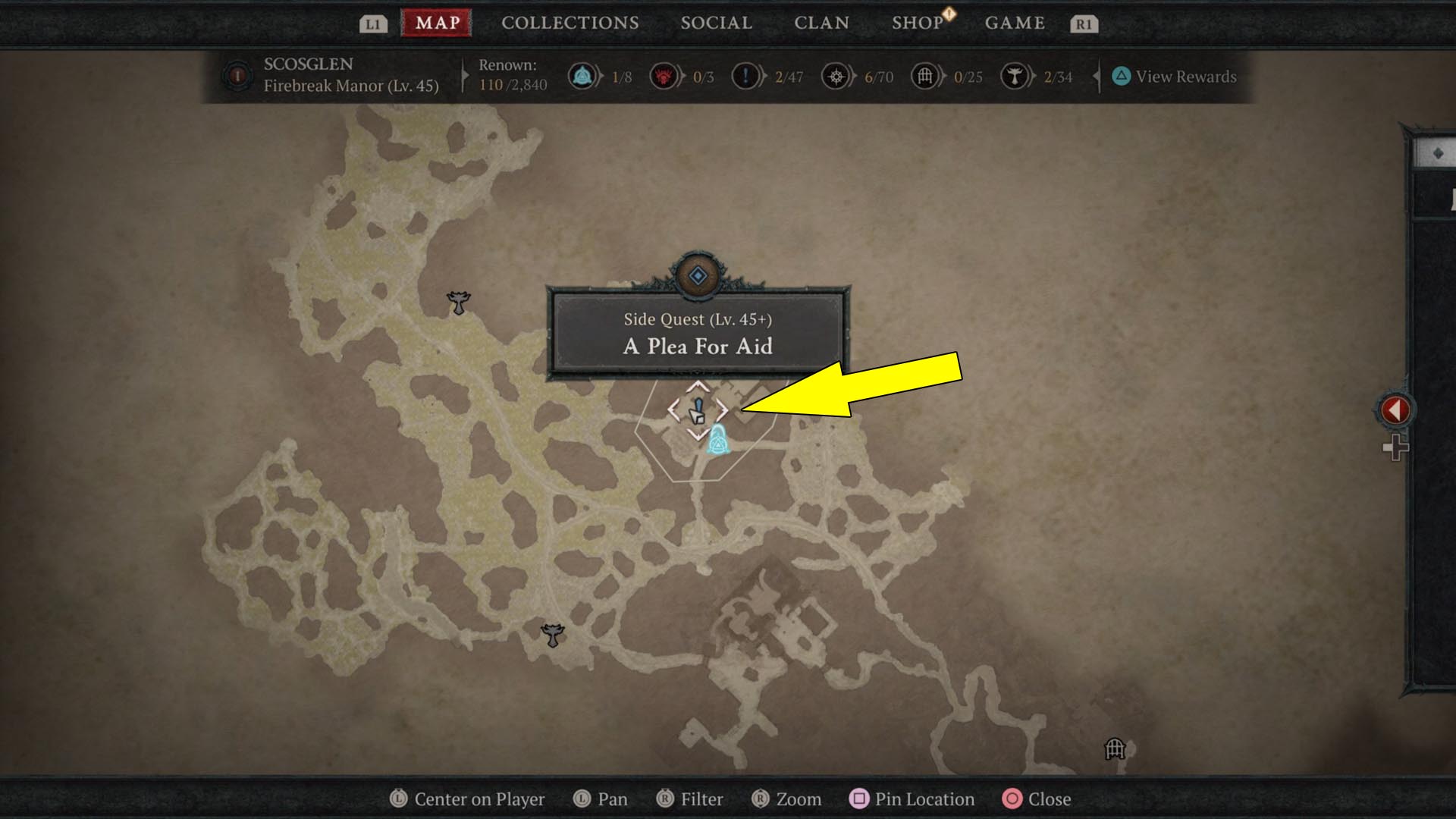 When you talk to Steward Wilfred, he'll tell you that the recent attack on Firebreak Manor ended with many casualties.
To help the wounded civilians, Steward Wilfred needs more supplies, which can be provided by Corman the Alchemist, found in Cerrigar, the largest city in Scosglen.
Your objective is to find Corman the Alchemist and ask him to send some supplies to Steward Wilfred.
Where To Find Corman the Alchemist in Cerrigar
To find Corman the Alchemist in Diablo 4, travel northeast of Firebreak Manor, where you have met Steward Wilfred.
It is a relatively short trip, even without a horse, as shown on the following map.
Upon entering Cerrigar, you'll find Corman the Alchemist near the local healer in the central area.
If you open the map, you'll spot an icon depicting a heart and marking the location of the Cerrigar healer.
Nearby is a hut, and in front of it, you'll see an NPC wearing yellow clothes.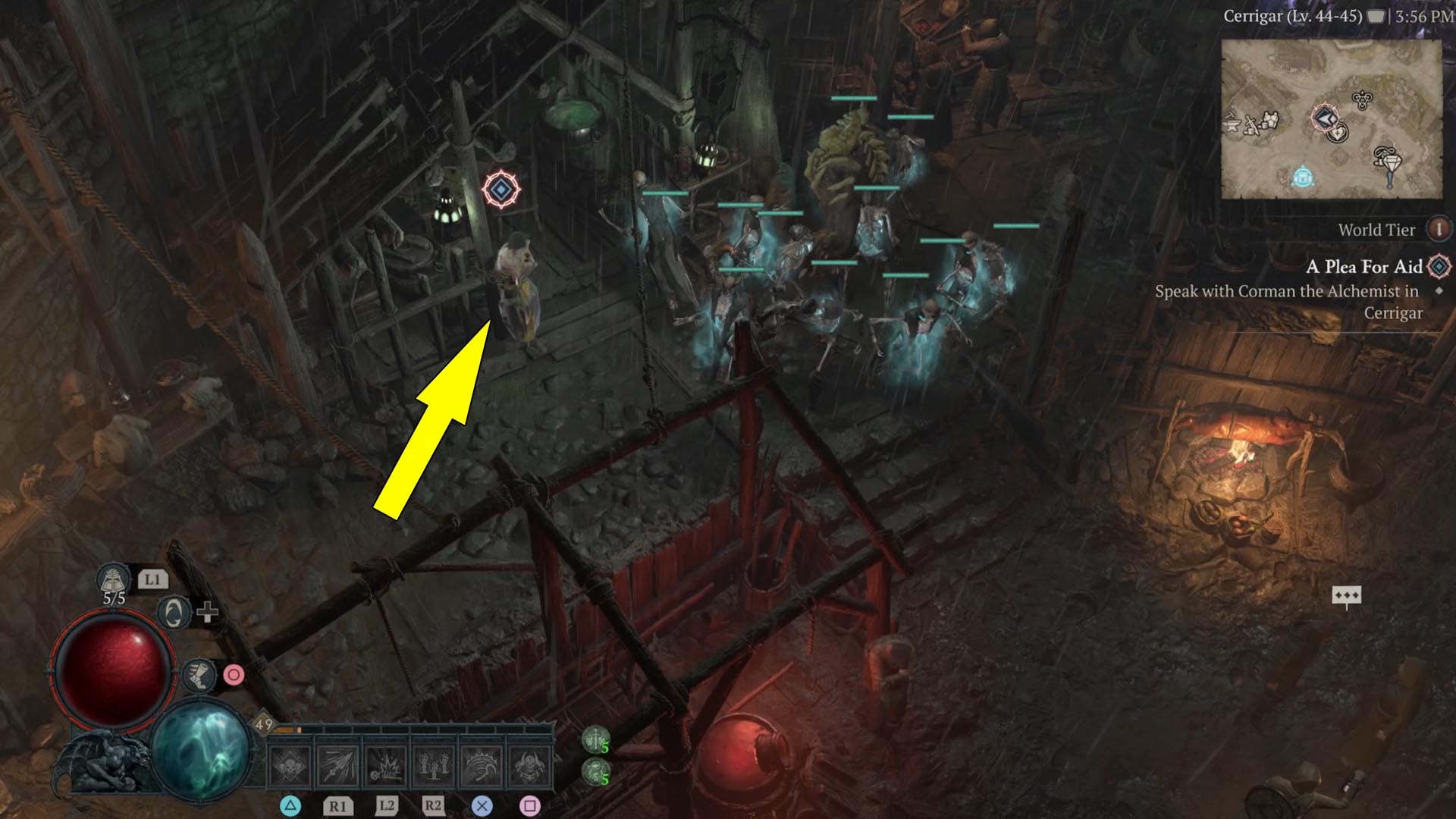 Talk to Corman the Alchemist pictured above, and tell him that Steward Wilfred requires his help. Corman agrees to help him, and the D4 A Plea for Aid side-quest ends.
Your rewards for being Wilfred's courier consist of Gold, XP, 20 Scosglen Renown Points, and a Herb Cache.
Assuming you don't want to miss any of the Scosglen side-quests in Diablo 4, now it is recommended to return to Firebreak Manor and Westering Lowlands, where you should focus on two additional side-quests: Chronicling the Old Ways and Braega's Chronicles.