The Fledgling Merchant is the third Diablo 4 Cerrigar side-quest you won't be able to complete when you start the second act of the video game developed by Blizzard Entertainment since it comes with a specific requirement.
Diablo 4 The Fledgling Merchant is another accessible fetch quest during which you must retrieve ten Charger Tusks from the bull-like creatures in Scosglen.
What makes the Diablo IV Fledgling Merchant trickier than other quests, however, is the requirement you must meet for it to become available; therefore, in the following walkthrough, we'll tell you everything you need to know about it.
How To Start The Fledgling Merchant Quest in Diablo 4
Alongside Daughter of the Oak and Blood of Brigands, The Fledgling Merchant quest in Diablo 4 can be played only after you complete all main quests in Act 2, including As The World Burns main quest.
During As The World Burns, you'll face Astaroth, the final boss of the second act.
Once you defeat him, return to Cerrigar, in central Scosglen, and you'll see a new exclamation mark at the location on our map below.
Speak to Kian, the little boy sitting in front of his cart by the road leading to your stash, and he'll tell you that for the moment, he is selling rocks and bread, but in the past, he used to sell carved charger tusks.
According to Kian, the tusks were bringing good luck, but unfortunately, he ran out of crafting materials. The cute Kian agrees to share his profits with you if you get him ten charger tusks.
Where To Find Charger Tusks in Diablo 4
Diablo 4 Charger Tusks are quest items you'll be able to find only while playing The Fledgling Merchant side-quest by killing Tusked Chargers southwest and northwest of Cerrigar.
After you start the side-quest, open your map, and you'll see two areas clearly marked on your map. These are your hunting grounds, and the Tusked Chargers are also marked on your minimap by red dots.
They are pretty easy to slay, but you'll have to do a bit of legwork because they rarely spawn in groups.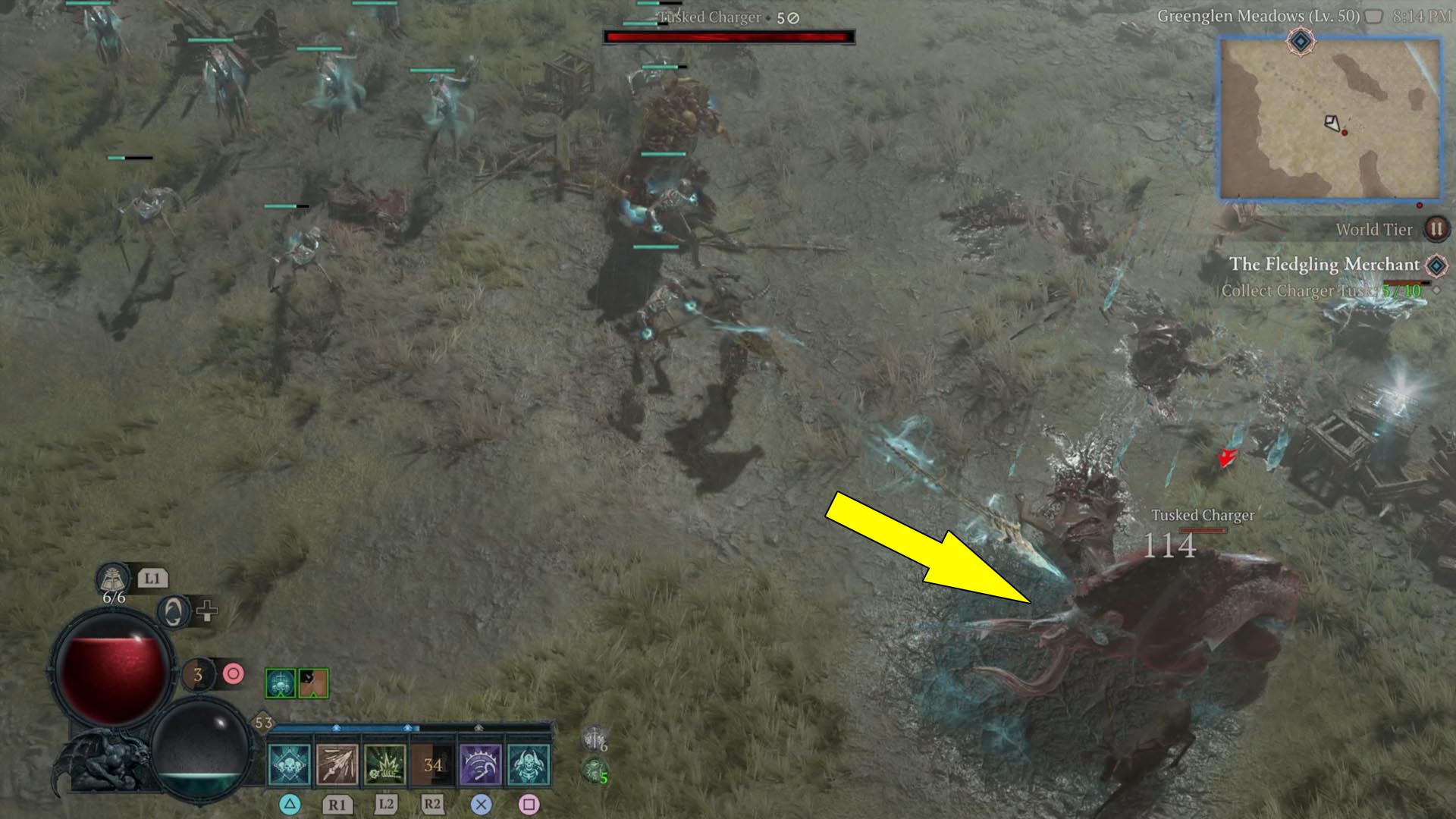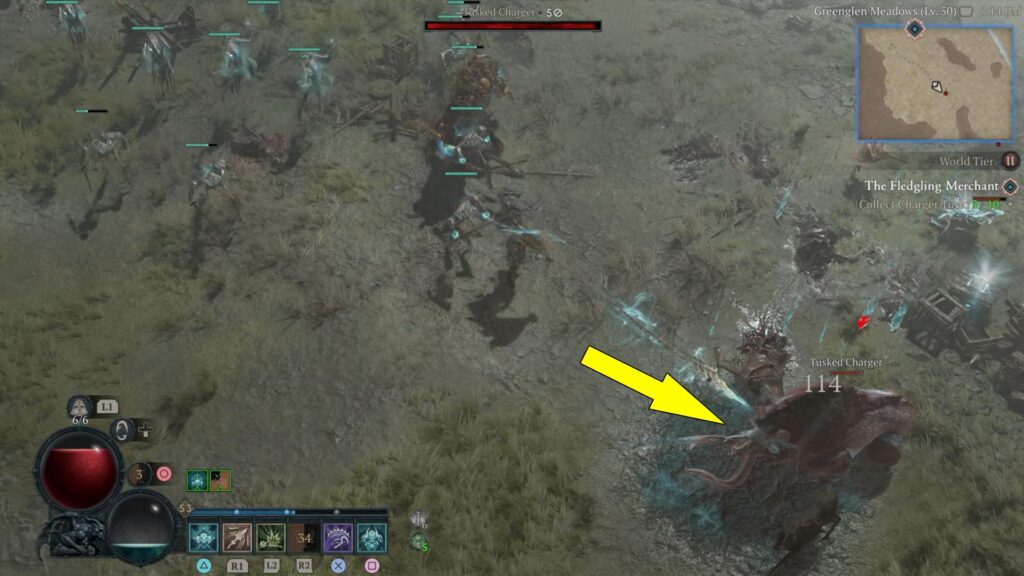 You can see what a Tusked Charger looks like in the screenshot above. The good news is that the Charger Tusks have e high drop rate, meaning you won't waste too much time hunting these creatures.
After you get 10 Charger Tusks, head back to little Kian and hand them over.
In exchange for helping him and for finishing the Diablo 4 Fledgling Merchant quest, you'll receive a Salvage Cache, so now make sure you check our list of all Scosglen side-quests before starting Act 3.