Timely Correspondence is one of the Kehjistan secret quests in Diablo 4, where you must search for and obtain the Waterstained Letter quest item and bring it to an NPC in the capital city of Gea Kul.
The D4 Timely Correspondence is fairly similar to the Currencies From Afar side quest available in the Dry Steppes region, as both require you to locate the quest item by searching the corpses or chests in a specific area.
In this Diablo IV guide, we'll provide all the details on how to obtain the Waterstained Letter and how to complete the Timely Correspondence side quest.
How To Start the Timely Correspondence Quest in Diablo 4
Starting the Timely Correspondence side quest in Diablo 4 requires no specific prerequisites. Just simply locate the Waterstained Letter quest item and pick it up.
To find the Waterstained Letter, you need to search the corpses or chests located in the Ragged Coastline subregion of Kehjistan.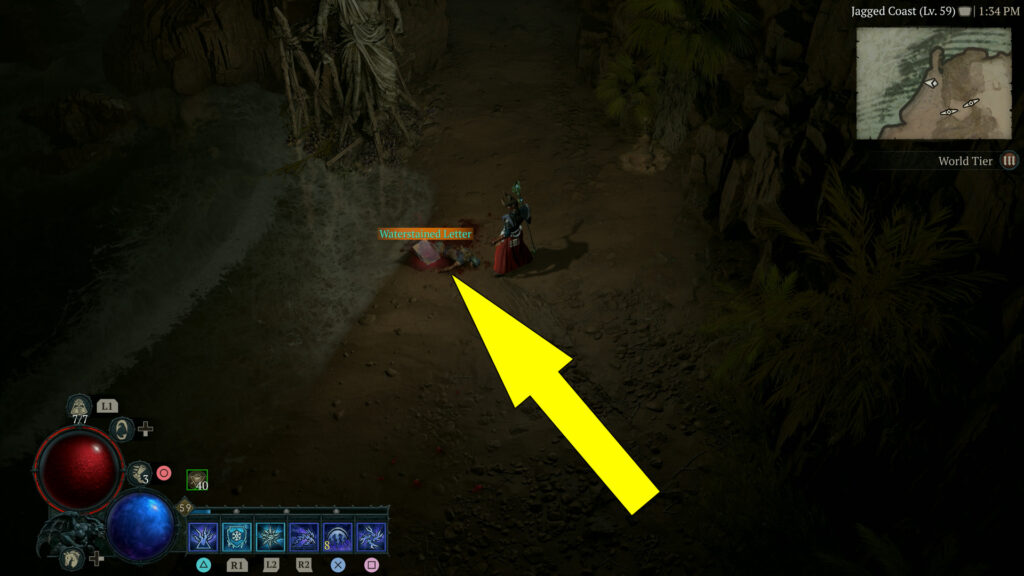 During our playthrough, we obtained the Waterstained Letter from a corpse in the Jagged Coast area, near one of the Kehjistan Altars of Lilith.
Since the Waterstained Letter drops randomly, there is a slight chance that you will receive the quest item at the same location as us. Just keep searching the corpses and chests in this subregion until you get it.
Where To Find Aih'Setal in Diablo IV
Once you have the Waterstained Letter in your inventory, make your way to the capital city of Gea Kul and speak with Aih'Setal.
When you show the Waterstained Letter to Aih'Setal, she comments on the worn-out appearance of it and expresses annoyance at finding that's an invoice.
Despite wanting it to remain lost, she realizes the importance of paying it off to avoid dangerous consequences.
As a token of appreciation for returning the invoice, you will receive XP, Gold, and a Salvage Cache, as well as 20 Renown Points for the Kehjistan region.
If you're looking to complete all the side quests in the region, our Kehjistan side quests locations guide may prove useful.
Furthermore, our Diablo 4 Wiki Hub Page contains lots of helpful guides regarding collectibles and quests.