Disney Dreamlight Valley Mushrooms are Cooking Ingredients you can obtain in different ways, provided you want to prepare some tasty dishes with them.
It's not mandatory to cook using Mushrooms in any of the Early Access quests of the video game developed by Gameloft, but if you are a completionist, you'll want to get your hands on this ingredient as well.
Therefore, throughout the following guide, we will tell you how to get these rare Cooking Ingredients and what meals you can prepare with them.
Where To Find Mushrooms In Disney Dreamlight Valley
The easiest way to get Mushrooms is to harvest them in the Glade of Trust area.
The only obstacle in doing so is the Night Thorns barrier, which costs 5000 Dreamlight to be removed.
Luckily, you can always get more Dreamlight by completing various tasks from the Dreamlight tab of the game's menu.
Once you've unlocked the said area, head there and look for Mushrooms on the ground. They are small and white, just like in the following image.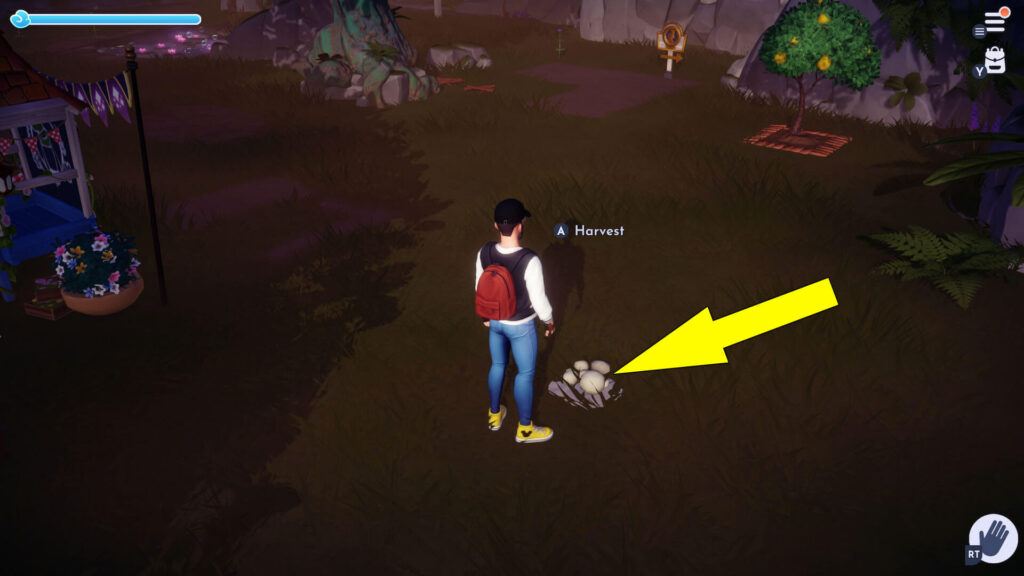 Get close to the Cooking Ingredient and harvest it by pressing A on your Xbox controller.
Before you start hunting them, note that it's essential to hang out with a companion specialized in harvesting to increase the number of vegetables you get.
If you don't want to wait for Mushrooms to respawn after you've cleared them all, there is another way you can obtain them, and that is to remove the Giant Pink Poisonous versions you've probably already spotted through the Valley.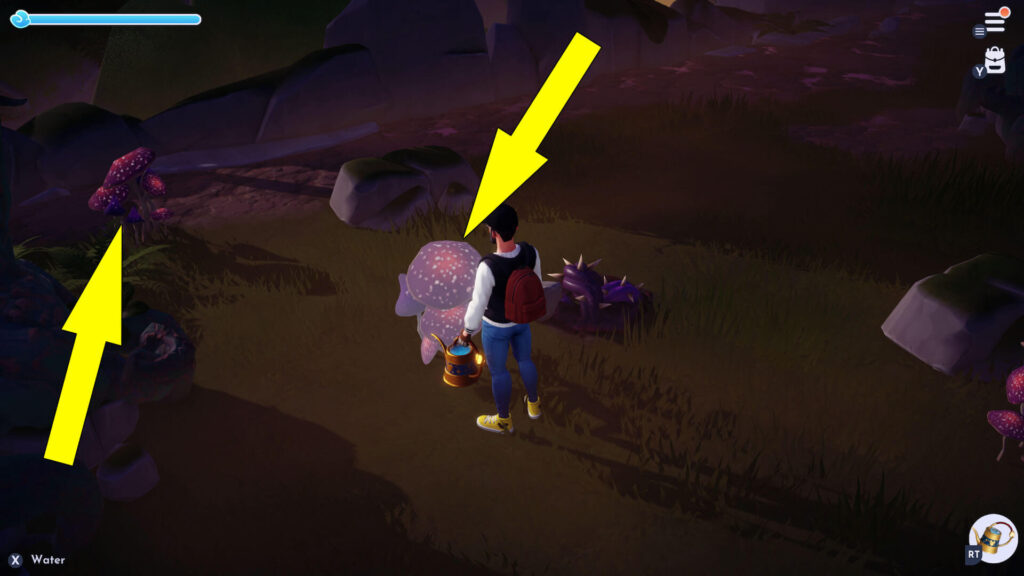 However, you'll first need to complete a couple of quests to upgrade your Watering Can, giving it the ability to remove the Poisonous Pink barriers.
Considering this method is actually the best to get edible Mushrooms, I suggest you check our guide on how to remove Giant Pink Poisonous Mushrooms.
The Huge Pink Shrooms respawn back slowly, so keep that in mind.
Note that you can't get this Cooking Ingredient in any other way, meaning you can't buy it from any of Goofy's Stalls, can't harvest it from Wall-E's garden, and can't grow it yourself in your garden.
Cooking Recipes Based On Mushrooms
Since these vegetables only sell for 30 Star Coins a piece and only give you 105 Energy instead of eating them, you should consider using them for cooking.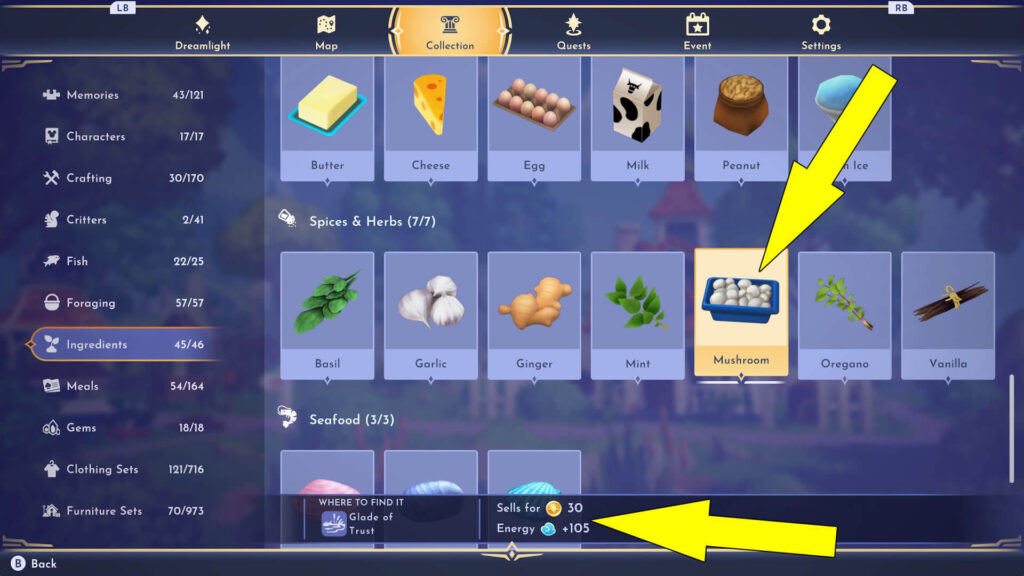 Here are all Disney Dreamlight Valley Recipes that require these vegetables:
| | | | | | |
| --- | --- | --- | --- | --- | --- |
| Recipe | Ingredient 1 | Ingredient 2 | Ingredient 3 | Ingredient 4 | Ingredient 5 |
| Sautéed Mushrooms | Mushroom | Butter | | | |
| Mushroom Pizza | Mushroom | Wheat | Tomato | Cheese | |
| Mushu's Congee | Rice | Egg | Mushroom | Garlic | Ginger |
| Veggie Skewers | Mushroom | Zucchini | Onion | Bell Pepper | |
That's all, Villager! You now know how to get Mushrooms in Disney Dreamlight Valley and what meals to cook with them, but you should also check our guide for Slush Ice if you want to prepare some tasty desserts.