Disney Dreamlight Valley Vanilla is a spice that can be used as a Cooking Ingredient for a couple of dishes that can replenish your energy.
You might also want to obtain this Cooking Ingredient for The Unknown Flavor quest (covered in this walkthrough), where you have to prepare a bowl of Vanilla Ice Cream to help Remy, the little chef.
You can say this Cooking Ingredient is pretty rare because it can be found in only one Biome, so check the following guide to learn where to find this spice and how to use it.
Where To Find Vanilla In Disney Dreamlight Valley
First, note that you can't obtain this spice from Goofy's Stalls, WALL-E's garden, or Remy's Pantry.
Instead, you can harvest it in the Sunlit Plateau area, which costs 7.000 Dreamlight to unlock.
Therefore, start completing tasks from the Dreamlight tab of the game's menu as soon as possible.
Upon removing the huge Night Thorns blocking the entrance to the Sunlit Plateau, venture into the Biome to look for the plants with green leaves and small yellow flowers, as shown in the next image.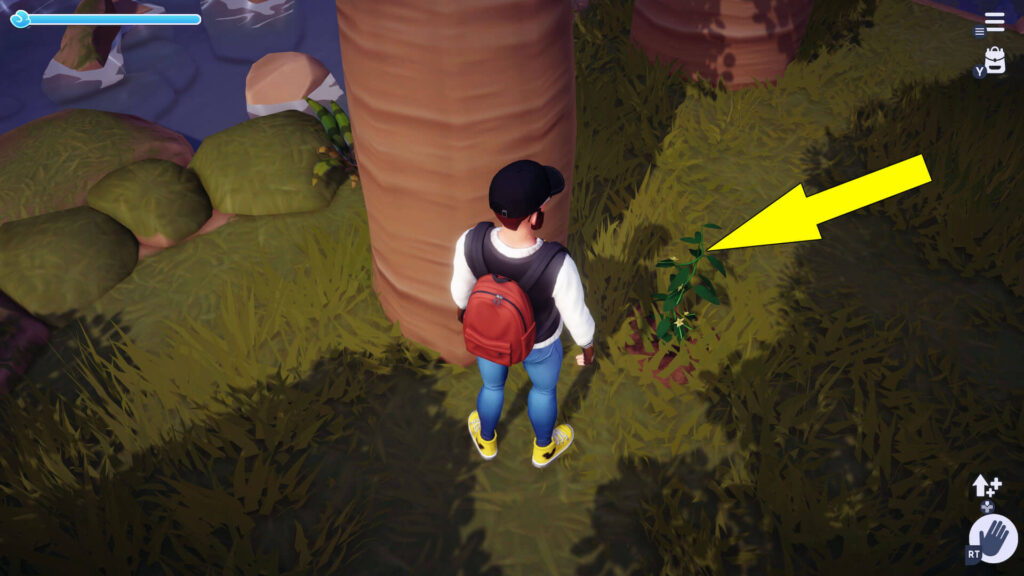 All you need to do is approach the plant and harvest it by pressing A on your Xbox controller.
Don't forget to hang out with a buddy specialized in Foraging to have a chance of increasing the resources you harvest.
Also, it's important to know that the higher your friend's level is, the more chances you have to get more resources.
So, it would be best to check our Friendship Leveling Up guide here to reach the level cap with your Foraging specialized friend and get the most out of your farming session.
It's worth mentioning that if you clear the area but still want more of this spice, you can come back later because more plants will spawn over time.
Cooking Recipes Based On Vanilla
Now let me share with you a list of Cooking Recipes that use this spice.
| | | | | | |
| --- | --- | --- | --- | --- | --- |
| Recipe | Ingredient 1 | Ingredient 2 | Ingredient 3 | Ingredient 4 | Ingredient 5 |
| Crepe | Milk | Vanilla | Wheat | Egg | |
| Vanilla Ice Cream | Vanilla | Milk | Sugarcane | Slush Ice | |
| Wedding Cake | Vanilla | Sugarcane | Butter | Wheat | Egg |
| Wonderland Cookies | Vanilla | Sugarcane | Butter | Wheat | |
Of course, you can also sell the spice for 60 Star Coins at any of Goofy's Stalls or consume it directly to regain 135 energy.
However, I recommend you cook with it because there are better ways to make Star Coins or replenish energy.
Well done, Villager! You now know where to find Vanilla in Disney Dreamlight Valley and how to use it.