God of War Ragnarok King's Grave is a small region in the northeast corner of Lake of Nine region (covered in-depth here) in the Midgard Realm, which you will first visit alongside Freya during The Word Of Fate Main Quest.
But during your first visit to GoW Ragnarok King's Grave, you'll see the only collectible marked as Undiscovered in the region overview, without anything in the area to interact with.
So, in the following guide, we will explain where to find and how to collect the only King's Grave collectible in the action video game developed by Santa Monica Studios for PlayStation 4 and PlayStation 5.
Berserker Gravestone (Hilt Of Skofnung): In The Middle Of King's Grave
The only collectible in the God of War Ragnarok King's Grave is a Berserker Gravestone. It becomes active only after you finish all the other 12 Berserker Gravetones as part of the Fit For A King Favour we've covered here.
It is necessary to complete the other regions mentioned in the favour guide above, then return here to spawn the last Berserker Gravestone in King's Grave.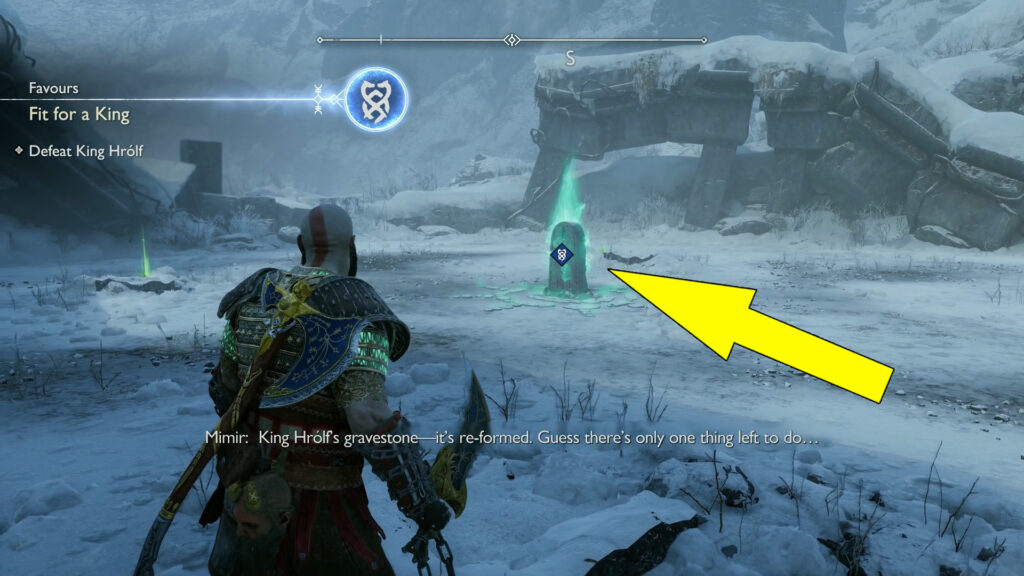 King's Grave Berserker Gravestone will spawn King Hrolf Kraki, one of the most challenging bosses in the game.
You should be Gear Level 9, meaning you have to upgrade your equipment to the maximum.
Also, to make the fight easier, buy a Resurrection Stone at the Blacksmith Shop under the Special Items tab, set the game to the lowest difficulty Give Me Story, and turn on the Miniboss Checkpoints in the Accessibility menu.
If you deplete King Hrolf's health bar by half, the Miniboss Checkpoints feature allows you to restart the fight, with the boss only having half of the HP.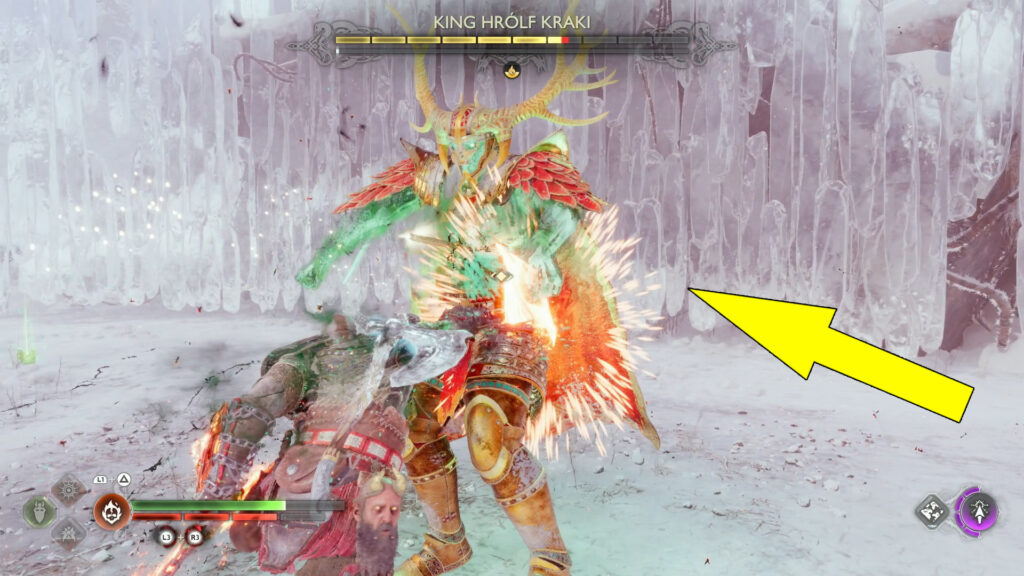 Defeating King Hrolf Kraki, you will automatically complete the Fit For A King Favour mentioned above and unlock the Grave Mistake Gold Trophy. He will also drop one of the most powerful relics in the game, named Hilt of Skofnung.
Congratulations on completing King's Grave Berserker Gravestone in God of War Ragnarok. If you need additional help with other collectibles and favours, check out our GoW Ragnarok Wiki Hub for more helpful guides.