Legacies of Light's Watch is a Diablo 4 side-quest that requires you to find three Archivist Journals inside the Fractured Peaks Light's Watch dungeon.
Diablo 4 Legacies of Light's Watch is a fetch quest, which counts as one of the 35 Fractured Peaks side-quests you must finish if you wish to get 100% completion in the first region of the video game published by Blizzard Entertainment.
As such, our Legacies of Light's Watch walkthrough below explains where to look for the three Diablo 4 Archivist Journals quest items.
How To Start the Legacies of Light's Watch Quest in Diablo 4
To be able to start the Legacies of Light's Watch quest, first, you have to complete the Prologue and reach Kyovashad; then, you'll want to travel south towards Margrave.
On your way to Margrave, you should also look for the Pilgrim's Journal, which is required to finish A Cold Faith side-quest.
After reaching Margrave, look around for Zalan Coste, an NPC sitting by the stairs north of the pyre in the center of the village. You can see his location below.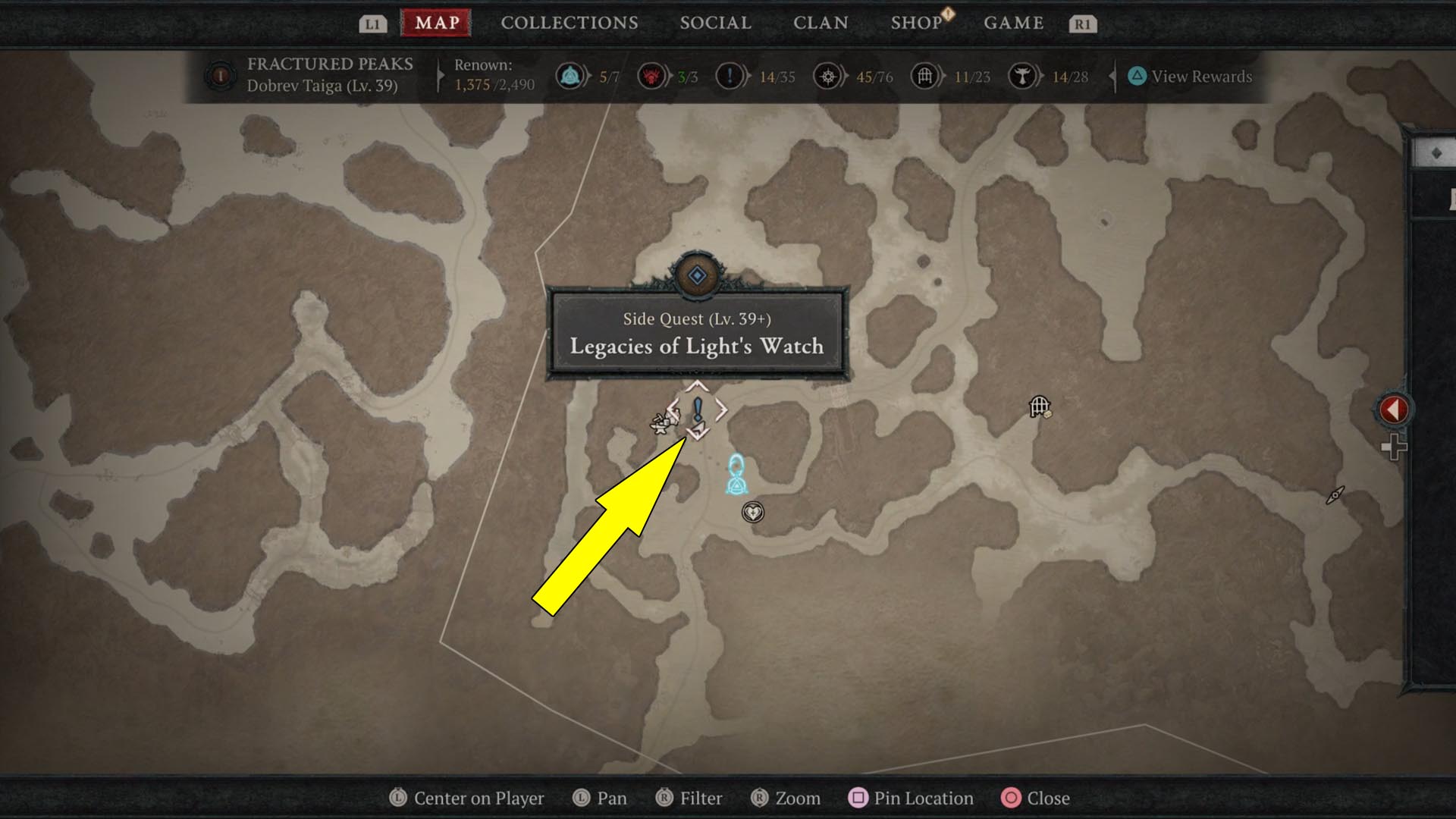 When talking to the NPC, he'll tell you that he was injured while exploring the Light's Watch dungeon looking for records about his mother, who was stationed there.
Since he couldn't find them, he wants you to get them. These records are also known as Archivist Journals, and you must retrieve all three of them.
Where To Find the 3 Diablo 4 Archivist Journals
After talking to Zalan Coste, open your map and notice the Light's Watch dungeon marked on the map below.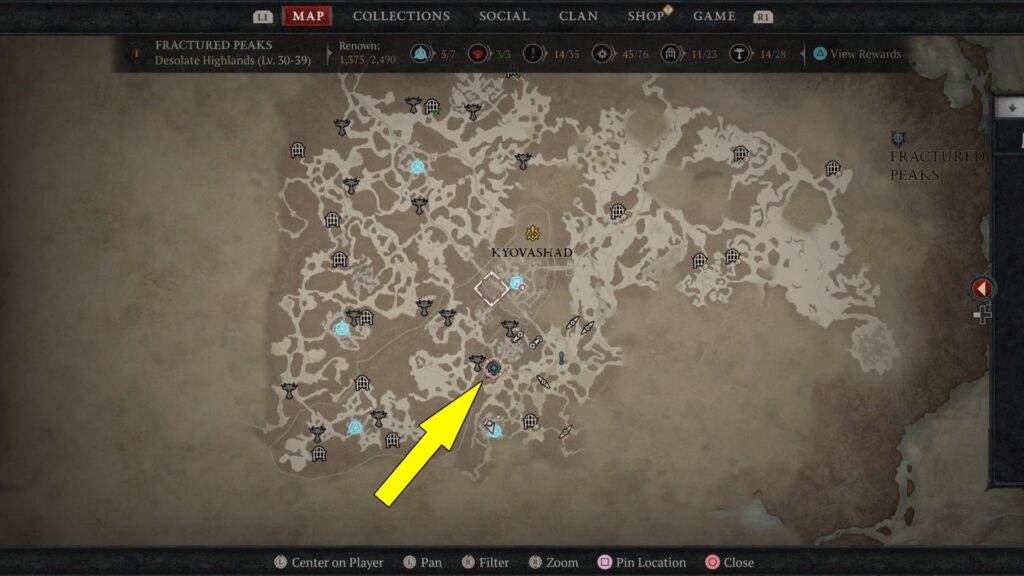 Travel to the dungeon's entrance, and once inside, start exploring the large halls. Since all dungeons in Diablo IV are randomly generated, it means that the locations of the Archivist Journals are different for players.
However, you should be aware that these quest items require you to fully explore the dungeon because they are not dropped by enemies but found on Archivist Lecterns such as the one pictured below.
Whenever you get close to one of them, you'll see a marker on your minimap.
It is also worth knowing that you don't have to defeat the dungeon boss to complete the Legacies of Light's Watch quest, so after you get all three Journals, exit the instance using the icon on your map and head back to Zalan Coste.
Talk to him, and he'll reward you with a Salvage Cache. Additionally, you'll also receive Gold, XP, and Renown Points.
Last but not least, you should know that Zalan Coste is an important NPC because one of the two hidden Fractured Peaks quests, named Righteous Idol, is completed with the help of this strange character.