Gold Ingots are Refined Materials in Disney Dreamlight Valley that can be used in several Crafting Recipes and, more important, as quest items.
The Gold Bars can't be found in the world, so you have to craft them at a Station, provided you have the necessary resources. 1 Gold Ingot requires:
5 Gold Nuggets
1 Coal Ore
So, if you don't know where to find the resources needed to make Gold Ingots or just want ideas on how to use these Refined Materials, consult the guide below.
Where To Find Gold Nuggets In Disney Dreamlight Valley
As mentioned, you'll need Gold Nuggets, which can be found by mining the black rock deposits in the following Biomes:
Sunlit Plateau
Frosted Heights
Forgotten Lands
The bad news is that you need a total of 32.000 Dreamlight to unlock these areas, which is a significant amount.
However, you don't necessarily need to unlock all 3 Biomes, but if you do, you can farm the Gold Nuggets more efficiently.
Note that if you want to get more Dreamlight, you must complete tasks from the Dreamlight tab of the game's menu.
Now make a farming route, get your Pickaxe out (press RT on your Xbox controller), and start mining the deposits.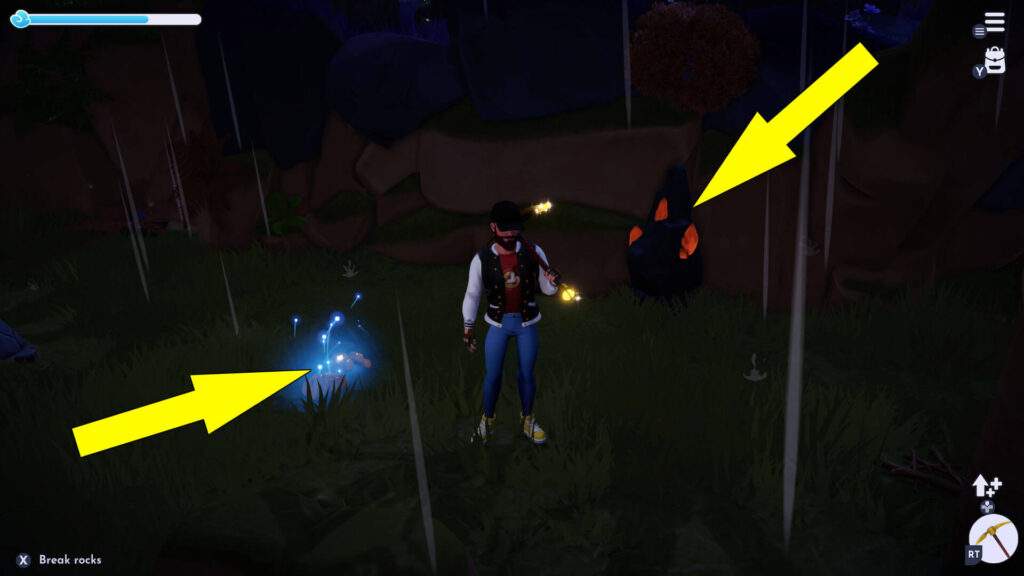 Don't forget to hang out with a friend specialized in mining to increase the amount of Gold Nuggets you find (preferably the friend highest in level).
How To Get Coal Ore
Coal Ore is a more common Disney Dreamlight Valley material that can be found mining the black rock deposits in every single area.
So, considering you only need 1 Coal Ore for 1 Gold Ingot, you've probably already gathered enough while mining for the Gold Nuggets.
Now, when you consider you have enough resources, make your way to a Crafting Station and make Gold Ingots from the Refined Material tab.
How To Use The Gold Ingots
You should first craft enough Gold Bars to complete the Disney Dreamlight Valley quests that require these Refined Materials.
So, here is a list of the quests:
Crafting Recipes Based On Gold Ingots
Now, you can use Gold Bars to craft items that will make the Village and your house more enjoyable.
So make sure you check the list of Crafting Recipes below to learn what items you can make with the Gold Ingots.
| | |
| --- | --- |
| Crafting Recipe Name | Required Gold Ingots |
| Gold & Opal Road | 1 |
| Golden Brick Road | 1 |
| Elegant Town Square Clock | 30 |
| Fountain | 10 |
Of course, you can also sell Gold Ingots at any of Goofy's Stalls for 130 Star Coins a piece, but I recommend you use other methods to make money.
We are done here, Villager! You now know how to get Disney Dreamlight Valley Gold Ingots and how to use them.