Making Cents Of Things is the first quest you can complete for Scrooge McDuck in Disney Dreamlight Valley.
Upon completing the quest, you'll have access to Scrooge McDuck's store, from where you can buy all sorts of cool wardrobes and furniture items.
Also, you can upgrade the store later to unlock even more items that you can buy in the video game developed by Gameloft.
So, check the following Disney Dreamlight Valley Making Cents Of Things guide to complete the quest as fast as possible.
How To Start Making Cents Of Things Quest In Disney Dreamlight Valley
All you have to do to start Making Cents Of Things in Disney Dreamlight Valley is to speak with Scrooge McDuck, who is located in the Plaza.
More exactly in the middle of the Plaza, in front of his store, which is not in very good condition.
Now go and see what is required of you to complete the quest.
How To Help Goofy Get Back In Business
Scrooge McDuck wants you to help him make enough Star Coins to put his shop back in business.
But first, you need to find Goofy and reopen his Stall in the Meadow.
So, you have to complete the Fishing Expedition quest covered in this guide and then come back to Scrooge.
How To Open Scrooge McDuck's Shop
You now have to repair Scrooge McDuck's store by interacting with the blue sign right next to the shop, as shown in the following image.
As you can see, you need to invest 1000 Star Coins to open the shop in Making Cents Of Things, and if you don't have the money, there are a couple of things you can do.
How To Earn Star Coins
First, remove as many Night Thorns as you can because they provide a small number of coins. But they add up to a beautiful sum in no time.
You can also sell items to Goofy at the newly opened stall.
Opening chests, especially the yellow ones, can also get you some coins.
But I suggest you catch fish (as explained in-depth here) or mine gemstones and sell them to Goofy at the stand.
You learned how to fish in Fishing Expedition, and as for the mining, look for the stone deposits scattered all over the world of Disney Dreamlight Valley.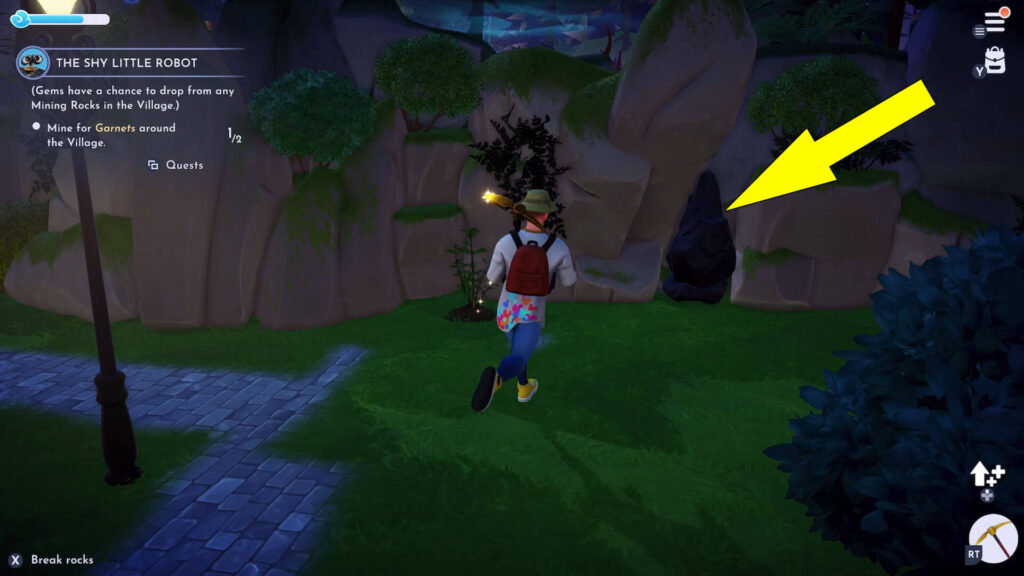 The stone deposits respawn quite often, so you can farm them. You can find a couple of them on the edges of the Plaza area.
How To Buy Something From Scrooge McDuck's Store
The last step in Making Cents Of Things is to buy something from the store.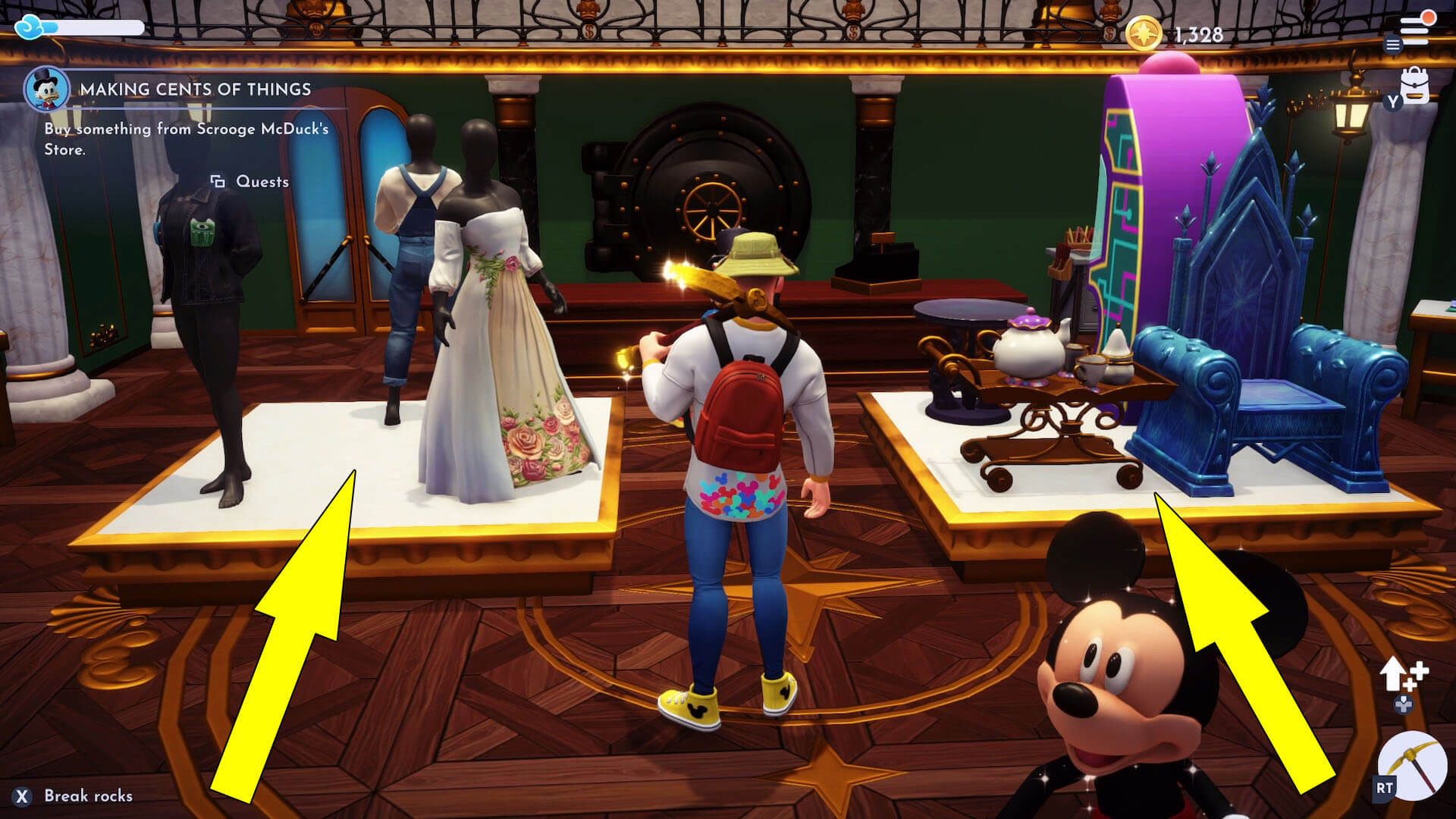 If you don't want to spend a lot of money, you can buy something cheap like a cap or something.
Explore the shop and go near whatever you decide to buy, and press A (Xbox).
Now go talk to Scrooge McDuck to complete Disney Dreamlight Valley Making Cents Of Things, and you'll unlock the next quest from the NPC, named Scrooge McDuck's Grand Re-Opening (covered in this guide).