God Of War Ragnarok The Last Remnants Of Asgard Favour requires you to clear 10 Asgard Wreckeges if you are aiming to get 100% completion across all Realms in the video game developed by Santa Monica Studio for PlayStation 5 and PlayStation 5.
God Of War Ragnarok Last Remnants Of Asgard Favor is also one of the 47 Side Quests in the game, but it can only be started after you complete the story.
Without spoiling the game and the ending, you should know that the God Of War Ragnarok Asgard Wreckage are Red Chests that spawn at each location where these side activities take place.
They contain Fortified Remnants and Tempered Remnants, but you'll be able to open them only after you deal with all Asgardians and Einherjar protecting them.
It is essential to know that you won't be able to finish a Last Remnants Of Asgard activity unless you loot the Red Chest, even if you defeat all Asgardians Einherjar. At each location, you'll also find a Lore Scroll.
If you are a completionist, you should also know that The Last Remnants Of Asgard Wreckage count towards reaching 100% completion in the areas where they are found.
Their locations appear on your map when you start The Last Remnants Of Asgard Side Quest.
Assuming you don't know how to start the quest, after the ending credits, you'll want to descend the Hoddmimis Holt mountain in Midgard.
Head all the way down following the linear path, and you'll get to the Lake of Nine.
The moment you open the large gate at Hoddmimis Holt, you'll start The Last Remnants Of Asgard Favour below.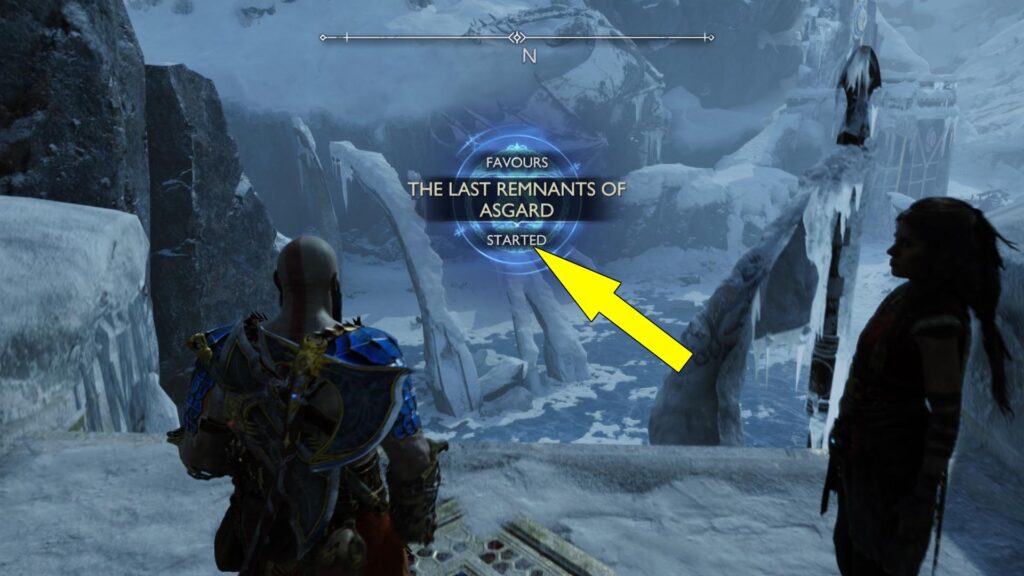 If you check your goals, you'll discover that you must clear ten Asgard Wreckage or loot 10 Red Chests if you want.
When looking for the GoW Ragnarok Last Remnants Of Asgard, you are, in fact, looking for some Bifrost clouds that look like force fields.
You can see one of them below.
As you get close to the portals, you'll be ambushed by Asgardians and Einherjar, and you'll need to defeat all of them before opening their Wreckage.
It's also worth knowing that these activities are similar to the Hel Tears you'll need to close for the Hel To Pay Favor.
God Of War Ragnarok Last Remnants Of Asgard Wreckage Locations
Because each Wreckage counts as a collectible and can be accessed after the story, the following table reveals their exact locations.
Whenever you need help with them, check our in-depth guides in the table below, as they cover all collectibles available in these areas, including The Last Remnants Of Asgard Wreckage Chests.
Upon all 10 Asgard Wreckage at the locations above, The Last Remnants Of Asgard Favor is complete, and you'll receive 10.000 XP for Kratos and 2.500 XP for Freya.
Now that you know where to find all Asgard Wreckage check our GoW Ragnarok Wiki Hub for all collectables in the game and all Side Quests you have to complete.