Gotham Knights features a giant Gotham City map to explore, similar to the Batman: Arkham series, and sometimes it can be tedious and time-consuming to reach certain places and crime scenes.
The Fast Travel feature is already available at the start of the game, but it's limited to fast travel back to The Belfry, your headquarters.
Also, you do have the option to use the Batcycle to cover more ground or to use the grappling hook from building to building.
Therefore, if you want complete your objectives more quickly around Gotham Knights, follow this guide to learn how to unlock fast travel in the video game developed by WB Games Montréal.
How To Unlock Fast Travel In Gotham Knights
Fast Travel Points become available during the main mission Gotham Knights Case 02: The Rabbit Hole, Subcase 2.1 – AKA Oswald Cobblepot.
You'll have to reach Foxteca and talk to Lucius Fox, who has some help to offer that will let you move around Gotham City easily.
He will show you a custom bird (a glider) that you can use to travel fast around Gotham City. But, GCPD launched a network of surveillance drones to patrol the skies, ready to take down any unwanted target.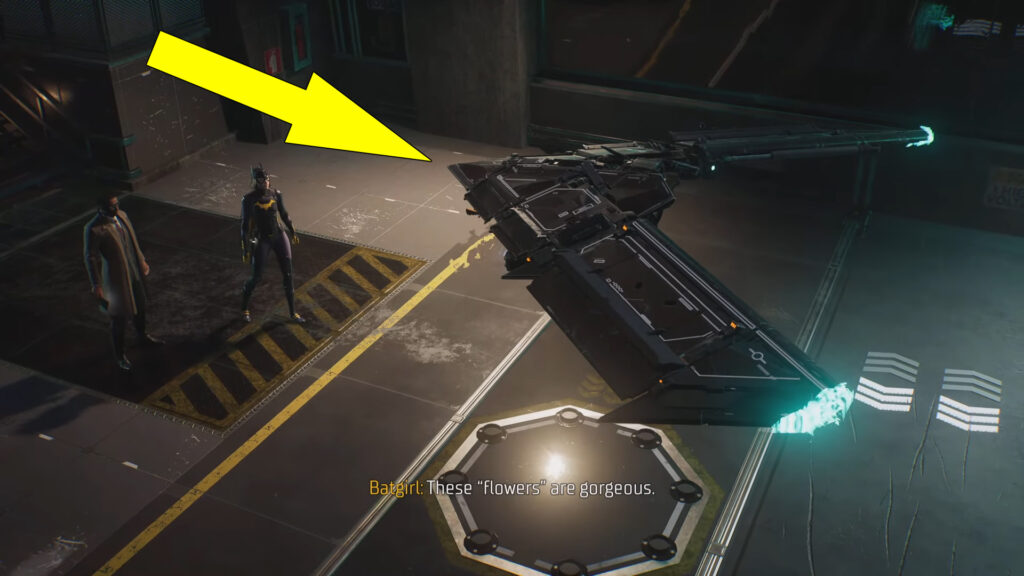 Also, the cops have divided the city into eight sectors, with a set of drones watching over each one, which means there are eight locations available to unlock.
So, to use the glider, you must secure the Fast Travel Point by hacking all the GCPD drones watching over the sector to make that location available as a new Fast Travel Point.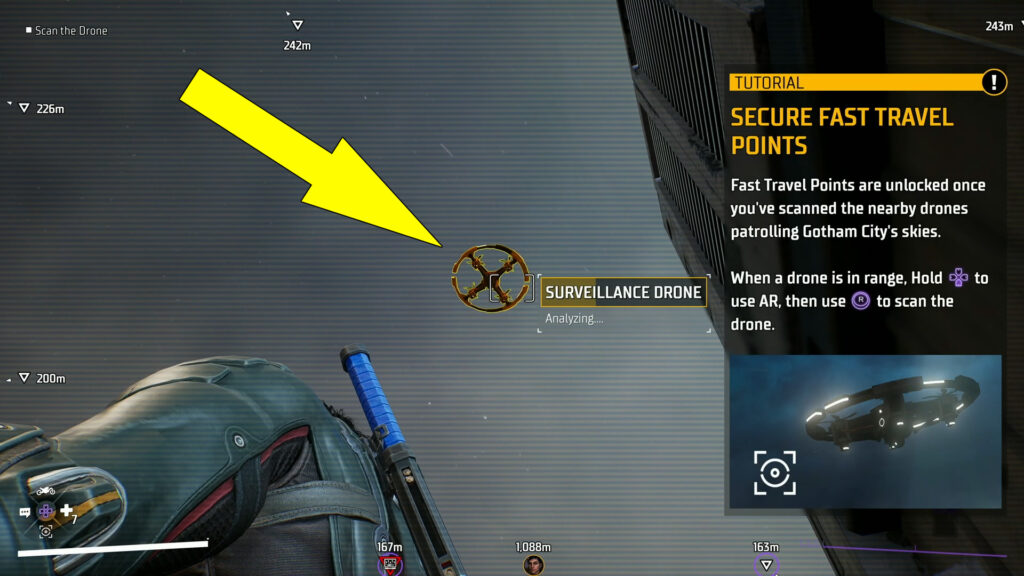 To hack a GCPD drone, get close to its range, hold D-Pad to use AR, and aim at the drone to scan it.
It can be a bit tricky when the drone is constantly moving, but fortunately, you don't have to scan them for too long.
While securing the Gotham Knights Fast Travel Points, you will encounter drones with a shield protecting them from any scanning attempts.
In this case, you will have to wait until the drone docks at the recharge station to lose its shield.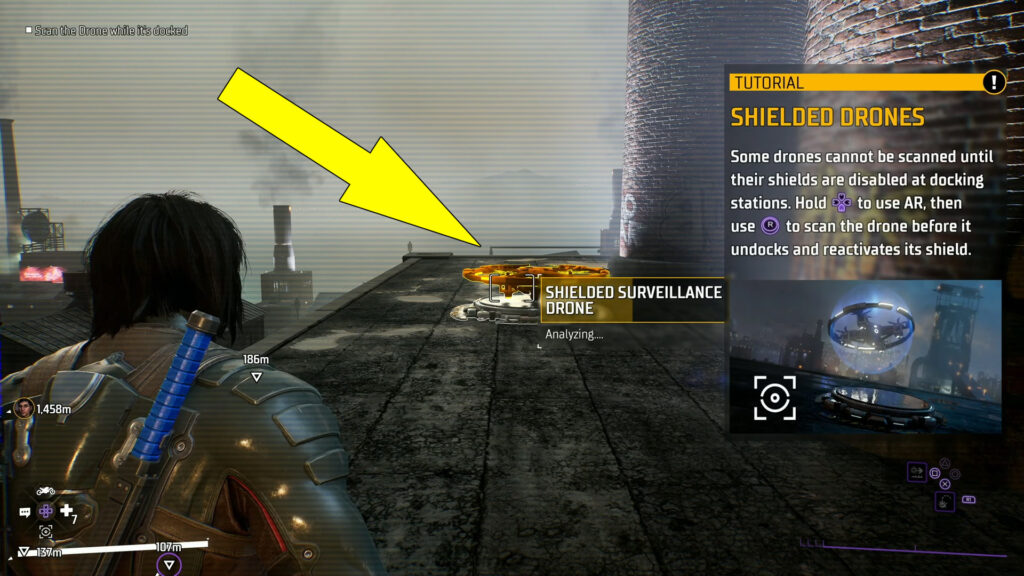 The drones scanned will be highlighted in white, while the drones that haven't been scanned yet will be highlighted in orange.
Some locations have multiple recharge stations, and it's hard to tell which one the shielded drone will dock. Thus, try to follow the shielded drones to the recharge station.
Fast Travel Points Locations
Gotham Knights features eight different Fast Travel locations scattered around Gotham City with a set of GCPD drones as follows:
Financial District – on Barr Avenue
Southside – on Manchester Street
Old Gotham – on Grand Avenue

1 Regular Drone
1 Shielded Drone

Tricorner Island – on Arsenal Street
Otisburg – on Gardner Street
West End – on Croydon Avenue

1 Regular Drone
2 Shielded Drones

Gotham Heights – on Dyrford Avenue
Bristol – on Mercey Avenue
Once you speak with Lucius, he will mark the Financial Distract Fast Travel Point on the map. Then, after you secure it, the next one available will be in the Southside district.
After completing the second one as well, the remaining #3-#8 Fast Travel Points locations will be marked on the map in the districts mentioned above. Therefore, you'll need to travel to their locations, scan the drones, and all Gotham Knights Fast Travel Points will be unlocked.
Now that you know what you have to do feel free to check our Gotham Knights Wiki Hub for more useful guides, including all collectibles available.