Need For Speed Unbound Griffith Parklands Street Art is a mandatory collectible you'll want to find if you are a completionist.
Of course, for the same reason, you should also get the 3 Bear Champs and 2 Billboards featured in the same district.
But let's get back to the Griffith Parklands Street Art, which like all the collectibles in the latest video game developed by Criterion Software, requires you to get close enough for it to appear on your map.
Furthermore, you have to wait until you finish the game's prologue and then start chasing the collectibles, including the Griffith Parklands graffiti.
The Need For Speed 2022 prologue ends when you meet Tess after Yaz's betrayal.
So, if you don't want to go through a needle-in-the-haystack situation and search blindly for the Street Art collectible in the Griffith Parklands area, go ahead and follow our locations guide below.
Need For Speed Unbound Griffith Parklands Street Art Location Map
First of all, make sure you check the NFS 2022 map below to learn the location of the Griffith Parklands Street Art graffiti.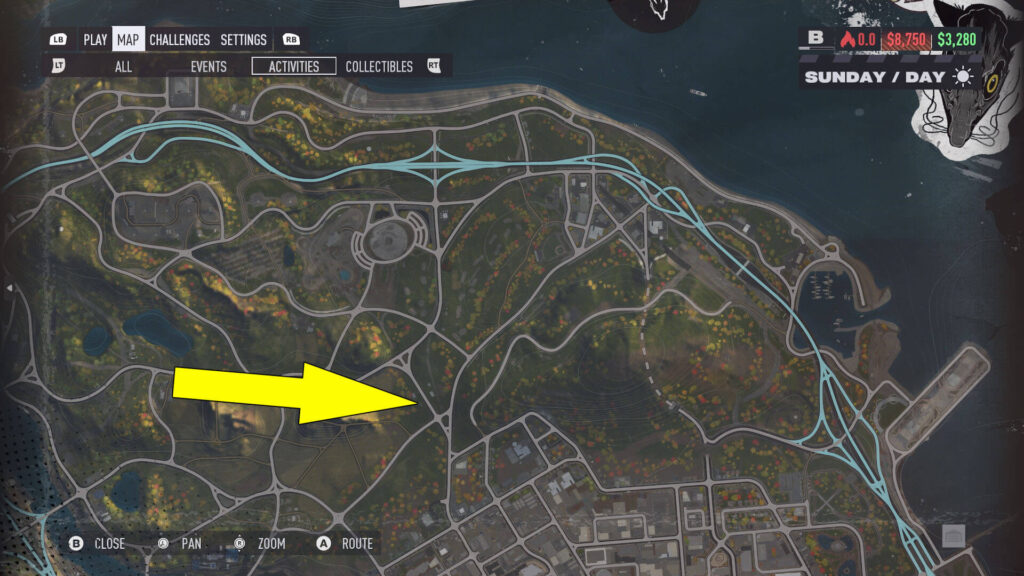 Now, let's see what exactly you have to do to obtain the collectible.
How To Get The Street Art Collectible In The Griffith Parklands District
As you can see on the map above, the artwork is found north of the city or on the south side of the Griffith Parklands area.
So, head to the location in question and look for the forested area.
You'll find the graffiti on the silo next to the trees.
All you have to do now is go through the barbed wire fence and the wooden fence to get close to the Street Art collectible.
Then press the X button on your Xbox controller, and finally, the collectible is yours.
So congratulations! And now that you've obtained the Need For Speed 2022 Griffith Parklands Street Art Collectible, you can check our Wiki Hub here to find all the Bear Champs, Street Art, and Billboards available in the video game.