The 4 Need For Speed Unbound West Brooks Street Art graffiti, along with the 1 Bear Champ and 2 Billboards, are required if you are a completionist and don't want to miss any collectibles in this area.
The collectibles in this video game can be hard to obtain, considering they don't appear on your map unless you are very close.
So, go ahead and check the NFS Unbound West Brooks Street Art locations guide below and obtain the 4 collectibles without breaking a sweat.
Need For Speed Unbound West Brooks Street Art Locations Map
First of all, we'll put the following NFS 2022 map at your disposal, where we've marked the locations of the Street Art collectibles in the West Brooks area.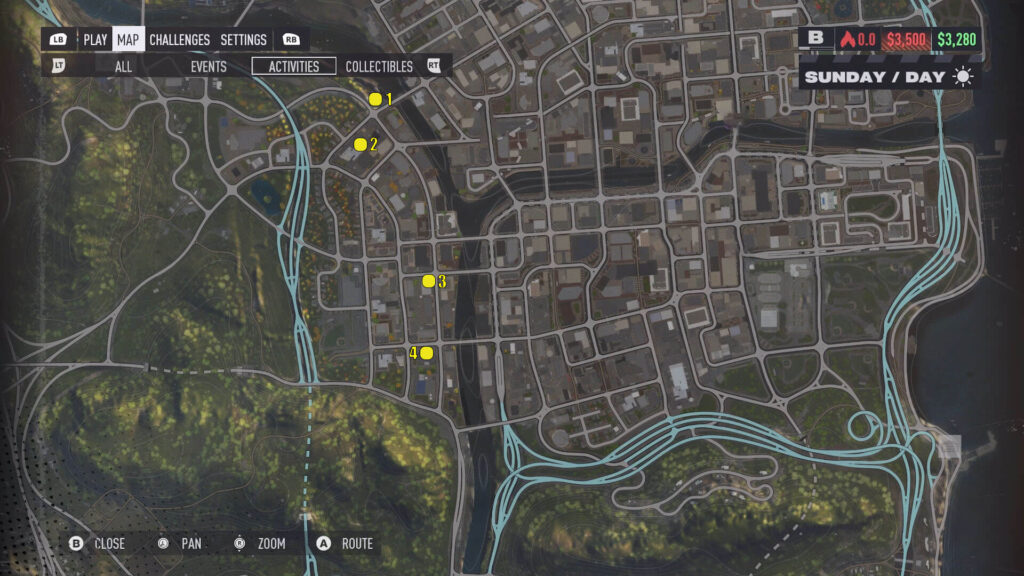 Now, let's go over the 4 graffiti in the same order as the one on the map and see how you can collect them all.
Street Art #1: On A Wall With ATMs
The first West Brooks Street Art collectible is found on the north side of the district, at the location pinpointed on the map above.
Once you reach the right place, you'll find the graffiti on the wall with the ATMs of the G.H.O.S.T BANK building, as shown in the next screenshot.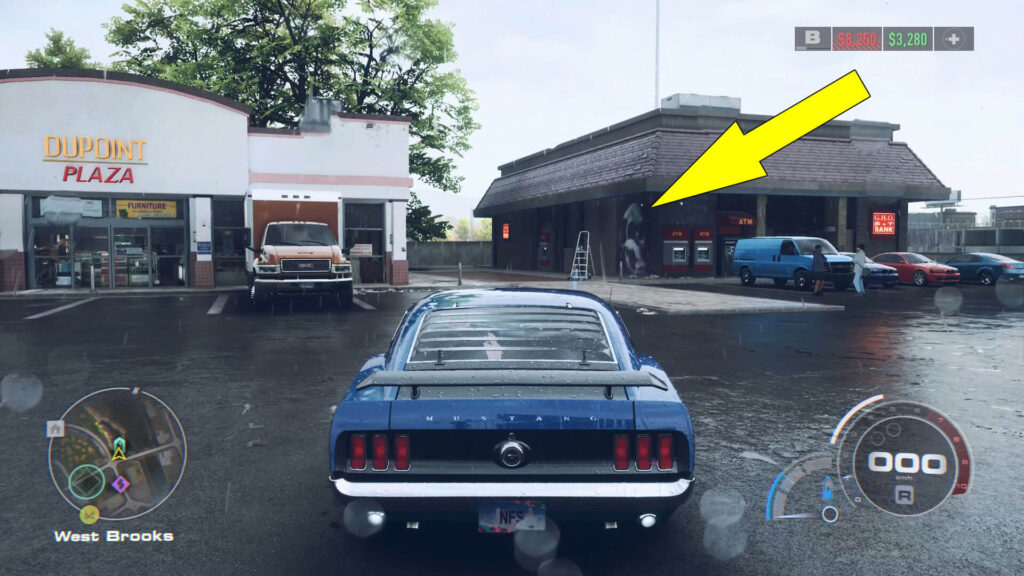 Street Art #2: Near A Big Yellow Leaves Tree
For the next artwork, you have head southwest on the street with graffiti #1 and keep your eyes on the left side of the road, but try not to crush your car in the process.
You'll soon see the second Need For Speed Unbound West Brooks Street Art Collectible on the wall of the white building near the big yellow leaves tree on the left side.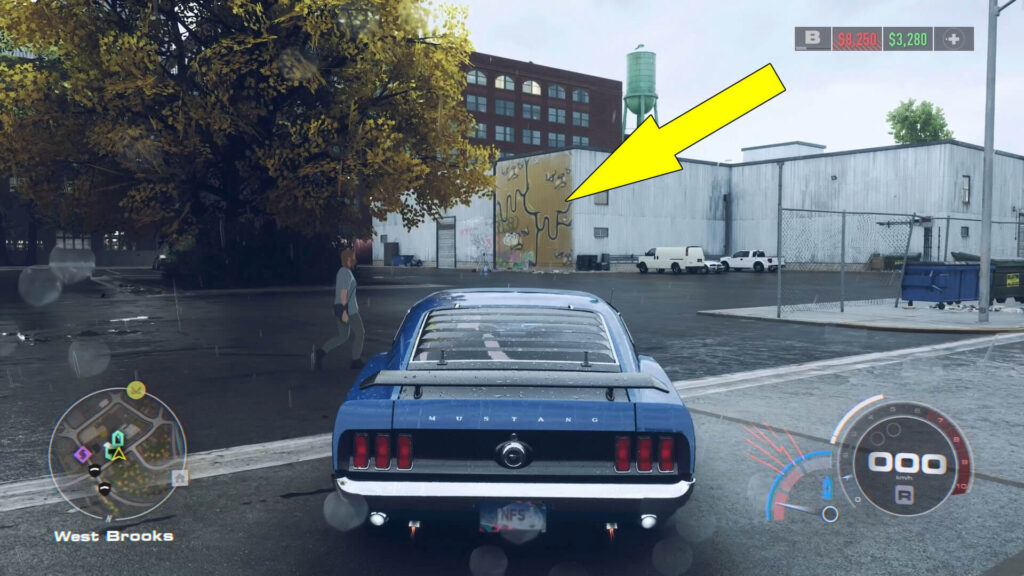 Street Art #3: Next To An Intersection
Now make your way to the south side of the West Brooks area, at the third location marked on our map.
When you reach the spot, look for the black and yellow graffiti on the big building, noticeable from the intersection.
Street Art #4: In A Parking
Upon collecting the previous Street Art, head south on the main road and take a right at the next intersection.
Now look for the building with blue garage doors on the left side and enter its parking.
You'll now be able to see the graffiti on the building's wall.
Great job, our passionate about art and illegal street races friend. You've collected all 4 Need For Speed Unbound West Brooks Street Art graffiti like a champ and can now focus on other collectibles by first checking our Wiki Hub here.