Prince Eric is the most difficult character to unlock in Disney Dreamlight Valley, but if you manage to access him, you'll get three new quests and some nice rewards if you get his Friendship Level up to 10.
Eric is a young prince who, along with Ariel and Ursula, appears in Disney's 1989 animated film, The Little Mermaid.
So, give the guide below a read if you like a good love story and want to reunite Eric with Ariel as soon as possible.
How To Bring Prince Eric To The Village In Disney Dreamlight Valley
Like I said before, unlocking Eric will not be easy because you have to unlock all the Biomes available in the Early Access version of the video game developed by Gameloft.
So, that's a lot of Dreamlight you must gain by completing the tasks in the Dreamlight tab of your menu.
And that's not all; you also have to unlock Ariel and Ursula.
To easily unlock Ariel check our guide here; as for unlocking Ursula, you have to complete the story quest With Great Power, covered in this guide.
Furthermore, you have to reach Friendship Level 10 with Ursula, which is no easy task considering that you can't make her follow you around in your adventures because she needs to stay in the water.
Once you got Ursula to Level 10 and progressed with her storyline enough, you need to complete her friendship quest, A Deal With Ursula (discussed here).
Upon completing Ursula's storyline in the Early Access version of the game, you have to speak with Ariel and start another quest named Poor Unfortunate Prince (covered in our guide here).
Completing the last mentioned quest will finally unlock Prince Eric along with his own quests and rewards.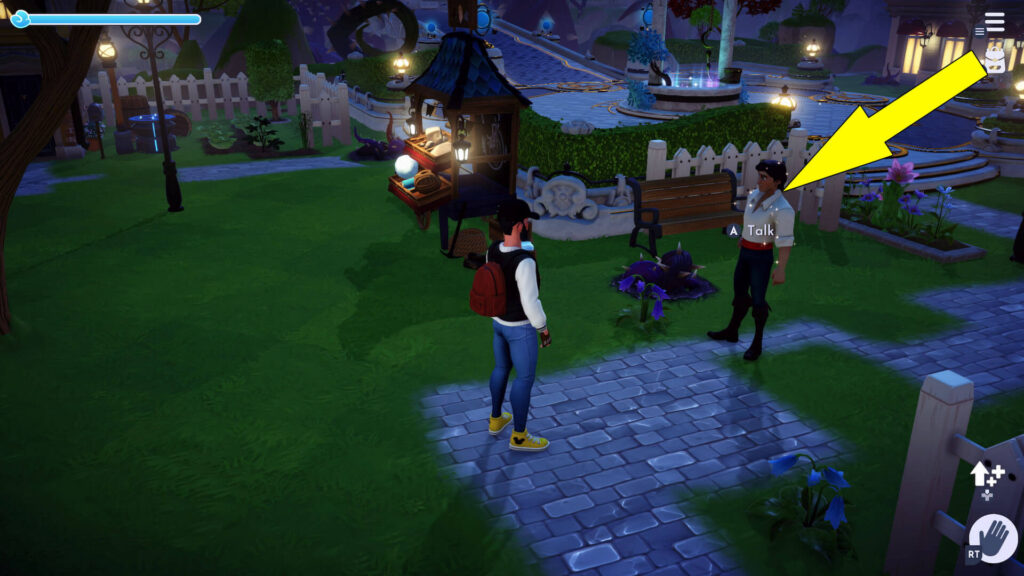 Prince Eric's Quests In Early Access
Like with every other Villager in the Valley, you have to help Eric with all sorts of tasks he has for you in his friendship quests:
Part Of His World – help Eric craft a Pendant that will give Ariel the ability to turn into a human whenever she wants
Back On The Waves – in this quest, you'll have to fix Eric's Broken Compass
The Mystical Crystal – here, you'll have to help Prince Eric enchant his Compass
These are all the quests you'll get from Eric for now.
Prince Eric's Friendship Level Up Rewards
Raising Eric's Friendship Level will come with all sorts of interesting rewards that you want to get your hands on.
Here is the complete list:
| | |
| --- | --- |
| Friendship Level | Reward |
| Level 2 | Hairstyle |
| Level 3 | Outfit overlay that can be placed on your customized clothes |
| Level 4 | 500 Star Coins |
| Level 5 | Furniture item: Purple Chaise and Anchor PIllow |
| Level 6 | Outfit overlay |
| Level 7 | 1000 Star Coins |
| Level 8 | Wardrobe item: White and Blue Officer Jacket |
| Level 9 | Boat outfit overlay |
| Level 10 | Furniture item: Miniature Boat |
Have a look at our Friendship Level Up Guide here to quickly get the rewards listed above.
And that's all, friend! You've managed to unlock Disney Dreamlight Valley Prince Eric with all his quests and rewards.