Ariel from Disney Dreamlight Valley is a fictional character and the protagonist of Disney's animated film from the year 1989, named The Little Mermaid.
Ariel comes with her own friendship rewards and storyline providing more play time in the video game developed by Gameloft.
However, the process of unlocking her can remain a mystery because you first have to complete a hidden quest that you can easily miss.
As such, you should give our following guide a read, where we covered all the steps for unlocking the little mermaid in Disney Dreamlight Valley.
How To Bring Ariel To The Village In Disney Dreamlight Valley
The first step in getting the little mermaid to the Dreamlight Valley is to unlock the Dazzle Beach Biome.
You can unlock the Beach early in the game because it only costs 1000 Dreamlight to do so.
To get the necessary Dreamlight, you have to complete all sorts of tasks in the Dreamlight tab of your menu.
Once you have unlocked Dazzle Beach, you have to go to the small island in the southeastern corner of the sandy area and look for a brown paddle near a wrecked raft.
If needed, check the map below, where I've pinpointed the exact location of the paddle.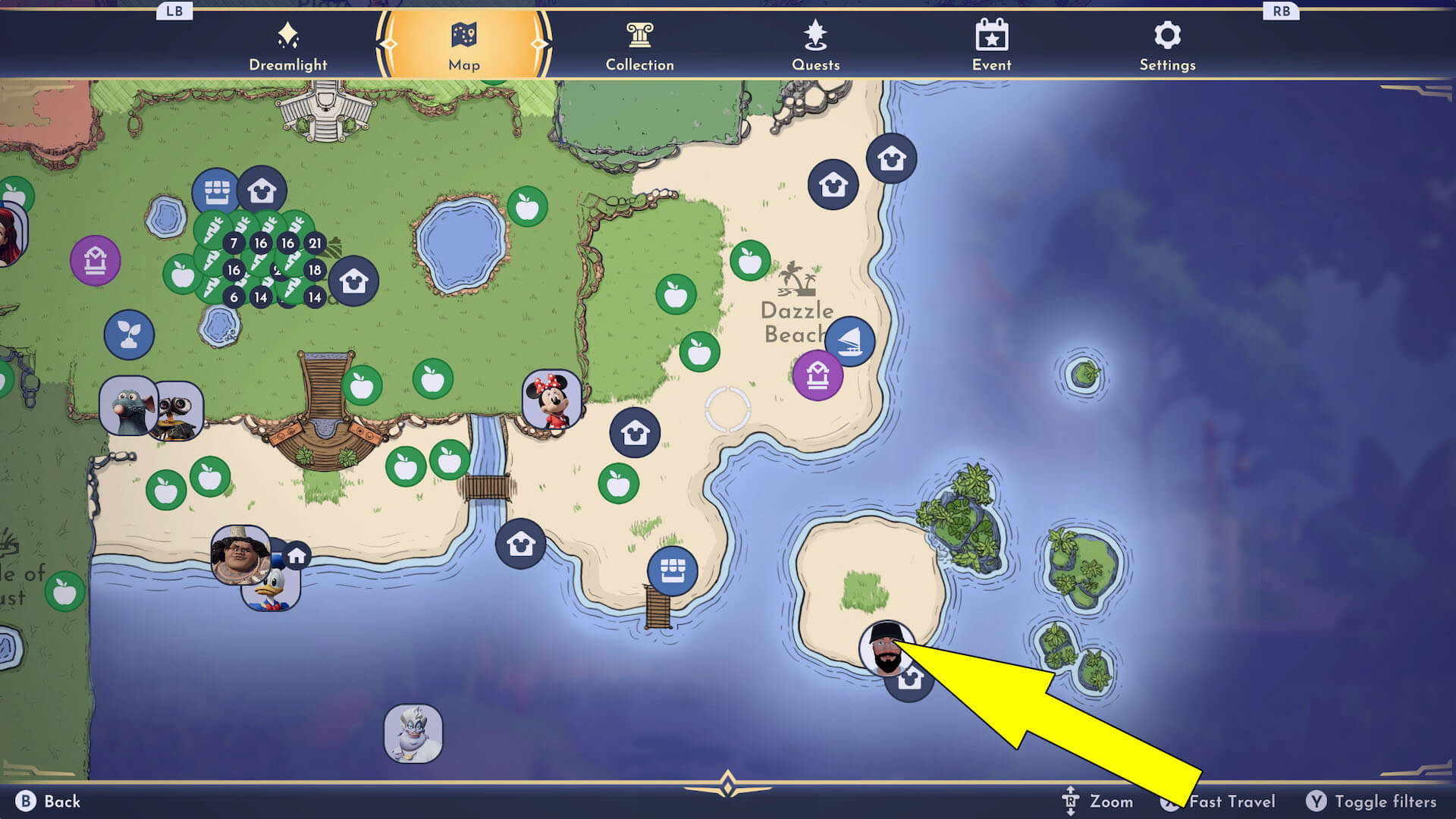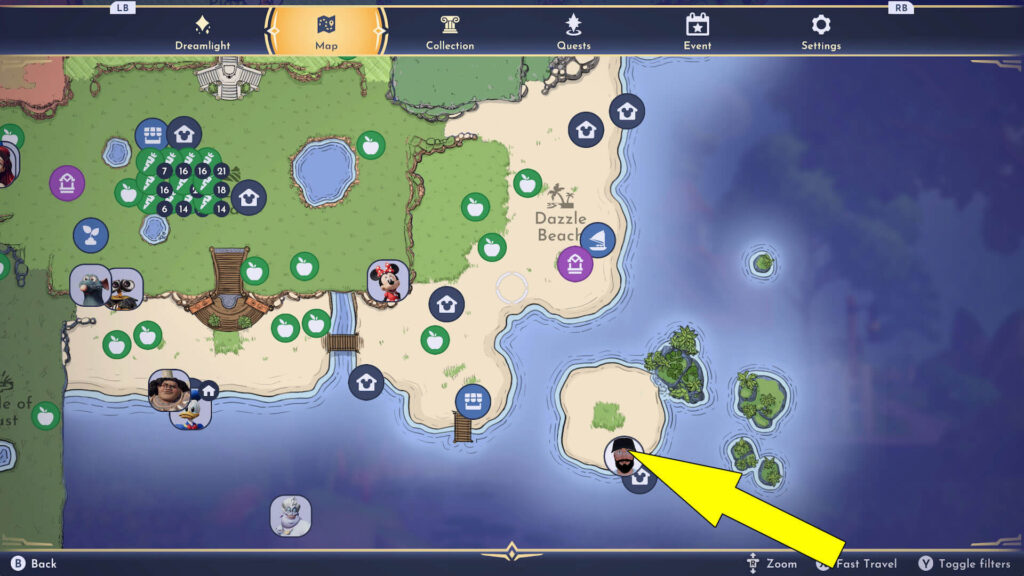 Once you pick up the paddle by simply interacting with it (press A on your Xbox controller), you'll start a quest named The Mysterious Wreck (covered in this guide).
Complete the quest to repair the broken raft, which you'll use to go to Ariel's island and bring her to the Valley.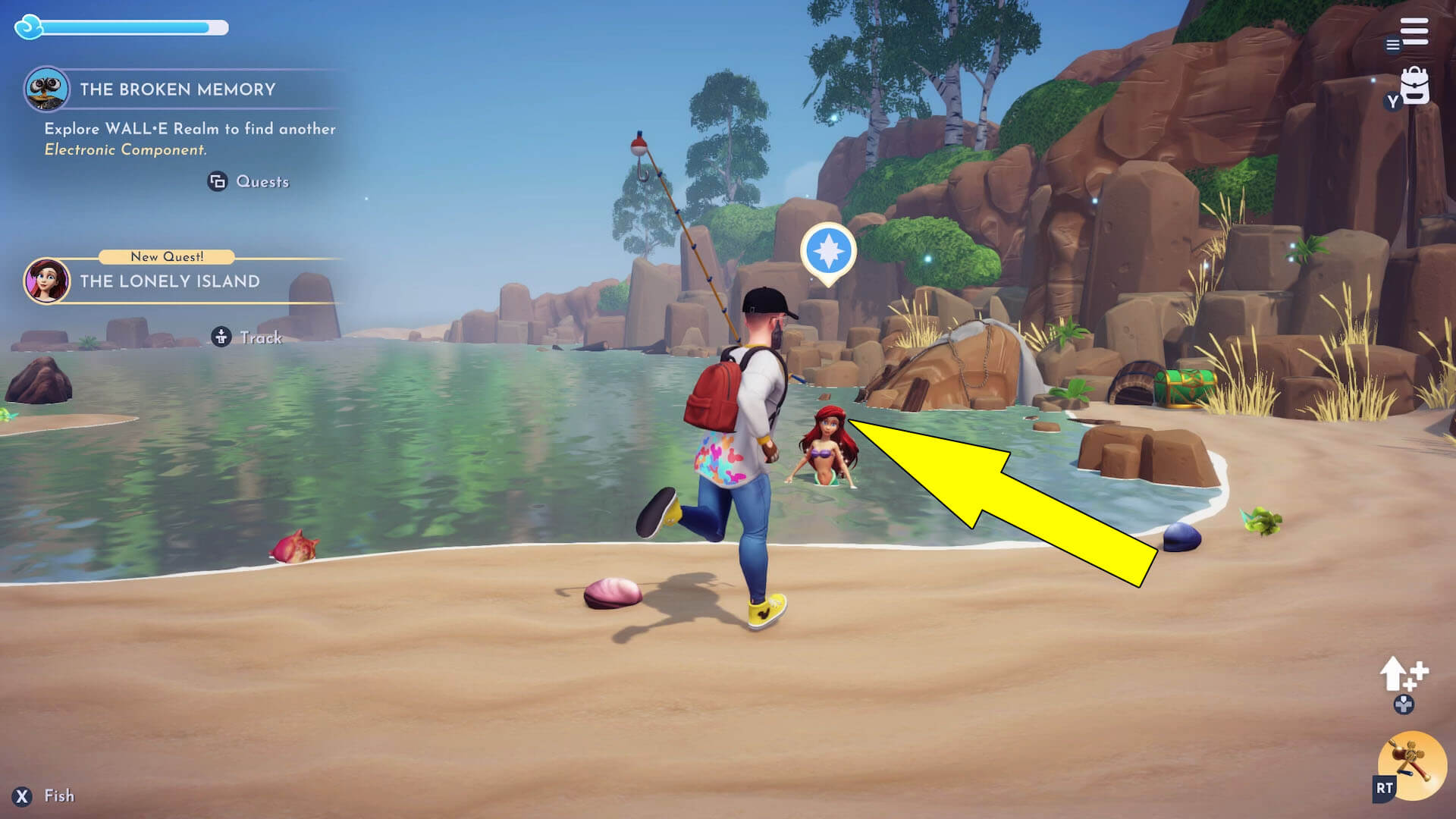 However, if you check our linked guide for The Mysterious Wreck quest, you'll see that you'll need a lot of materials that you can't even obtain early in the game because you'll need to unlock more Biomes.
So, even though you can start the quest this early, it doesn't mean you can complete it.
Ariel's Quests In Early Access
Upon unlocking the little mermaid, you can start completing her storyline, which for the Early Access version of the game is composed of three quests:
The Missing Prince – in which you will help Ariel look for Prince Eric
Thingamabobs Gadgets And Gizmos – where you will help Ariel expand her collection of different human things
The Ancient Doorway – here, you have to solve the mystery of the Stone Slab Ariel found in the Mystical Cave
So, you can now focus on these quests to help your new friend Ariel even further in Disney Dreamlight Valley.