Tales of Arise Hunt for New Arms is one of the 70 side quests you'll need to complete while playing the video game developed by Bandai Namco Entertainment and to do so, you'll have to find 3 Stone Fragments.
Hunt for New Arms is, as you can guess, a fetch quest, very similar to Hunger Averted we covered here, except that this time instead of Wheat and Potatoes, your goal is to find Stone Fragments.
So, below we'll talk about the Tales of Arise Stone Fragments, their locations, and how to complete the Hunt for New Arms sub-quest.
Hunt for New Arms Side Quest Details
Tales of Arise Hunt for New Arms is one of the Ulzebek side quests you can start by talking to Dyron in front of the Inn.
You may remember Dyron from the Supply Procurement quest we discussed here.
The Hunt for New Arms, however, is best approached after you deal with Balseph because you may not be able to find Dyron before that.
Here is everything else you need to know about this specific quest:
Region: Calaglia
Area: Ulzebek
Quest Giver: Dyron
Rewards: 700 Gald, 170 SP
Requirement(s): Finish Supply Procurement and free Calaglia by defeating Balseph
Tales of Arise Hunt for New Arms Objectives
This quest has the following objectives:
Acquire 3x Stone Fragment
Deliver the supplied to Dyron
The Hunt for New Arms Walkthrough
The first thing you'll need to do for this quest is to find Dyron.
As you can see below, he is waiting in front of the Inn.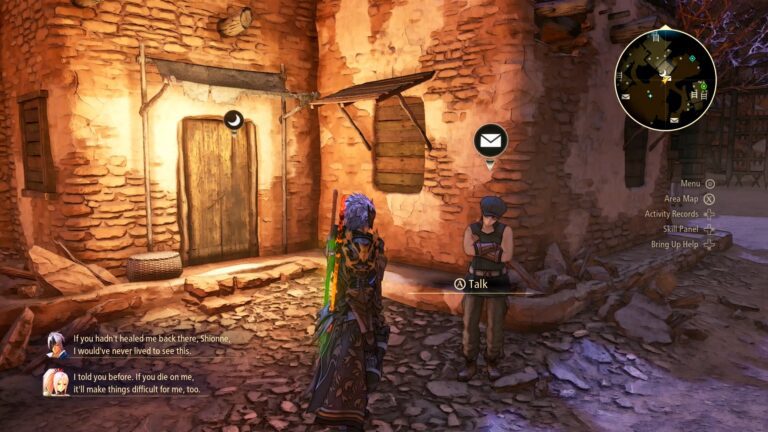 After a small chat, Dyron asks you to bring him 3 Stone Fragments, which is easier than you think, actually.
How To Get 3x Stone Fragment
To get the Stone Fragments Dyron needs in Tales of Arise, you have to visit Iglia Wastes and kill Golems.
So, from your current location, head north, and when you enter Iglia Wastes, remain close to the main road and head north.
There are exactly three Golems you can find here:
One is in the middle of the area, close to some Potato plants
Another one is found in the northern section between the two ponds close to your camp
If you don't know what a Tales of Arise Golem looks like, check this screenshot.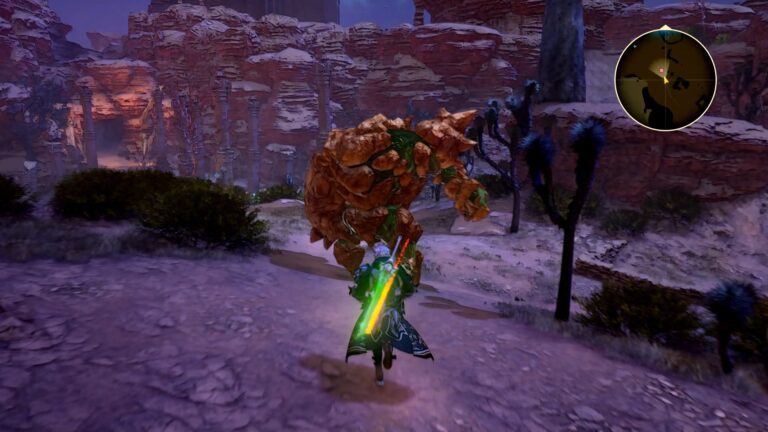 The idea here is to kill the Golems and collect the Stone Fragments they drop, but keep in mind that not every Golem you kill drops a Stone Fragment.
This means that you'll need to kill the Iglia Wastes Golems several times; therefore, you have to force them to respawn.
After you kill both Golems, head to the camp, rest, and they'll respawn. Kill them again and repeat until you get all 3 Stone Fragments.
Now, all you have to do is to hand them over for Dyron in Ulzebek, and the Tales of Arise Hunt for New Arms quest ends.