The Ascent Double Charge is a side mission you can start early in the game by talking to a strange fellow who will ask you to get 10 Overcharge Kills, or as he explains, kill 10 enemies using stasis overcharge.
While this may look like an easy task, it is actually a bit tricky because, in order to kill 10 Ascent enemies using stasis overcharge, you need one of the two:
Yes, patience is what you need if you don't want to spend those Ucreds, and below I'll tell you why you need it and obviously how to get 10 Ascent Overcharge Kills for the Double Charge side mission.
Let's start from the beginning with some FAQs.
What Is Double Charge?
Double Charge is an early side-mission in The Ascent.
When Should You Start The Double Charge Mission?
The recommended level for this side mission is 7, so you can start it before or during the Mutual Dependencies main mission, but you will not be able to complete it until later unless you have 22.000 Ucreds to spare.
What Do You Get For Completing Double Charge?
For finishing this side mission, you'll get 2.200 XP and the Stasis Stomp Augmentation.
How To Get Overcharge Kills?
To get the Ascent Overcharge Kills, you need an Augmentation or a Tactical Gear that causes stasis to foes, as explained below.
Where To Find Beezelchek (Double Charge Quest Giver)?
You can find Beezelchek or the quest giver in Cluster 13 district on Tier: Warrens.
Look for him north of the armor vendor inside a small laboratory.
You can see his location on the map below as well as his in-game position.
How To Achieve Stasis Overcharge In The Ascent
Stasis Overcharge is an effect you can apply to your enemies, and you'll soon discover that it's very useful.
As mentioned, you'll need some special equipment to do this, and below you'll find not one but two methods to achieve this.
One requires Ucreds, while the other some patience.
Method 1: The Stasis Drone Tactical Equipment
If you have 22.000 Ucreds to spend and you want to complete Double Charge right Away, head to the Cyber Vendor in Cluster 13.
His location is marked by a blue icon similar to an eye.
From him, buy the Stasis Drone you can see below.
Now, open your inventory, then navigate to Loadout and then Tactical.
Equip the Stasis Drone.
Both methods work the same way, but before heading out to kill 10 enemies with Stasis Overcharge, here is the second piece of gear you can use.
Method 2: Joyrun Dragon Augmentation
Assuming you don't want to spend 22.000 Ucreds, then progress through the story (play main missions) until you get to the Golden Satori Casino.
I won't spoil the game, but you will get there one way or another.
Inside the Golden Satori Casino, look for a loot spot in a room on the second level.
The location is marked on your minimap, and this loot spot unlocks the Joyrun Dragon Augmentation. You can see it below.
Just like the previous piece of gear, equip it in one of your augmentation slots.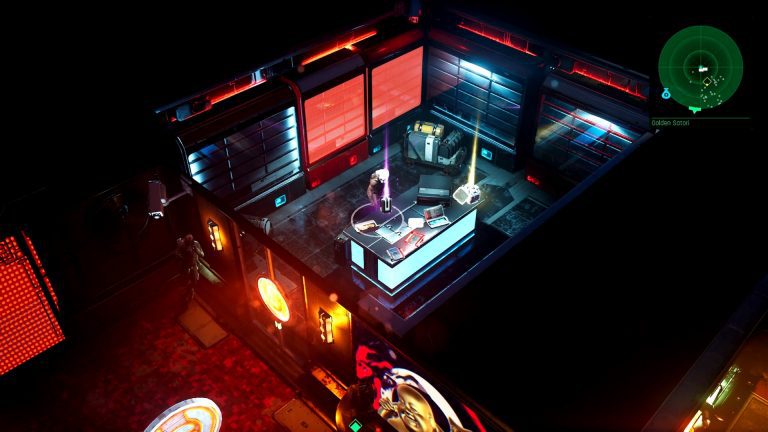 Getting 10 Stasis Overcharge Kills
Getting 10 Overcharge Kills is the easiest part; because once you get any of these two items, all you have to do is to activate them while fighting enemies.
For the Stasis Drone, press the Left Thumbstick when the drone is charged
For the Joyrun Dragon, press LB or RB when fully charged.
If you want to do this faster, head to Deepstink and kill Ferals.
Upon activating these two gadgets, you'll notice that your enemies will become staggered since they are electrocuted.
Simply kill them while in this state, and you're done.
Here is what Stasis Overcharge looks like.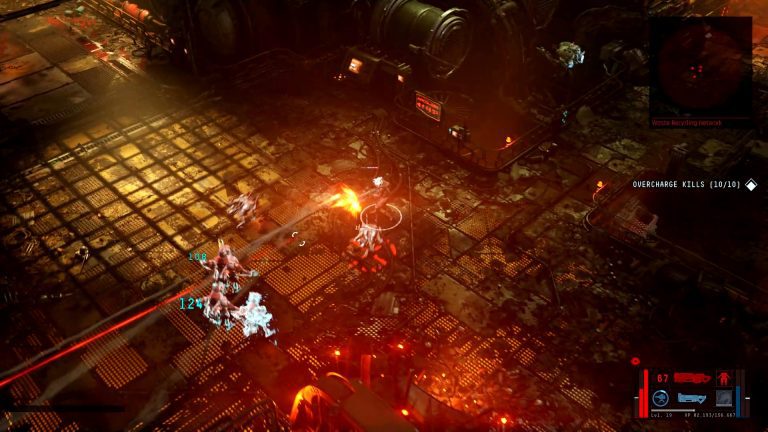 As you can see, you can kite enemies and move around to hit more than one target with a single activation.
That's all you have to do in order to get 10 Stasis Overcharge Kills in Ascent, the video game developed by Neon Giant.
Once you are done, head back to the crazy scientist in Cluster 13 and turn the quest in. Easy right?