The Ascent Lost and Found is a side mission that requires you to deliver Taoka's Bag, found in Tham's Gate district, to the NPC inside Dream World Club.
Although a lot of players encountered difficulties with the Lost and Found side-mission in the video game developed by Neon Giant, throughout the guide below, I'll tell you how to complete it.
Before we start, it's worth mentioning that while there is an existing bug in The Dark Horse side-mission, Lost and Found is not bugged.
But to complete it, you'll have to approach it in a specific way, and obviously, I'll tell you how once we go over some general information and FAQs.
What Is The Lost And Found?
Lost and Found is a delivery side mission in The Ascent.
When Should You Start The Lost And Found Mission?
The recommended level for this side mission is 14, so you can start it right away, but you won't be able to find Taoka just yet.
What Do You Get For Completing Lost And Found Side Mission?
For finishing this side mission, you'll get 38.000 XP and 16.000 Ucred.
Where To Find Taoka?
Taoka is found inside the Dream World nightclub.
Where To Find Raphel (Lost And Found Quest Giver)?
You can find Raphel or the quest giver in The Node district on Tier: Highstreet.
Look for him inside a building with a Karma billboard above the main door.
You can see his location on the map below as well as his in-game position.
Where To Find Raphel's Yellow uPlus Bag At Tham's Gate
After you talk to Raphel, your first objective is to reach Tham's Gate.
This district is found on the same tier where you found Raphel but north of Archology Highstreet.
Get to Arcology Highstreet then you can walk towards Tham's Gate.
Obviously, you can also opt to take a cab now that you know how to fast travel in The Ascent.
Once you get there, the objective changes, and you will be asked to find Raphel's Bag.
Now, if you open your map, you'll see two search areas (pictured below).
Here is what you should know about Raphel's Bag location:
The location of the bag is random, meaning that it can be in the northern or in the southern search area
You can interact and inspect all yellow bags
The quest clearly states that it is past the security checkpoints
Knowing these three details will help you find Raphel's uPlus yellow bag faster because you'll want to start with the security offices.
As you can see, in my case, the bag was near the security checkpoint in the southern section.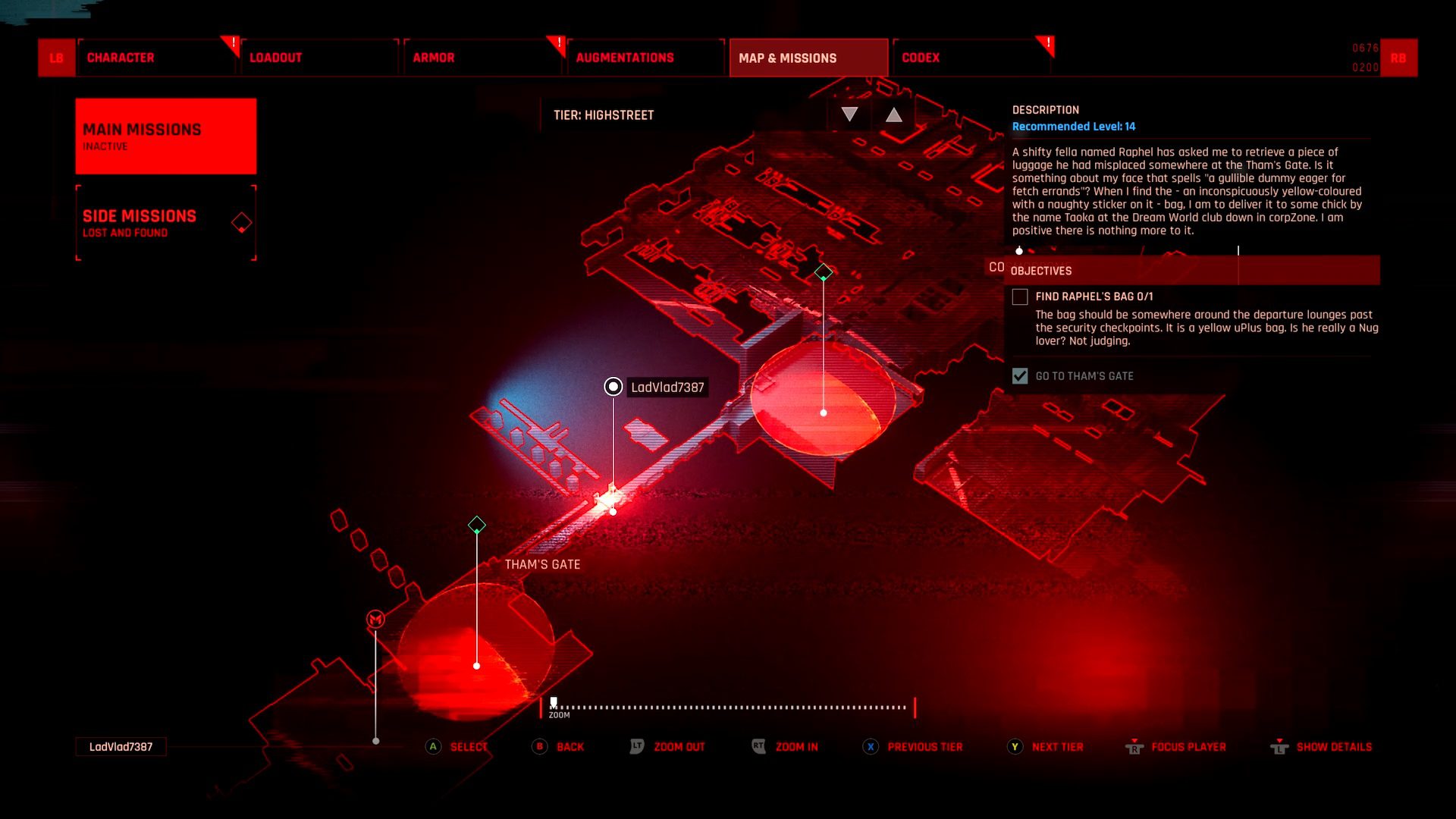 How To Deliver Taoka's Bag At Dream World Club
Now that you retrieved Taoka's Bag, is time to deliver it to the NPC at Dream Club, and this is where a lot of players encountered difficulties.
That's because even though Taoka's location appears on your map, you won't be able to find him.
Hence The Ascent Lost and Found bug players keep talking about.
The truth, though, is that this mission is not bugged, but the Dream World Club can't be accessed until you play the Foreign Code Main Mission.
This means that if you can't enter the Corpzone Dream World Club, you'll need to finish the Foreign Code mission first.
Once the club is unlocked, it will remain accessible, and all you have to do is to pay a visit to the club (pictured below) and find Taoka sitting at a table (also pictured).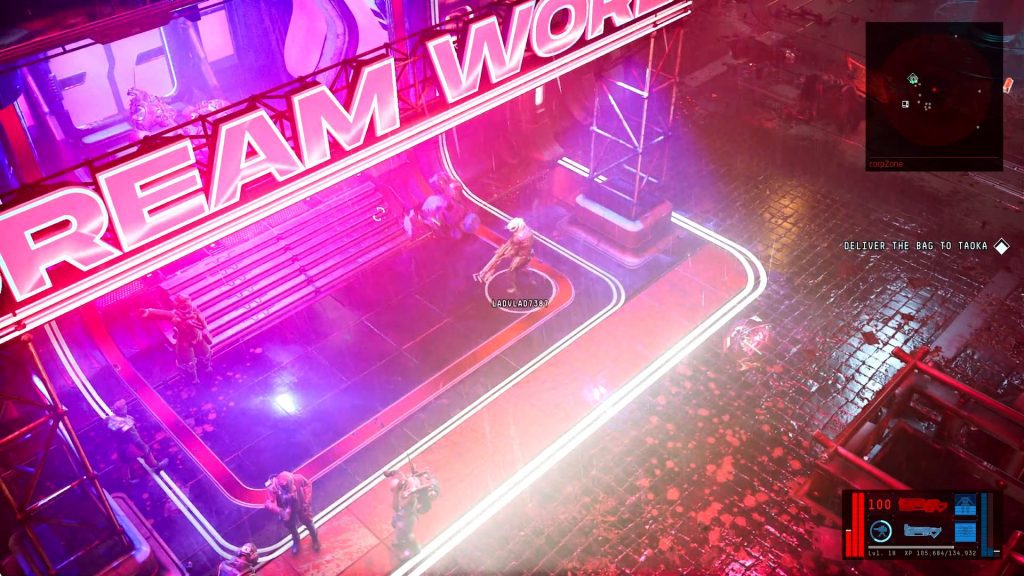 After you deliver the bag to Dream Club, The Ascent Lost and Found mission ends, so you can remove it from the list of missions you need to complete in the video game.