The Ascent Snooze Or Lose is an achievement you can earn on Xbox and PC if you know what Snooze is and where you can try it.
The Ascent Snooze Or Lose achievement is worth 10 Gamerscore points, and it is best approached alongside the Black ICE achievement, also available in the video game developed by Neon Giant.
In case you need help unlocking it, simply follow the steps below, and you'll get it in no time.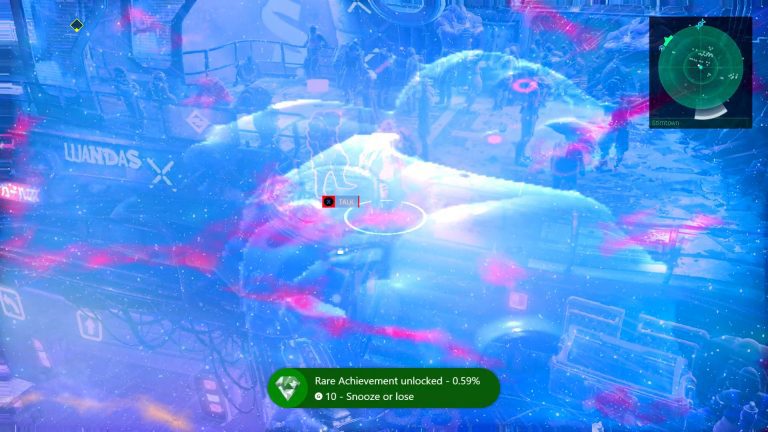 What Is The Ascent Snooze And How To Try It
If you paid close attention to the game and to some of The Ascent side-missions, you already know that Snooze is a substance.
A very powerful hallucinogen that most inhabitants use in the world you'll get to explore.
As such, if you think that to unlock the Snooze Or Lose achievement, you'll have to take a nap, then you are quite wrong.
In fact, for this Ascent achievement, you'll need to try the Snooze substance.
But, obviously, you'll need to find it first, and since it can't be found by normal means, you'll need to find someone who has some to share.
How To Unlock The Snooze Or Lose Achievement
Good, so now that you know what Snooze is, here is how to unlock the Snooze Or Loose achievement in The Ascent for Xbox and PC.
The first thing you'll want to do is to unlock Stimtown by playing the game's main missions. You can see the full list of Ascent missions here.
Once you unlock Stimtown, you'll need to locate a specific NPC.
Start with the map below. The exact location is the one where you can see my character standing.
This is basically at the end of a bridge.
When you get to the location marked on my map, look around to notice that you are in front of a pub named Wanda's.
It's quite impossible to miss it because it has some pink lights outside.
While standing in front of Wanda's, you should be able to spot an NPC who wants to talk to you.
It is the guy in my image below, and he is a dealer.
Approach the NPC, and he'll ask you: Want Snooze?
Accept to try the substance, and you'll trigger some sort of hallucination, unlocking The Ascent Snooze Or Lose achievement in the process.