In Dragon Ball Z Kakarot, the Premium Golden Venison is a cooking ingredient as well as an important sub-story quest item you'll need; if you wish to complete all sub-stories in the video game.
Additionally, this type of meat is quite expensive when it comes to the price you'll fetch for one unit.
For a single Premium Golden Venison, merchants offer 375 Zeni, which is a great price since you can farm it easily simply by following my guide below.
If you do, you'll be able to get a lot of Premium Golden Venisons just by farming a single area.
Keep in mind that the Premium Golden Venison is also required to finish Buu the Bottomless Pit sub-story.
This side-quest, however, will become available after you finish the game's story.
Along with one Premium Gold Venison, you will also need 4 units of Prime Marbled Dino Meat and 3 units of Shiny Rice.
Since we already covered the location of the Prime Marbled Dino Meat, you should know that the Shiny Rice can be purchased from the merchant in Satan City.
Or you can find it in the fields close to Nam's Village.
Back to our Premium Golden Venison and how to get it in the video game developed by CyberConnect2 for PC, PlayStation 4, Xbox One, and Nintendo Switch.
Where Can You Get Premium Golden Venison In Dragon Ball Z Kakarot
As you may remember from my Beast Meat and Select Beast Meat locations guides, when it comes to hunting Gazelles and Deer, my favorite area is the Sacred Land of Korin.
This region, which features dense forests; is also the perfect spot to get Wolf Meat and, in this case, the Premium Gold Venison; but for the latter, you will need to hunt a specific type of Deer or Gazelle.
First, check the area I have marked for you on the following map.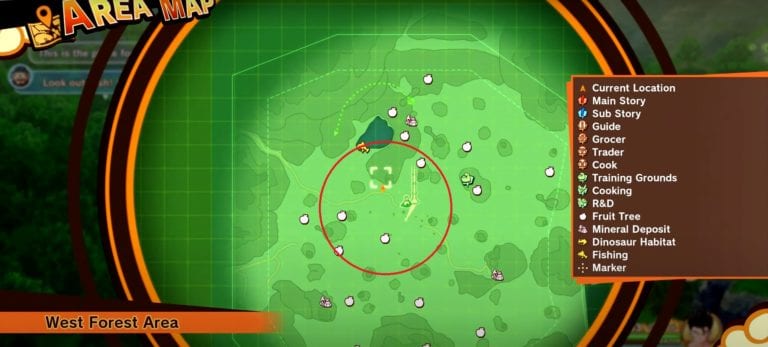 How To Find The Premium Golden Venison
As you can see on the map, there is only one location marked, but the truth is that the whole area in the game is perfect for finding Golden Deer or Golden Gazelles.
Because that's the type of animal, you'll want to hunt to get the Premium Gold Venison in DBZ Kakarot.
The best method to find Golden Deers is to fly above the forest, but at a medium distance from the ground, and constantly scan your surroundings.
After finishing the game, I noticed that the spawn rate of Golden Gazelles is increased drastically, which means you'll find them in no time.
Exploring the edges of the map is also encouraged because a lot of Gazelles can be found in solitary places.
Make sure you stay mobile and find the Gazelles that look just like the one in the picture below.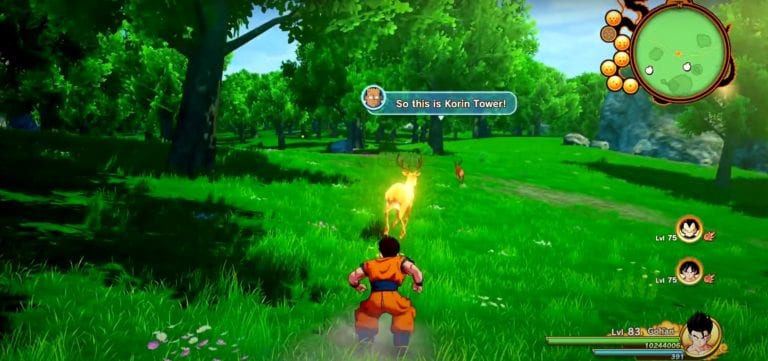 If you followed the Dragon Ball Z Kakarot guides I have uploaded on my YouTube Channel, you already know that I have covered the rarest ingredients in this video game.