Gold is a Ghost of Tsushima resource and crafting material. It can be found while exploring the world, especially by clearing Mongol territories and camps.
The Ghost of Tsushima Gold, just like other resources, plays an important role when it comes to upgrading Jin's equipment.
As such, you need a proper amount of Gold in order to improve Jin's katana and tanto.
Throughout the following Ghost of Tsushima Gold locations guide, I will share with you where to find this crafting material; and how to use it in the video game developed by Sucker Punch.
Usage
This material is used in crafting and for melee weapons upgrades.
Item Type
Gold is considered a Ghost of Tsushima resource.
Description
"A rare metal used by Swordmsiths to upgrade your katana and tanto. Found in Mongol-occupied territories."
Similar Materials
Steel and Iron are two materials similar to this type of metal.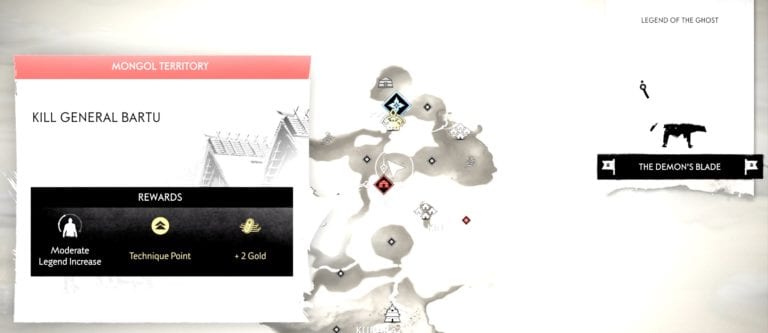 What Is Gold Used For In Ghost Of Tsushima
As a crafting material along with other types of metal, it is used to upgrade Jin's swords.
This is done at any Swordsmith in a friendly village.
When a new upgrade is available, you will see the icons of those villages glowing yellow on your map.
How Do You Get Gold​
This metal can be considered the equivalent of Wax Wood, meaning that it is very rare, but it is used to upgrade swords.
As you can see in the picture above, you will be able to get it as a reward for liberating the Mongol Strongholds.
On your map, they look like large huts. You can see all of them here.
For each Stronghold, you will get two bars.
Other than this, you can also buy it from Trappers.
The one in Jogaku Temple (the last area), for example, will trade 1 unit for 300 Supplies.