Linen is a resource and crafting material in Ghost of Tsushima. It can be found while exploring the world, especially by clearing Mongol territories and camps, but you can also get Linen when you complete Side Tales. The Ghost of Tsushima Linen is required to upgrade Jin's equipment.
Jin can carry 500 units of Linen in Ghost of Tsushima. Leather and Silk are two materials similar to this type of cloth.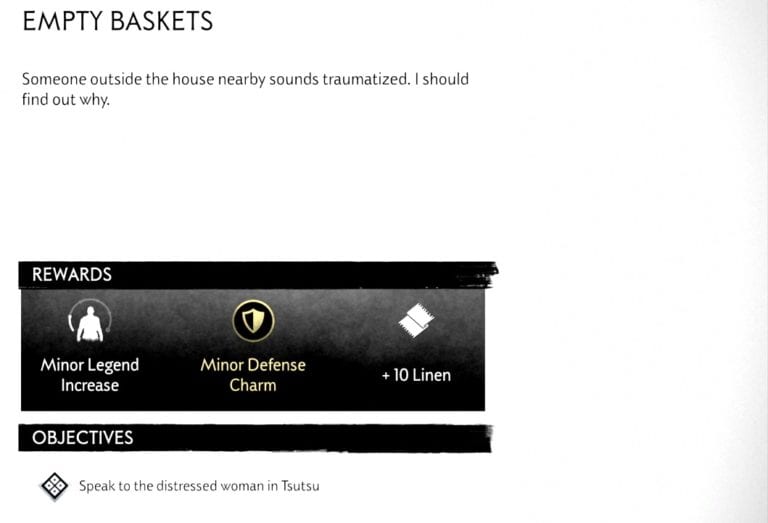 As a crafting material, along with other types of cloth, Linen is used to upgrade Jin's armor at any Armorer in a friendly village.
Where To Find Linen in Ghost of Tsushima
This crafting material is the equivalent of Bamboo and Iron, meaning that it is very common, but it is used to upgrade Jin's attire and armor. As you can see in the picture above, you will be able to get it as a reward for finishing Side Tales. You can also find it in the round Mongol Tents. Simply look around and fully investigate each area you liberate.
Or, you can simply buy this material from Trappers. The one in Azamo Bay, for example, will trade it for Supplies.