Ghost of Tsushima Tangled Crossroads Mongol Territory Location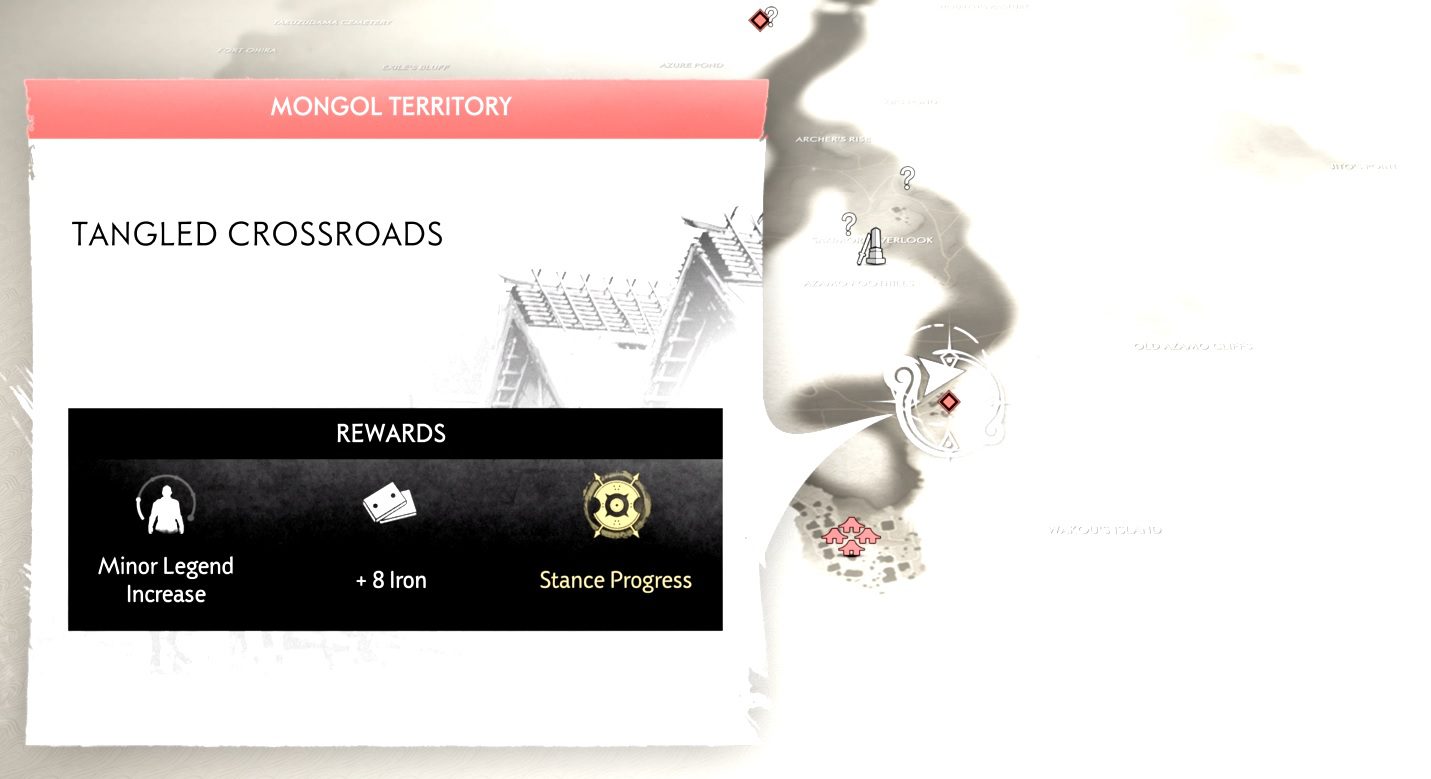 Tangled Crossroads is a Ghost of Tsushima Mongol Territory and occupied area you'll have to free while playing the video game developed by Sucker Punch.
The Ghost of Tsushima Tangled Crossroads is one of the 24 Izuhara areas that must be liberated to fully gain control of the first major region in the game.
It features small resistance with several Mongols guarding a camp. Most likely you'll find it while playing The Broken Blacksmith Main Tail.
General Information
Camp Size: Small
Location: Izuhara
Nearby Mongol Territories: Azamo Bay (Southwest), Logging Base (Northwest), Salt Wind Estate (Northeast)
Defeat The Mongols
Although it is fairly easy to conquer and sneak inside, this location is best liberated while playing The Broken Blacksmith Main Tail, because you'll get additional help from your friendly NPCs.
The Bonus Objectives are random, so you will have to adapt to complete them.
Tangled Crossroads Rewards
After liberating the Tangled Crossroads territory in Ghost of Tsushima, you'll automatically receive the following rewards:
Minor Legend Increase
8 Iron
Stance Progress
Tangled Crossroads Post Liberation Activities
Do not leave this area without fully exploring it. Check the house, the courtyard, and the stables to recover some of the following resources and items:
26 Supplies, 2 Iron – Near a small stand outside, where several predator hides have been hanged
1 Iron – Inside the house, near the main door
23 Supplies – On the front porch
2 Leather – On a stand behind the house
12 Supplies – Inside the round tent
2 Iron – In the covered area near a box, close to the guard tower
15 Supplies, 3 Iron – On the ground next to the gate with the guard tower
7 Supplies – Near the butcher table in the yard
1 Iron – In front of the stables
Mongol Artifact – Hanging by the stable, on the right side of the wooden crates
Along with the rewards mentioned above, there is also a chest you will need to find in the area known as Tangled Crossroads.
It is located inside the house, by the window near a burning candle.
The chest contains 1 Steel, 1 Arrow, 1 Blackpowder Bomb, and 18 Supplies.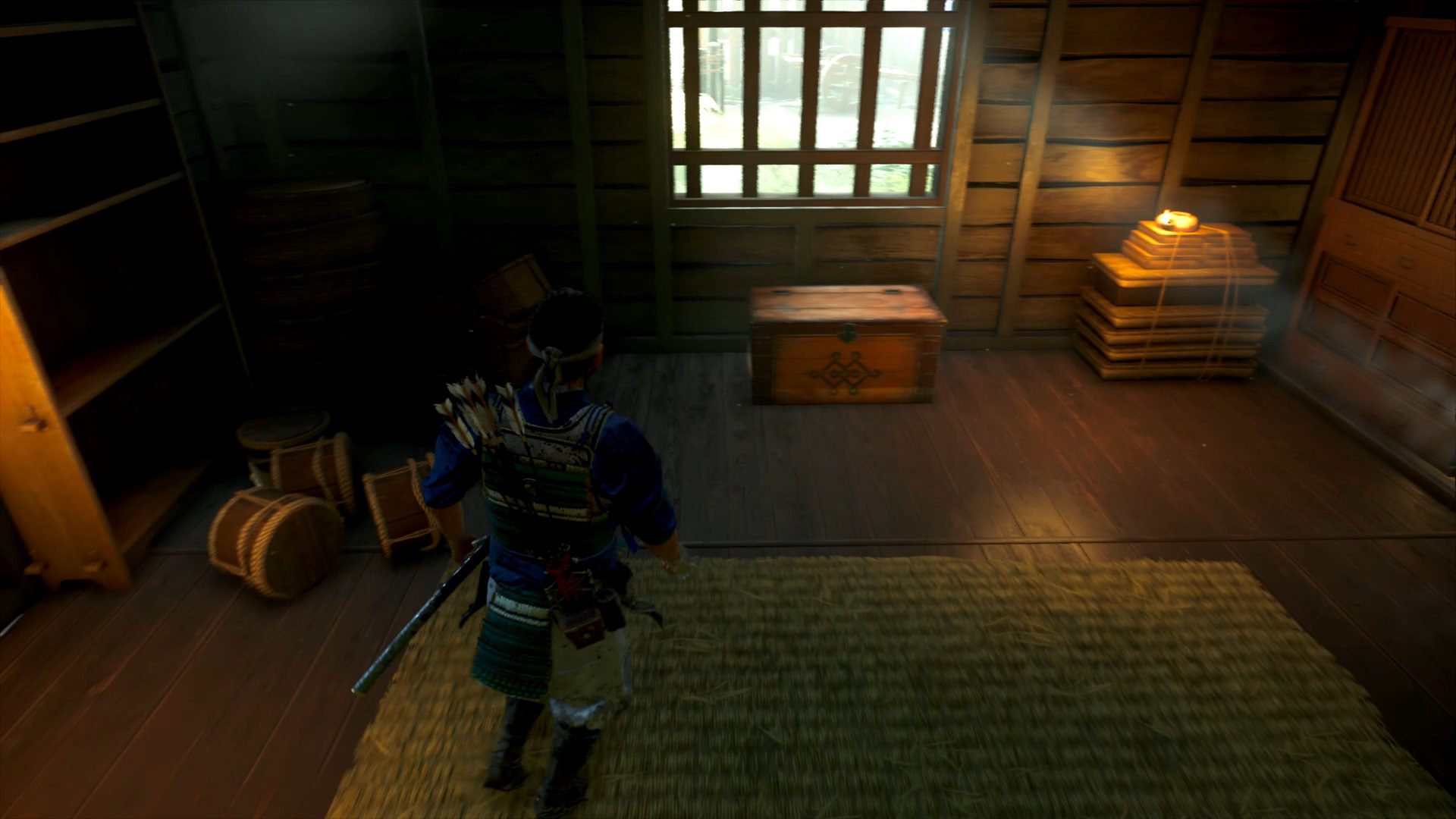 Ghost of Tsushima All Mongol Territories
Looking for more Mongol Territories to liberate? Check out my video guide below on how to find all of them and their locations; as well as my Ghost of Tsushima guides on YouTube.
And don't forget to subscribe too. It would mean a lot!