Ghost of Tsushima Silk Crafting Material Location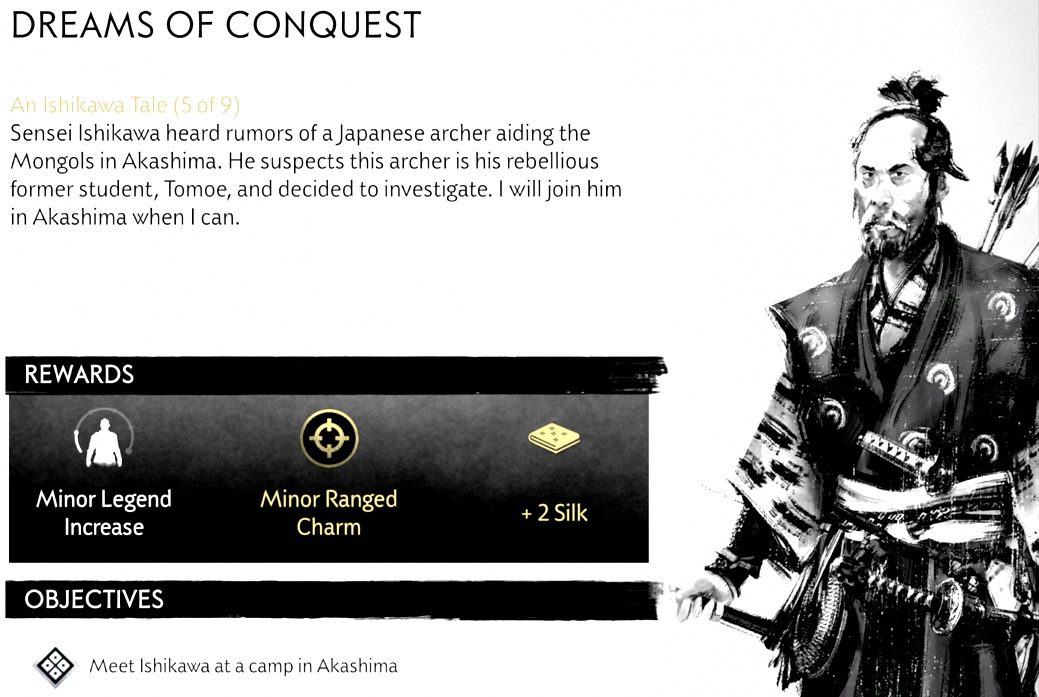 Silk is a Ghost of Tsushima resource and crafting material. It can't be found while exploring the world, but you can get Silk when you complete Side Tales.
The Ghost of Tsushima Silk, just like other resources; plays an important role when it comes to upgrading Jin's equipment.
As such, you need a decent amount of Silk in order to improve Jin's attire and armor.
Throughout the following Ghost of Tsushima Silk locations guide, I will share with you the best places to find this crafting material; and how to use it properly in the video game developed by Sucker Punch.
General Information
In-Game Description
A rare cloth used by Armorers to upgrade attire and armor. Earned by completing Tales of Tsushima with your allies.
Silk Usage
As a crafting material along with other types of cloth, it is used to upgrade Jin's armor.
This is done at any Armorer in a friendly village. When a new upgrade is available you will see the icons of those villages glowing yellow on your map.
Best Locations & Where To Find Silk
Silk can be considered the equivalent of the Gold and Wax Wood meaning that it is very rare, but it is used to upgrade attire and armor. As you can see in the picture above you will be able to get it as a reward for finishing Side Tales.
What we need to remember here is that Silk is obtained only as a reward for completing Side Tales with our allies. Which means that only the following quests will reward Silk upon completion:
A Mother's Peace
The Sensei and the Student
The Past Never Passes
Dreams of Conquest
The Ghost and the Demon Sensei
The Terror of Otsuna
The Headman
The Husband
The Family Man
The Thief
The Tale of Yuna
Silent Death
The Black Wolf
Message in Blood
The Last Warrior Monk
Three Actions, Three Illusions
The Cause of Suffering
The Guardian of Tsushima
You can also buy this material from Trappers. The one in Jogaku Temple (Kamiagata Region) for example will trade Silk for 300 Supplies.
Ghost of Tsushima Infinite Resources Farming Video Guide
Looking for other crafting materials and a cool way to farm them? Check out my video guide below and learn how to farm Supplies and become the richest samurai on Tsushima Island.
Also, visit my Ghost of Tsushima guides on YouTube, and don't forget to subscribe too. It would mean a lot!