Saints Row Reboot East Flats features only 6 Discoveries you'll have to find and complete if you aim to get 100% completion in the video game developed by Deep Silver Volition.
Saint Row East Flats Discoveries are also relatively easy to find, assuming you fully explore this Marshall Territory.
However, assuming you don't want to waste time driving on every road in this region, throughout the following guide, we'll share their locations and what you must do to finish every activity.
To fill the yellow discoveries bar on your in-game phone, you'll have to find the following:
3 Pallet Pickups
2 Photo Hunts
1 Dumpster Diving
Saints Row 5 East Flats Discoveries Map
Our Saints Row 2022 East Flats map below shows every location you must visit for this type of activity.
Unlike West Flats we have covered earlier, East Flats is relatively poor in Discoveries. Now, let's see how to complete all of them.
Where To Find All East Flats Drug Pallet Pickups
The first Discoveries we'll focus on are the Drug Pallet Pickups, and in East Flats, you'll only need to find three.
Discoveries 1-3 (Drug Pallets): In A Drained Canal
The 3 East Flats Drug Pallets are inside a drained canal in the southeastern corner of the region. Basically, they are at the border between East Flats and El Dorado (fully explored here).
Travel to the location marked on the map above, and you'll find a drained canal.
One of the Pallets is close to the water, the second is in the middle of the canal, and the third one is at the other end.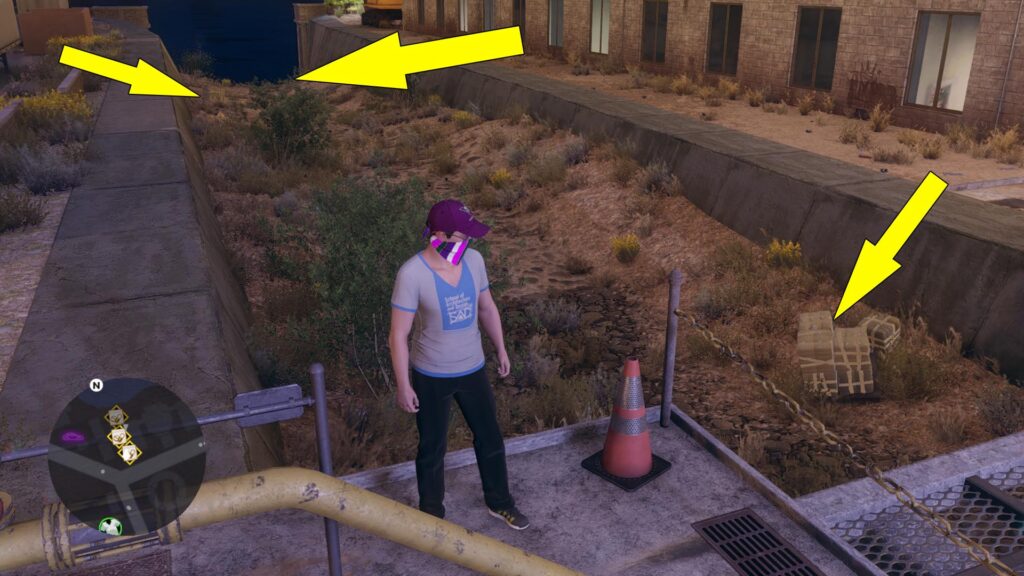 How To Complete All East Flats Photo Hunts
Now that you're done with the Draug Pallet Pickups, let's see how to finish the Photo Hunts.
Discovery 4 (Photo Hunt): Southeast Of Chicken Dance Studio
The first Photo Hunt in the Saints Row East Flats area is found just southeast of Chicken Dance Studio at the location marked on the map above.
Your objective is to photograph FB's burger. The said burger is impossible to miss due to its size, and you'll see it on top of the FB fast-food restaurant.
Pull out your phone's camera and take a picture of it.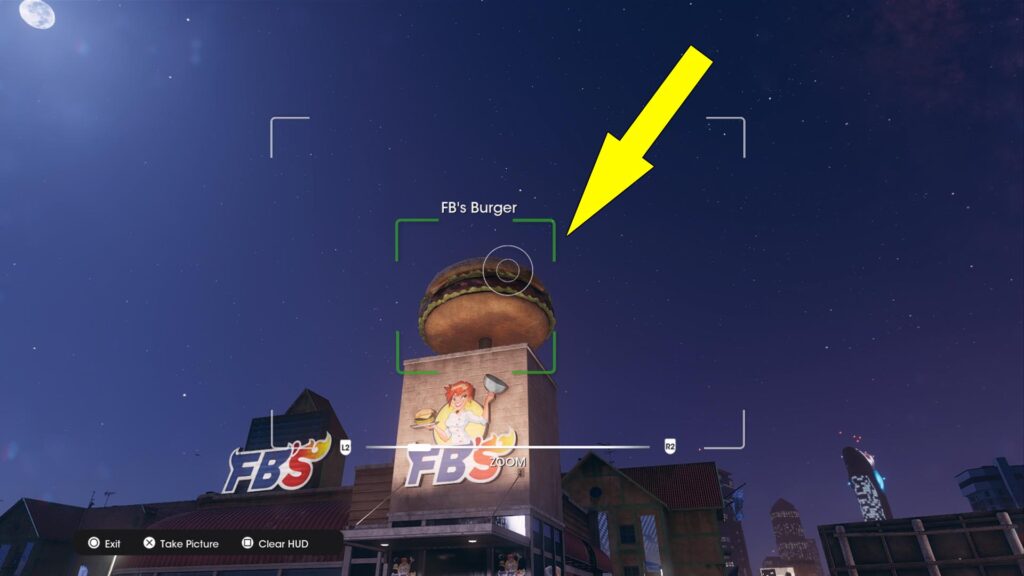 Discovery 5 (Photo Hunt): In Front Of The Stadium
The second Photo Hunt in this area is also very accessible, and you'll find it in front of a stadium.
Drive to the fifth location, and when it appears on your map, you'll be asked to photograph a Smelters Helmet.
The Smelters Helmet is sitting by the northern road and is a statue you can't miss. Again use the camera and take a picture of it.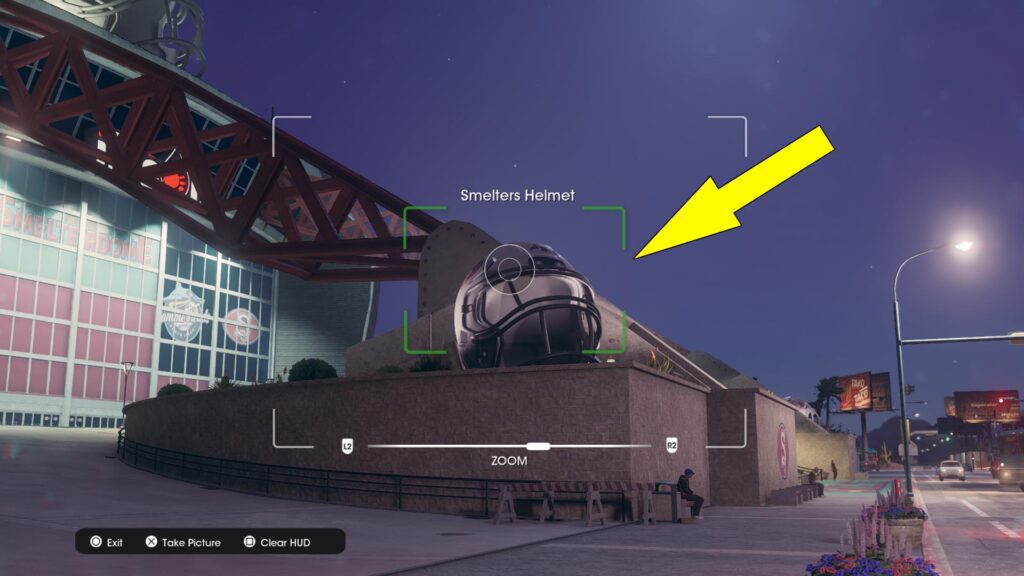 Where To Find The East Flats Dumpster Diving
The last Discovery you need to complete in East Flats is the Dumpster Diving, which, similar to the previous activities, is very accessible.
The Golden Dumpster is found in a parking lot at the 6th location marked above.
It's behind a building with funny graffiti showing two trolls riding on cacti. Inside it, you'll find some Aztec Gold worth $2000.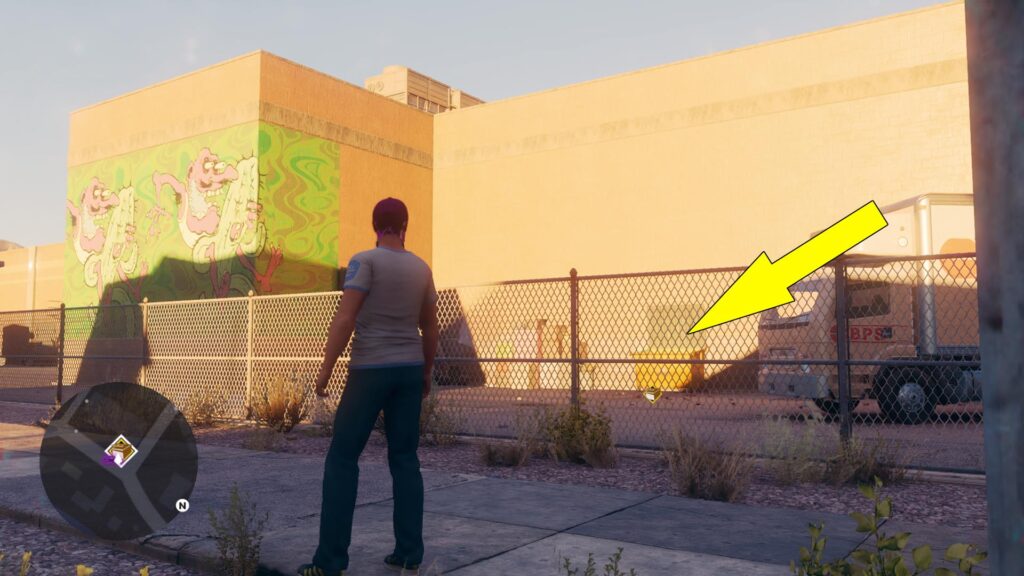 After you loot the Dumpster, all Saints Row East Flats Discoveries are complete, so feel free to move to another region.