Now that you know where to find all Supply Chest Keys in the Motherlobe Quarry area, it's time to put them to good use by finding all Psychonauts 2 Quarry Supply Chests.
As you probably noticed, there are 4 Psychonauts 2 Supply Chests you'll have to find in the second area of the video game developed by Double Fine Productions, and below I'll tell you where to look for them.
All Motherlobe Quarry Supply Chests Locations
Before we start, keep in mind that unlike the 6 Supply Chests in Motherlobe, none of the chests in this area require additional upgrades or badges, which means that Raz can collect them the moment he enters the Quarry by advancing through the story.
Last but not least, if you have other Chest Keys that you did not use, you can use them here.
Quarry Supply Chest 1
Map Location: A (Motherlobe Exit)
How To Get: When you exit Motherlobe, turn right and look under the balcony. You'll see it between two pillars (pictured)
Quarry Supply Chest 2
Map Location: E (Jet Landing Pad)
How To Get: Behind the Jet Landing Pad, you'll see a mountain and on top of a ledge, the second Motherlobe Quarry Supply Chest. 
To get this one, you'll need the boat located on the other side of the area near the Psychoisolation Chamber.
Take the boat to the dock and use the vines to climb to the chest. You can reach the boat simply by going around the lake once you get to the Research and Development Building.
Quarry Supply Chest 3
Map Location: C (Research and Development)
How To Get: Get inside Otto's Lab and head to the other side of the room. 
On the left side is a platform with a PSI Challenge Card. Hop on it, then turn around and double-jump on the pipe in front of you. 
When you reach the other side, swing on the poles to get to the balcony where the chest awaits.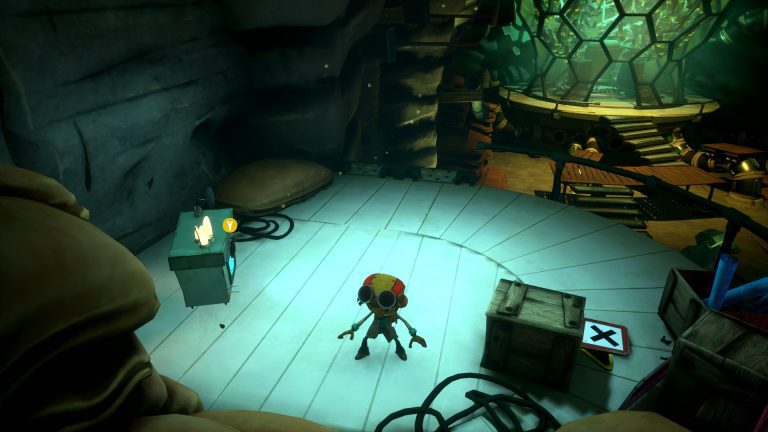 Quarry Supply Chest 4
Map Location: 2 (Tree House)
How To Get: Get to the Treehouse by jumping on the logs or using the boat, then look behind it for a pipe.
Go up to the platform, then use the stairs. On the left side, while facing the entrance, is a wooden platform with the last chest in this area.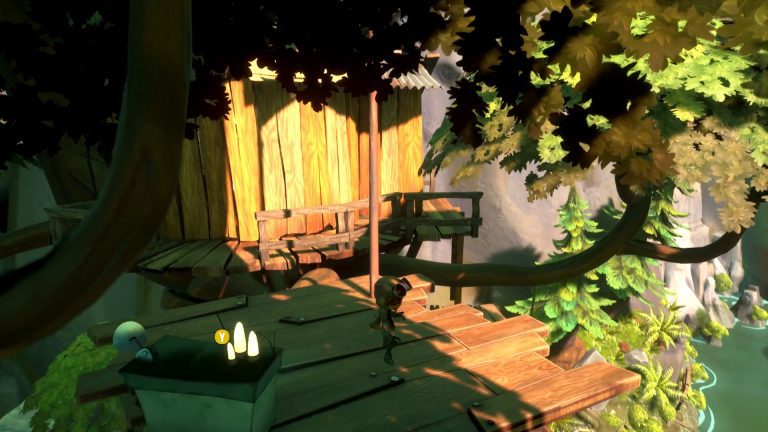 And that's it! These are all Supply Chests locations in the Motherlobe Quarry area of Psychonauts 2, but the next 4 in Questionable Area are far more difficult.