Love's Laurels is an Immortals Fenyx Rising Aphrodite Armor Set helm customization skin you can unlock while exploring the Valley of Eternal Spring area of the video game developed by Ubisoft.
The Immortals Fenyx Rising Love's Laurels helmet skin is found inside a Valley of Eternal Spring Epic Chest, located on a solitary island on the southeastern side of the map.
Love's Laurels Description
A calming sense of love and beauty blooms and grows from this headpiece, nourished by Aphrodite's grace.
Where To Find The Aphrodite Armor Set Love's Laurels
This Immortals Fenyx Rising Aphrodite Armor Set Skin is inside a Valley of Eternal Spring chest on a very empty island. It's easy to spot at the location marked below.
Obviously, to get it, you'll need to solve another puzzle.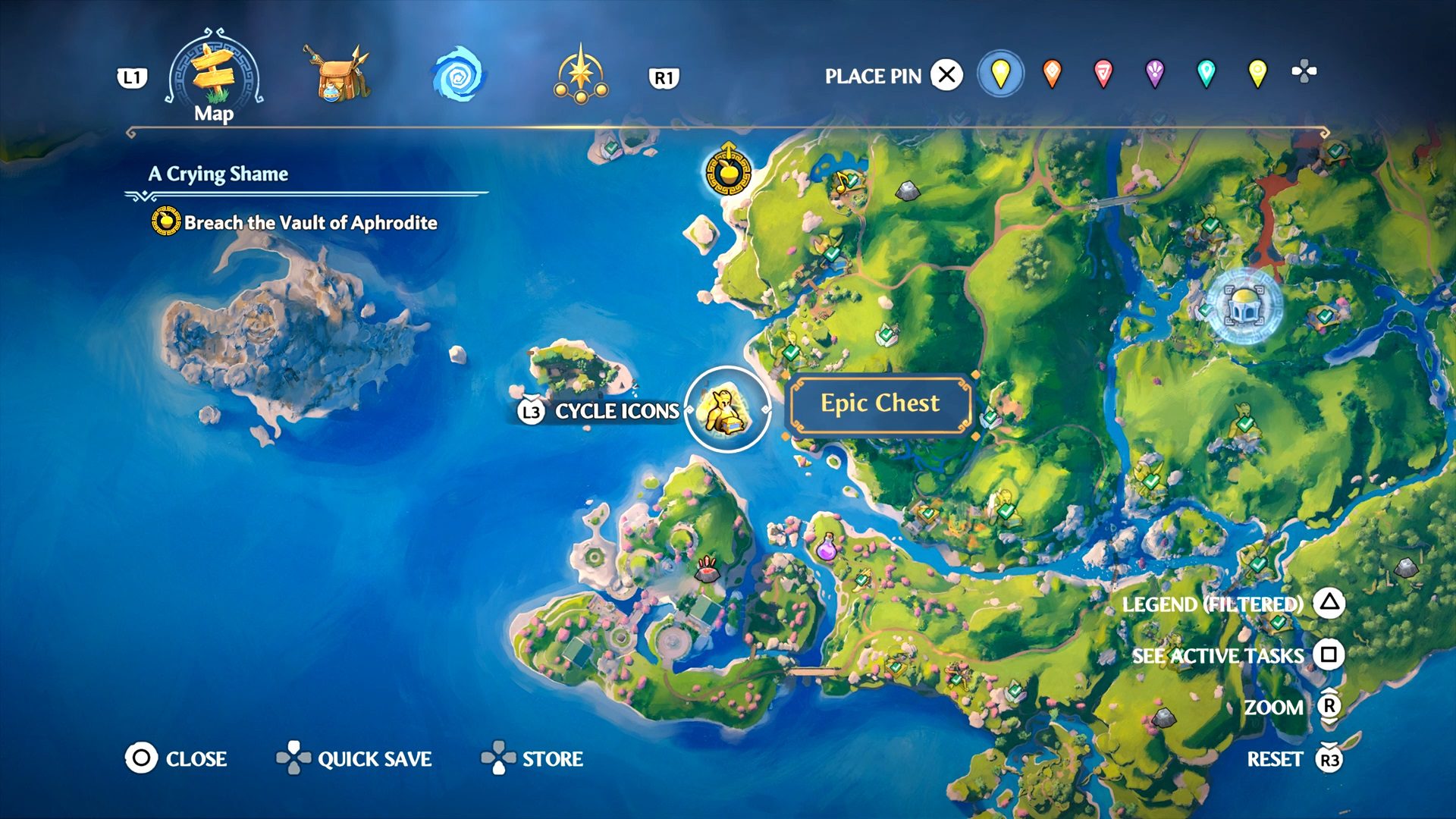 How To Unlock The Valley Of Eternal Spring Island Epic Chest
The Epic Chest containing this skin sits on a platform located at the location marked on the map above.
When you get there, look around, and you'll spot it easily.
To unlock the said chest, you'll need to push a plate.
And that plate is located on the shipwreck nearby.
The idea here is to put pressure on the plate. How?
Using a rock. And you can find a lot of rocks around you. But there is a small problem.
You can't use a large rock; therefore, you'll need to smash one with your axe and grab a small one, as I did in the screenshot below.
So, grab a small rock, place it on the feather plate on the island, and the chest opens. That's it! The skin is now yours!
That's how you unlock the Love's Laurels Visual Customization Skin for all Immortals Fenyx Rising helmets.