Skin Of Hidden Pride is an Immortals Fenyx Rising Lion Armor Set gear customization piece you can unlock while exploring the Clashing Rocks area of the video game developed by Ubisoft.
The Immortals Fenyx Rising armor skin is found inside an underwater Clashing Rocks Epic Chest.
Skin Of Hidden Pride Description
This armor will camouflage you easily in dense forests. Use that sneakiness to your advantage.
Where To Find The Lion Armor Set Skin Of Hidden Pride
This Immortals Fenyx Rising Lion Armor Set Skin is inside a Clashing Rocks underwater chest, as you can see on my map below.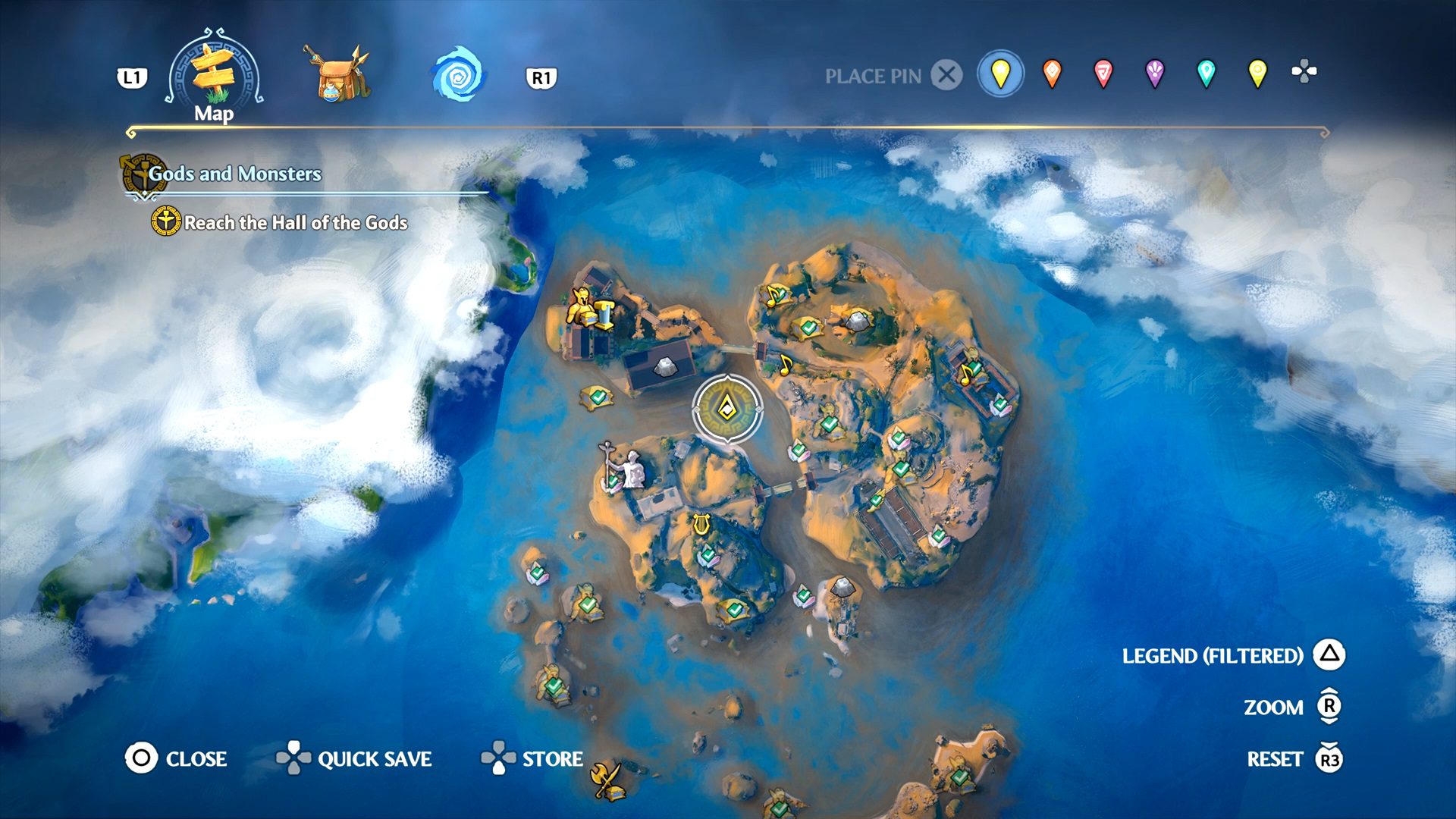 How To Unlock The Clashing Rocks Underwater Epic Chest
The Epic Chest containing this skin is inside a damaged structure at the bottom of the lake marked on my map.
To find its location, first, look for the head of the statue in my screenshot below.
As you can see, there are also some bubbles nearby.
Dive underwater and look for a hole in the structure.
Head inside and find the switch you'll need to activate. It looks like the one below.
Now dive up and open the underwater chest nearby.
Make sure that before submerging, your stamina bar is full, otherwise, you may drown.
Once you collect the chest, head outside, rest, and only then continue swimming back to the main island.
You can acquire this specific chest early in the game as it doesn't require specific powers.
That's how you unlock the Immortals Fenyx Rising Skin Of Hidden Pride Visual Customization.