The Immortals Fenyx Rising Clashing Rocks shipwreck epic chest is one of the most accessible collectibles in the Clashing Rocks area of the video game developed by Ubisoft.
It can be found on top of a southern island in the first area you'll explore as Fenyx, and as all Clashing Rocks Epic Chests we have covered so far, it allows you to unlock a piece of gear.
This specific Immortals Fenyx Rising chest contains the Hubristic One-Eyed Giant Helm, which is part of the Cyclops Armor Set.
First, let's take a closer look at the helm's stats, then I'll tell you how to solve the associated puzzle and how to get it.
Hubristic One-Eyed Giant Helm Description & Stats
To a cyclops, they are the triumphant hero to every story. The gods need them, not vice versa.
Where To Find The Cyclops Armor Set Helmet (Hubristic One-Eyed Giant Helm)
The Immortals Fenyx Rising Cyclops Armor Set Helmet or the Hubristic One-Eyed Giant Helm is on top of the small island you can see on my map below.
To get it, obviously, you'll have to climb all the way up, which is not an easy task, but it's totally doable. So this is your first task.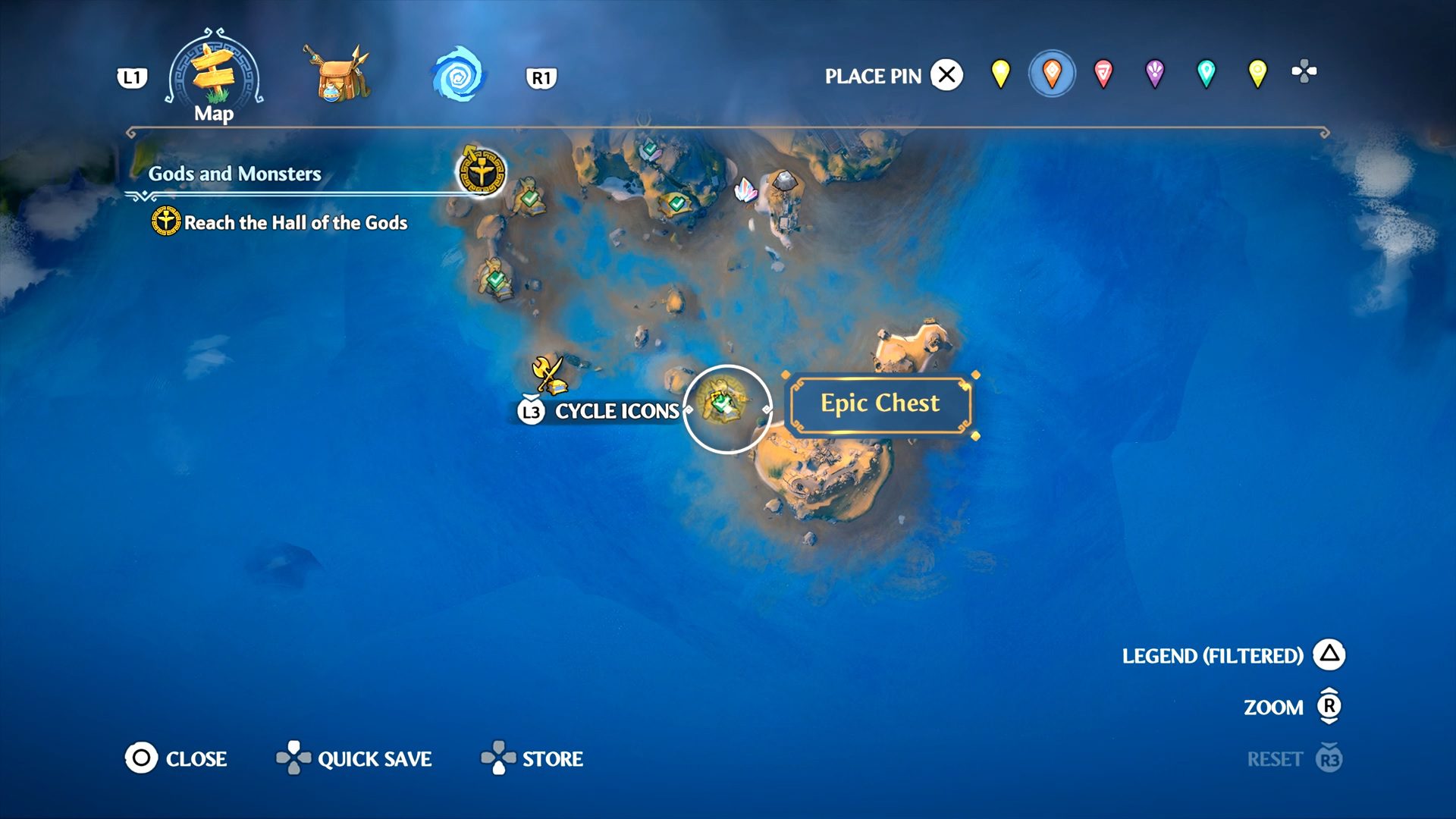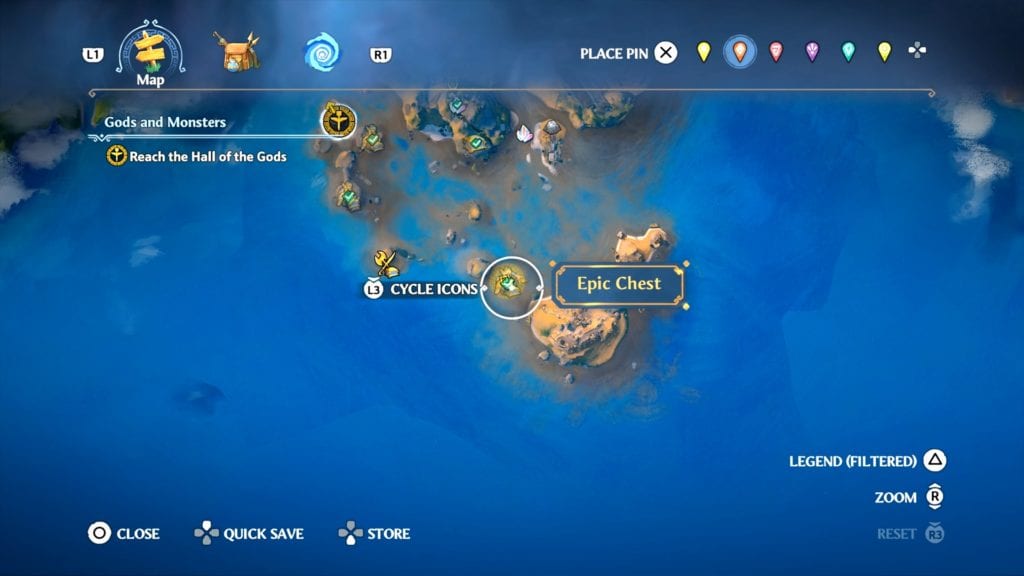 How To Open The Clashing Rocks Shipwreck Chest
After you get to the top of the island, look around, and you'll see the chest inside a shipwreck, although it's quite unclear how the ship got there.
Additionally, in the opening, you'll see a plate just like the one below.
The idea here is really easy. Place an object on the plaque to open the chest in the shipwreck.
In order to do that, go around the main wreck, and look for another one on the lower level.
In my screenshot, you can see the said shipwreck, although I already got the crate.
So using the Herackle's Strength, carry the crate inside this wreck and place it on the plate.
And that's all you have to do. Now, open the chest, and inside you'll find an awesome helmet.
That's how you get the Immortals Fenyx Rising Hubristic One-Eyed Giant Helm by opening the Clashing Rocks shipwreck epic chest.