Ratchet & Clank Rift Apart Ardolis Spybot is one of the collectibles you have to find in the video game developed by Insomniac Games for PlayStation 5; when you reach the eighth planet.
Ratchet & Clank Rift Apart Planet Ardolis includes one Ryno Spybot that must be acquired, and it is a bit trickier to get.
Therefore, below we'll go over the Ryno Spybot collectible on Ardolis in case you need help discovering it.
Ratchet & Clank Rift Apart Ardolis Spybot Location
Before we move forward, another quick reminder that the guide covers only the Ryno Spybot, but if you need additional help with the rest of the collectibles, you can find them here:
How To Get The Ardolis Ryno Spybot Collectible
To make this short guide easier to follow, let's start with the collectible's location.
As you can observe on the map below, this collectible's icon is found on the northeastern island near a teleporter and a speetle nest.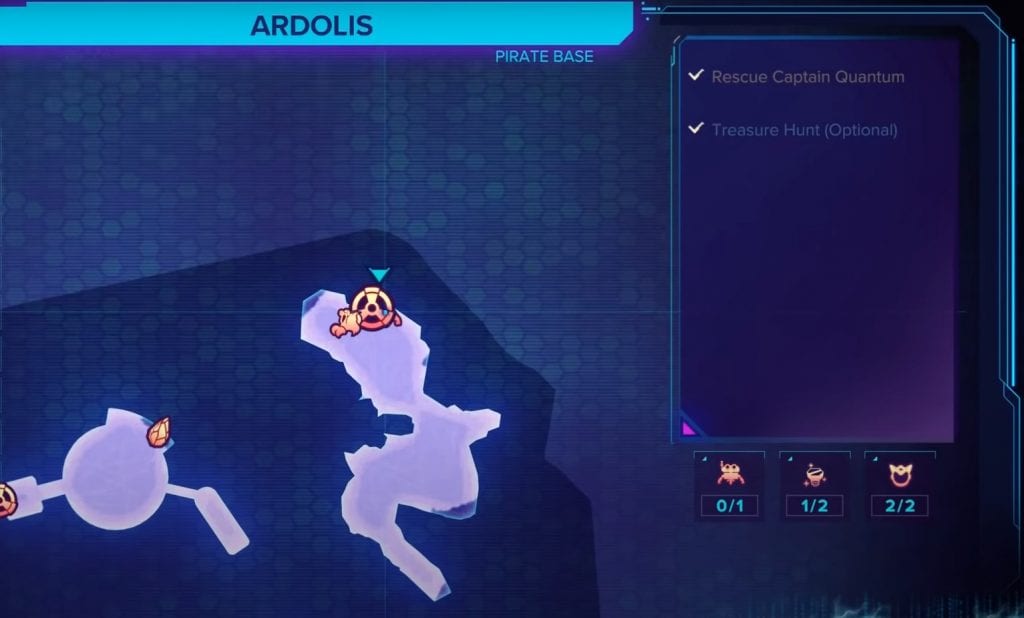 To get it, however, first, you'll have to complete all main quests or main objectives on Ardolis.
Once you do that, the game automatically takes you back to your ship.
While facing the vendor on the central island, turn right and then left to spot a grappling point.
Use it to get to the next ship, then turn left and hop on the platform that takes you to an upper level. It's next to the ship's mast.
Go up, then use the next two grappling points to reach another ship.
Now, it is imperative to notice the beach on the right side because that's where you need to go next.
So, basically, you'll have to start running at full speed using your hoverboots and jump off the ship.
While in the air, jump again and try to land on the broken bridge below.
At this point, you should be on Undertow Beach.
From here, all you have to do is to go around the central area, then head left. At the end of the beach, you'll see the Spybot near the teleporter mentioned above.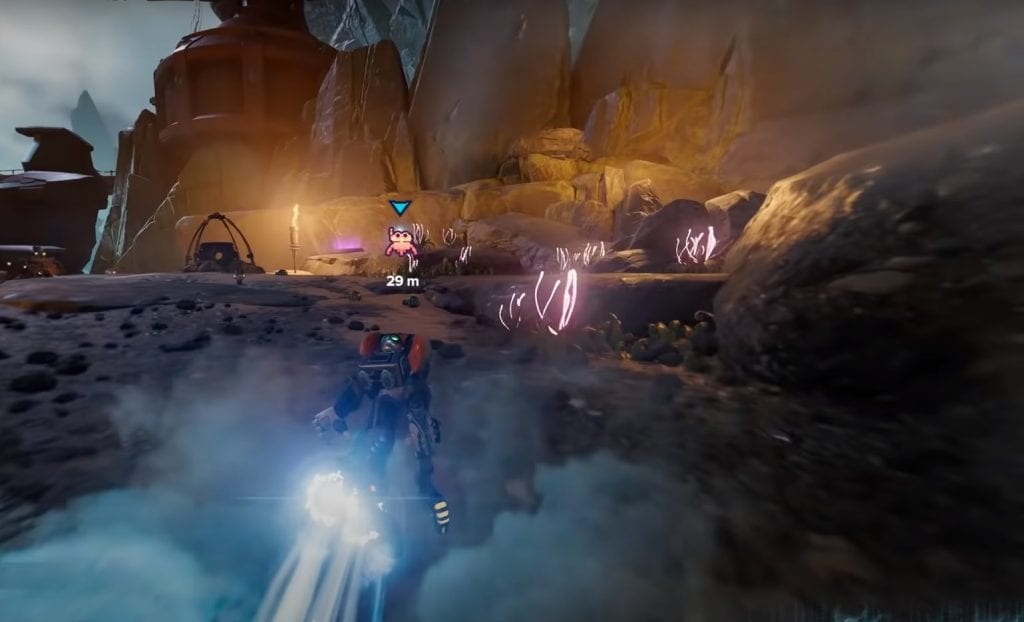 Awesome job! You just found the ninth Ratchet and Clank Rift Apart Ryno Spybot, but the last one is on Planet Viceron, so let's go get it.