Ratchet & Clank Rift Apart Cordelion Spybot is one of the collectibles you have to find in the video game developed by Insomniac Games for PlayStation 5; when you travel to the seventh planet.
Ratchet & Clank Rift Apart Planet Cordelion includes one Ryno Spybot that must be acquired, and honestly, it's quite accessible.
Nevertheless, below we'll go over the Ryno Spybot collectible on Cordelion, just in case you need help discovering it.
Ratchet & Clank Rift Apart Cordelion Spybot Location
Before we move forward, another quick reminder that the guide covers only the Ryno Spybot, but if you need additional help with the rest of the collectibles, you can find them here:
How To Get The Cordelion Ryno Spybot Collectible
In order to make this short guide easier to follow, let's start with the collectible's location.
As you can see on the map below, this collectible's icon is found inside the forge.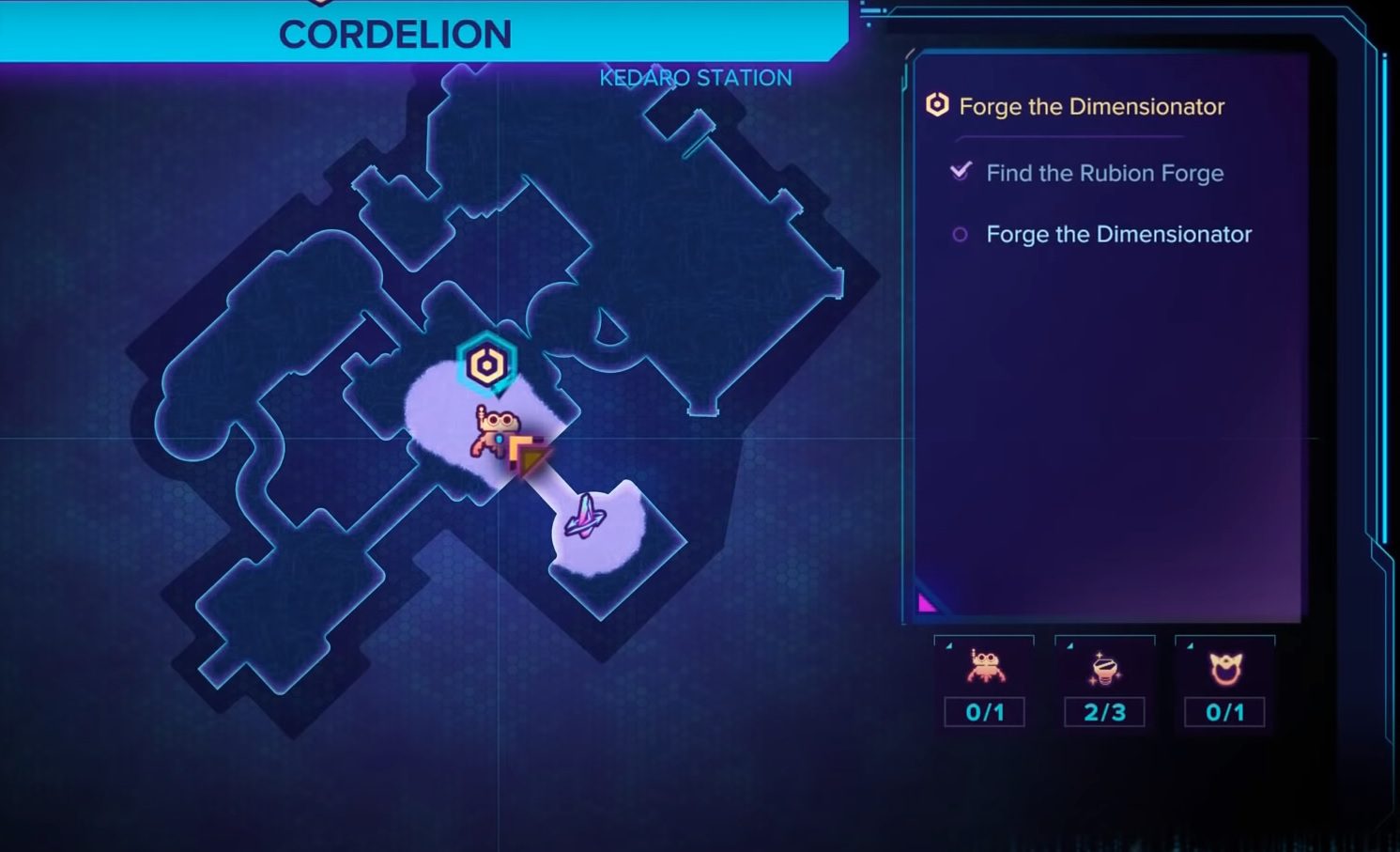 To get it, first, you'll have to follow the story or the main quest if you want; until you are asked to forge the Dimensionator.
This goal requires your presence in the forge on the map above.
When you get here, turn around, and above the main door (southeast on the map), you'll see a yellow rift (pictured).
Simply pull yourself up by jumping and pressing L1, and you'll reach a platform where this collectible is waiting for you.
And that's it, friends. You just found the eighth Ratchet and Clank Rift Apart Ryno Spybot, but the next one is on Planet Ardolis.