Ratchet & Clank Rift Apart Torren IV Gold Bolts are among the collectibles you have to find in the video game developed by Insomniac Games for PlayStation 5 when you reach the sixth planet.
There is a total of 2 Ratchet & Clank Rift Apart Gold Bolts that must be acquired while exploring Torren 4.
As such, below I'll tell you everything you need to know about the Gold Bolts collectibles locations on Planet Torren IV and how to get them; because even though these appear on your map, some can be quite challenging to collect.
Ratchet & Clank Rift Apart Torren IV Gold Bolts Locations
Before we move forward, a small reminder that the guide covers only the Gold Bolts on Planet 6: Torren IV, but if you need additional help with the rest of the collectibles, you can find them here:
How To Get The First Gold Bolt On Torren IV
The first Ratchet & Clank Rift Apart Torren IV Gold Bolt is in the starting area (pictured below), and it's quite easy to find.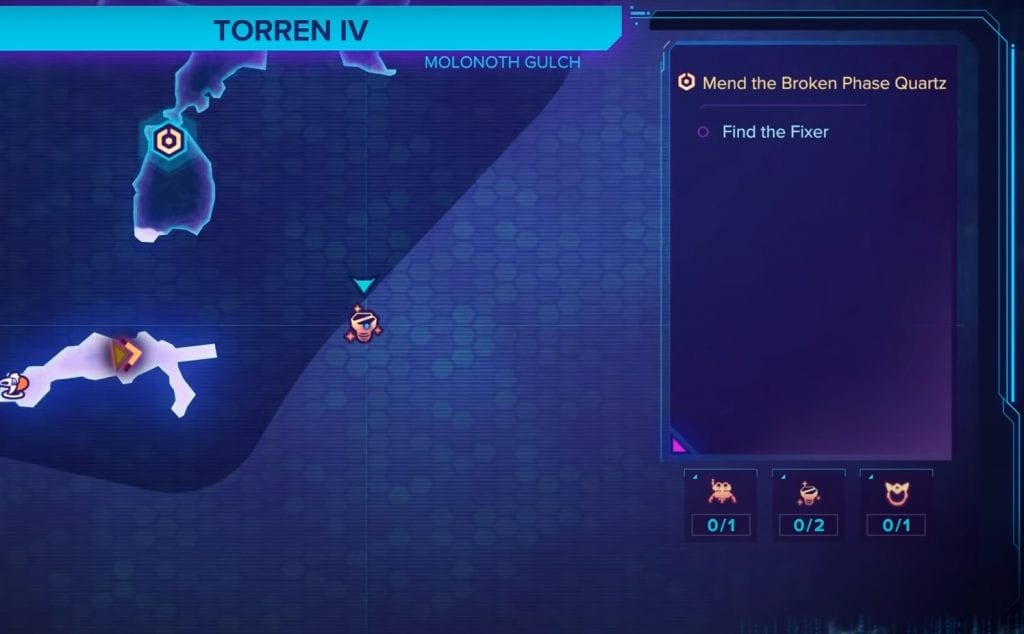 When you start your journey on Torren 4, you'll be able to spot the Gold Bolt behind a broken bridge.
You can't jump over the gap, so while facing the Gold Bolt, turn right to spot a tunnel in the mountain.
Follow the tunnel, and you'll eventually start a short running sequence.
Finish it (there is also a grappling point at the end), and you'll land on the Gold Bolt.
How To Get The Second Torren 4 Golden Bolt
The second Torren IV Gold Bolt is a bit trickier, and as you can see on my map, is found on the western side of the planet.
To collect this bolt, you'll have to progress through the story; up to the point where you'll need to complete a rail grind.
This can't be missed, as you can imagine; however, during this rail grind, pay close attention to the yellow rift on the left side of the rail.
You can see it below, and you'll need to grapple and go through this specific rift because you'll move to another rail, collecting the bolt in the process.
And that's about it. You just found all Ratchet and Clank Rift Apart Gold Bolts on Planet Torren IV. Ready to collect those on Cordelion next?