Ratchet & Clank Rift Apart Torren IV CraiggerBear counts as one of the collectibles you have to find in the video game developed by Insomniac Games for PlayStation 5; when you travel to the sixth planet.
Ratchet & Clank Rift Apart Planet Torren IV includes one CraiggerBear that must be obtained; however, it is one of the hardest collectibles on this planet since it doesn't get marked on your map.
As such, in the following guide, we'll cover the CraiggerBear collectible on Torren 4, so you can find it as fast as possible.
This CraiggerBear doesn't require a specific tool, gadget, or skill, and even if you miss it, you can return and collect it after you beat the game's story.
Ratchet & Clank Rift Apart Torren IV CraiggerBear Location
As with all previous guides, before we move forward, don't forget that below we'll cover only the CraiggerBear on Torren IV; but, if you need additional help with the rest of the collectibles, you can find them here:
Where To Find The Torren 4 Craigger Bear
The Torren 4 CraiggerBear collectible is found as soon as you reach this specific planet.
Its location is, as you can see on the map below, close to the vendor in southern Molonoth Gulch.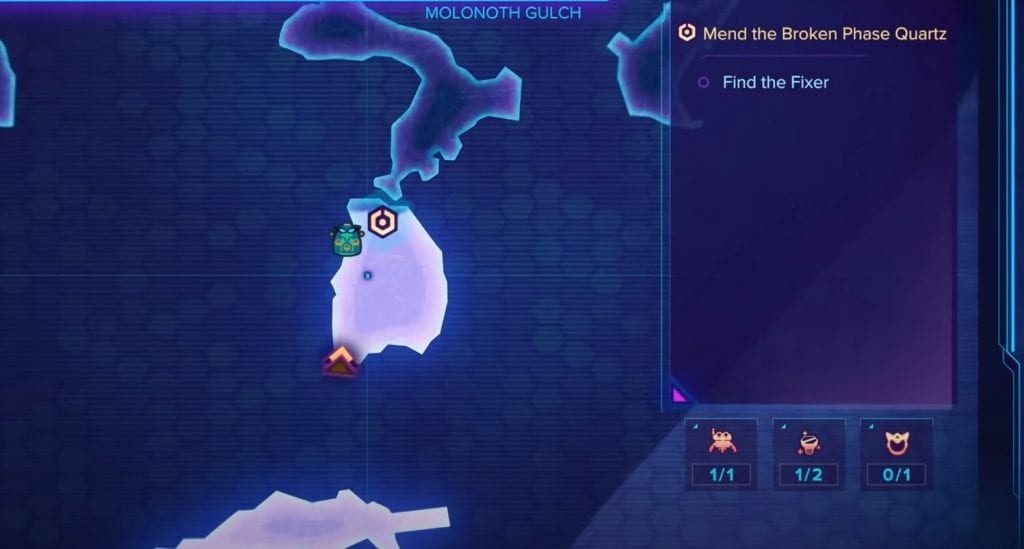 To get it, first, you'll need to reach Torren 4; then, you'll have to advance through the story until you get to jump across a gap using a swing rope.
Again, this is early on this planet.
Then, nearby you'll see a weapon vendor.
Across the street, several steps in front of the vendor, and on the right side, you'll see a market stand with a lot of TVs.
Look closer to spot the fluffy bear on the left side of the counter. In front of the two TVs.
In the screenshot above, you can see the weapon vendor, the market stand, and the collectible.
And that's it. You just found the Ratchet and Clank Rift Apart Torren IV CraiggerBear, so let's go get the one on Planet Cordelion next.