Ratchet & Clank Rift Apart Sargasso Spybot also counts as a collectible you have to find in the video game developed by Insomniac Games for PlayStation 5; when you get to the second planet.
Ratchet & Clank Rift Apart Planet Sargasso includes one Ryno Spybot that must be acquired; however, it is a bit tricky to get, especially early in the game.
As such, below, we'll go over the Ryno Spybot collectible on Sargasso, so you can get it as fast as possible.
Ratchet & Clank Rift Apart Sargasso Spybot Location
Before we move forward, keep in mind that the guide covers only the Ryno Spybot on Sargasso; but if you need additional help with the rest of the collectibles, you can find them here:
How To Get The Sargasso Ryno Spybot
To make the whole guide easier to follow, let's start with the collectible's location.
This specific Spybot comes as a reward for a rather lengthy quest. The said quest is named Help Trudi, and you can trigger it at the location on the map below.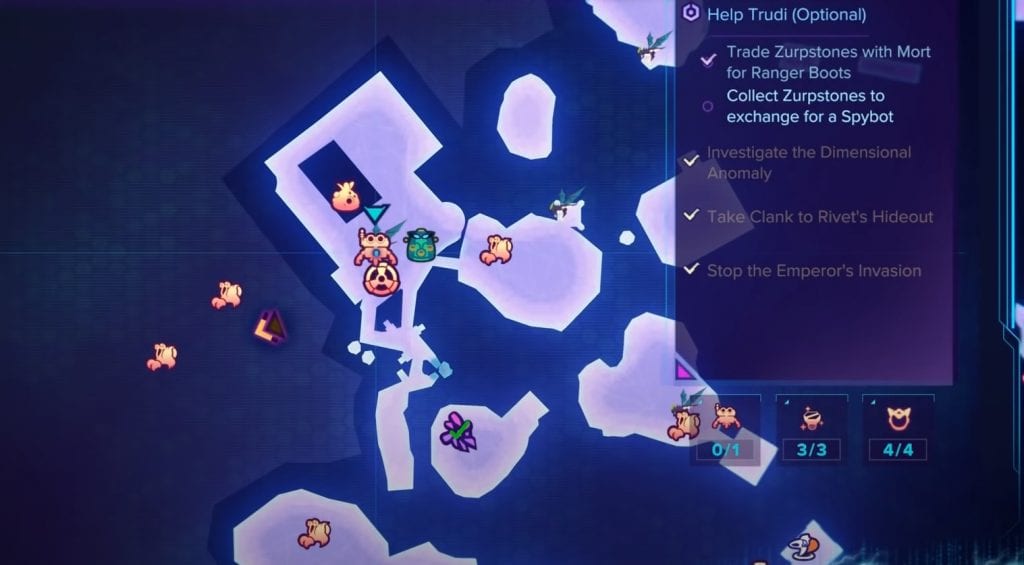 The problem is that you won't be able to access this quest during your first visit to Planet Sargasso.
Therefore, keep following the story and complete Sargasso, then focus on the main quest to also finish the third planet named Scarstu Debris Field.
Once you do that, use your ship and return to Sargasso to start the said side-quest.
Now, to get the Sargasso Ryno Spybot, you'll need to find 60 Zurpstones, but some of them require a special ability.
So, start with the Zurpstones on the ground, and after you get 45, while flying on Trudi, shoot the remaining ones.
All Ratchet & Clank Rift Apart Zurpstones should be marked on your map.
If by any chance you collect all those that are marked and you're still missing some Zurpstones, look for them west of the area where you start the quest.
This is a common problem encountered by many players.
Once you get all 60 Zurpstones, head back to Mort and trade them for the Spybot.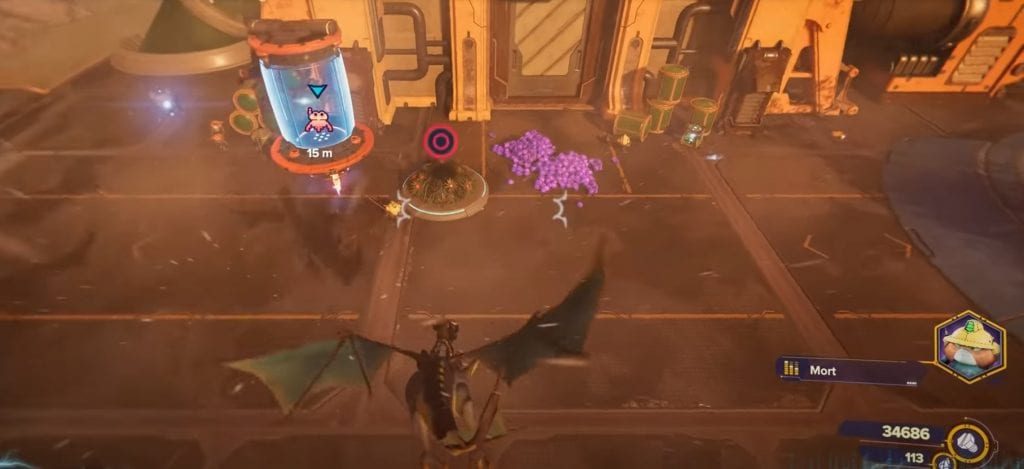 And that's it, friends. You just found the Ratchet and Clank Rift Apart Sargasso Ryno Spybot, so now let's deal with those on Scarstu Debris Field.