The Ratchet & Clank Rift Apart Corson V Armour Set Part counts as a collectible you have to find in the video game developed by Insomniac Games for PlayStation 5.
Ratchet & Clank Rift Apart Corson 5 includes only one Armour Piece that must be acquired; however, later in the game, you'll have to find more than one as you explore other planets.
Therefore, below we'll go over the only Armor collectible on Corson V, so you can get it as fast as possible.
This Armour Piece doesn't require a specific tool or gadget, and even if you miss it, you can return to Corson V and collect it after you beat the game.
Ratchet & Clank Rift Apart Corson V Armour Location
As usual, before we move forward, keep in mind that the guide covers only the Armour on Corson V; but if you need additional help with the rest of the collectibles, check their corresponding guides here:
Last but not least, for the Robot Disguise Set, make sure you visit these locations.
How To Get The Corson V Armour (Robot Disguise Helmet)
Similar to most Armor Parts in Ratchet & Clank Rift Apart, the one you have to find on Corson 5 is inside a Pocket Dimension.
Specifically, the one on the eastern side of the market area, as you can see below.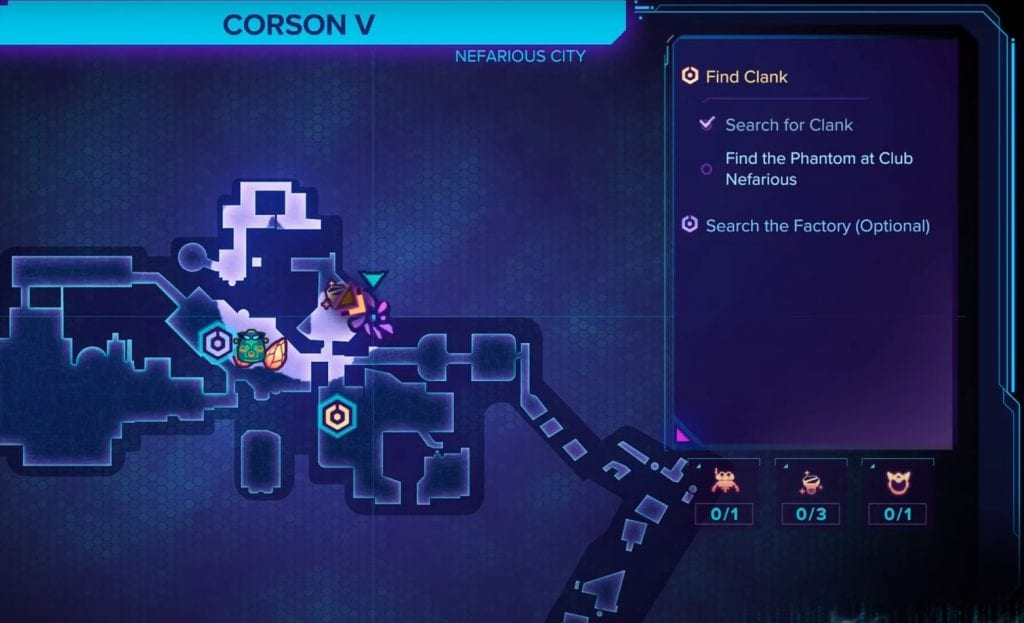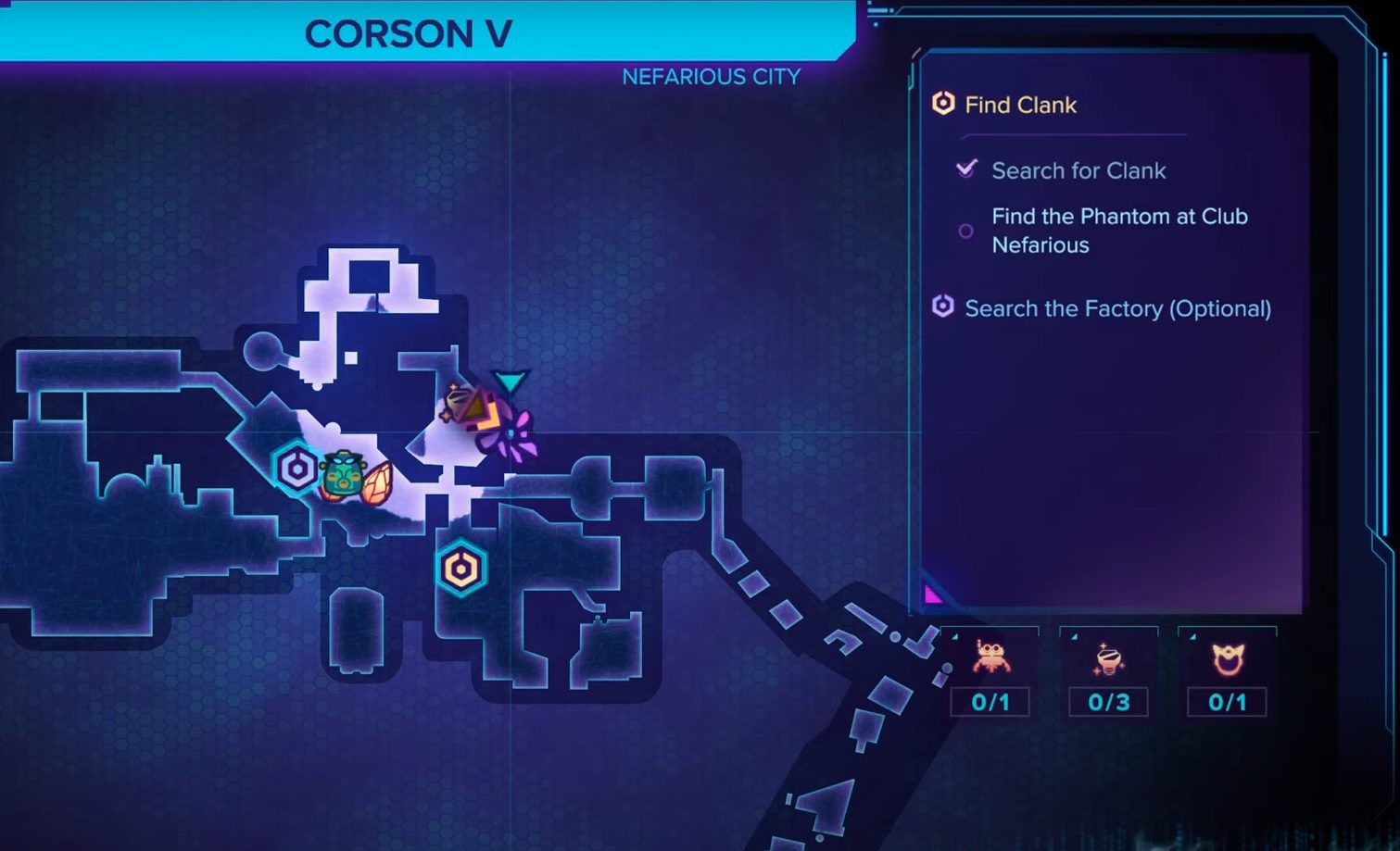 It goes without saying that in order to get the Ratchet & Clank Rift Apart Robot Disguise Helmet, you'll have to complete the small challenge in this Pocket Dimension.
Basically, what you need to do is to reach the end of the area.
So, once inside, head left, and you'll notice a large floating robot.
Your goal is to bounce from one platform to another without falling.
Start from the first platform on the left side; then bounce on the robot's hand, then time your next jump to reach its foot.
Now, bounce on the red platform, then keep heading towards the next one, which has an enemy on it.
From the second platform, bounce on the green floating Quark mascot. While in the air, dispatch the enemies that spawn on the platforms nearby.
There are three red platforms in front of you. From here, you can actually spot the Armor Piece.
As you can see below, it's sitting next to a radar dish on the rock just ahead, waiting for you.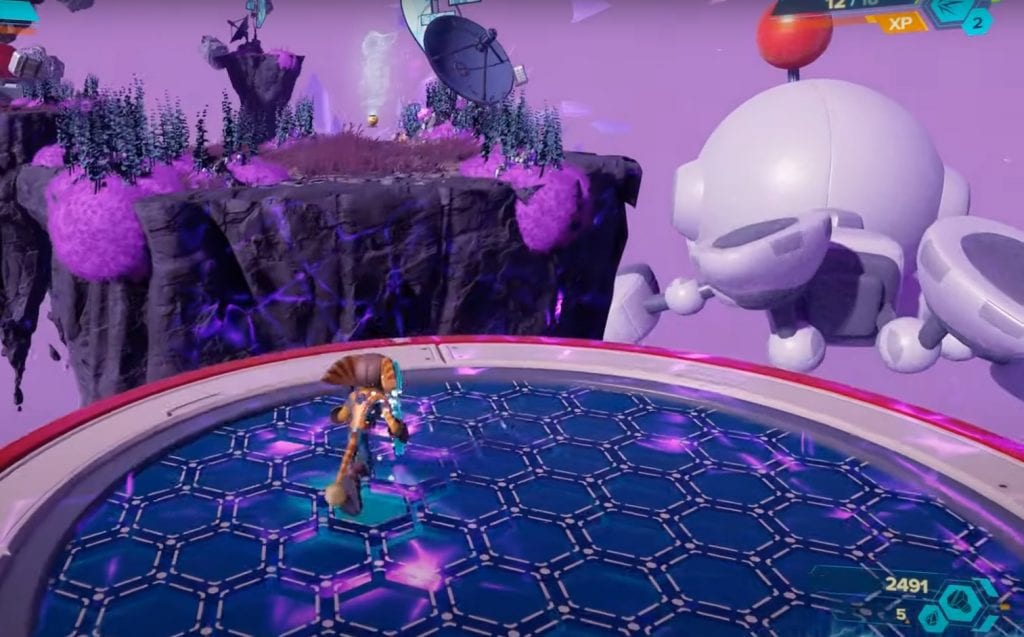 And that's about it, friends. You just found all Ratchet and Clank Rift Apart Corson V Armour Piece, but on Planet Sargasso, you'll have to find 4.