At the end of the Return 3: Local Girl chapter in Alan Wake 2, the flooding recedes, and the entire Watery region becomes accessible for exploration. One of the significant areas that were previously submerged is the Ranger Cabin, located in the northwest corner of the map.
When you're searching around the Ranger Cabin, you'll stumble upon some supplies. But the one you should be looking for is the Nursery Rhyme tucked away behind the cabin, as shown on the map below. Let me show you how to solve this puzzle.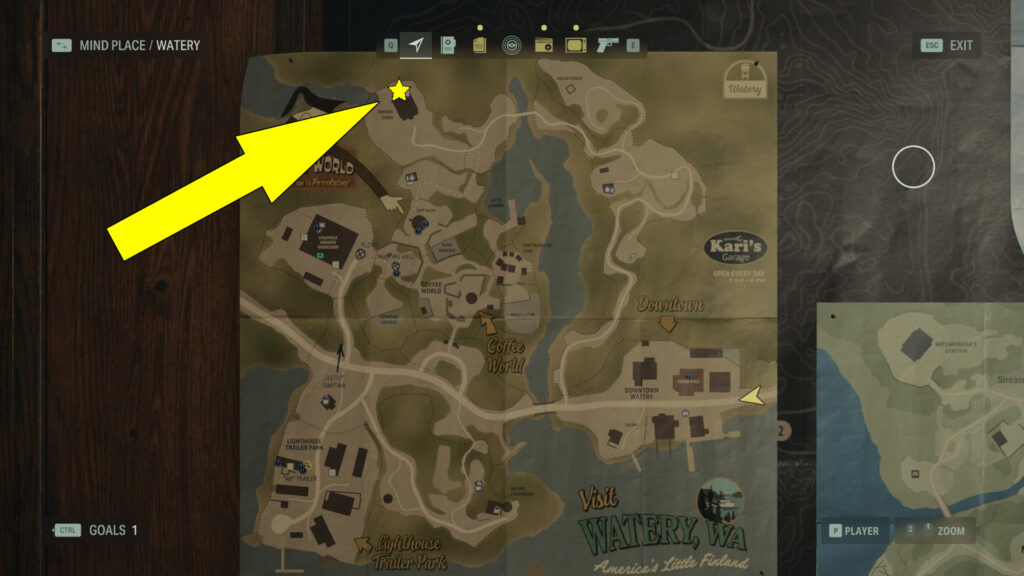 How To Solve the Ranger Cabin Nursery Rhyme Puzzle
When interacting with the Nursery Rhyme scene behind the Ranger Cabin, you'll come across the following riddle:
"A young Woman eager and
smart
Ventured into the woods,
the beasts' lair
The King of the Forest stole
her heart
And together they now live,
without a care."
In order to solve this puzzle, you must find and collect two dolls: the Maiden Doll and the Bear Doll. Fortunately, you can find the Maiden Doll, as well as the Monster Doll, upstairs on the dresser in the bedroom of the Cabin Ranger. As for the Bear Doll, you'll need to make your way to the Trailer Park Nursery Rhyme and check by the sink of the Fish Clean workshed.
Once you've got both dolls in your inventory, head back to the rhyme scene. Place the Maiden Doll on the tree to symbolize the "Woman in the woods," and place the Bear Doll on the heart to represent the "The King of the Forest that stole her heart".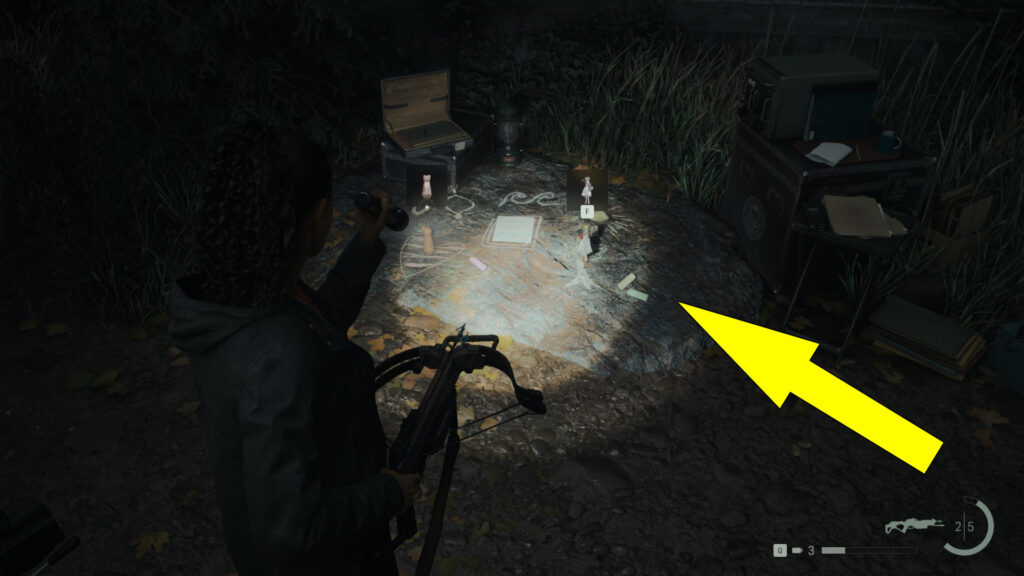 After you've successfully cracked the puzzle, simply follow the black trail that leads you straight to the bed upstairs in the Ranger Cabin. There, you'll discover the FBC Charm, which increases the damage you deal prior to enemies noticing you.