After completing the Overlap Ritual at the nearby Kalevala Knights Workshop and defeating the two bosses during the Return 3: Local Girl chapter in Alan Wake 2, the flooding will disappear. All areas previously inaccessible due to water are now open, including the southern part of the Lighthouse Trailer Park.
As you explore the recently unlocked area, you may stumble upon a Cultist Stash hidden under a wooden carport on the west side of Trailer Park. It can be found to the south of Saga's Trailer, which is easily visible on the in-game map.
Where to Find the Trailer Park Cult Stash Key in Alan Wake 2
Luckily, you won't have to go far to get the key. Just look towards the fencing to the west (right) of the Cult Stash. You'll see a board leaning against a blue container next to the fence. Walk up the board so you can see on top of the electric meter attached to the nearby post.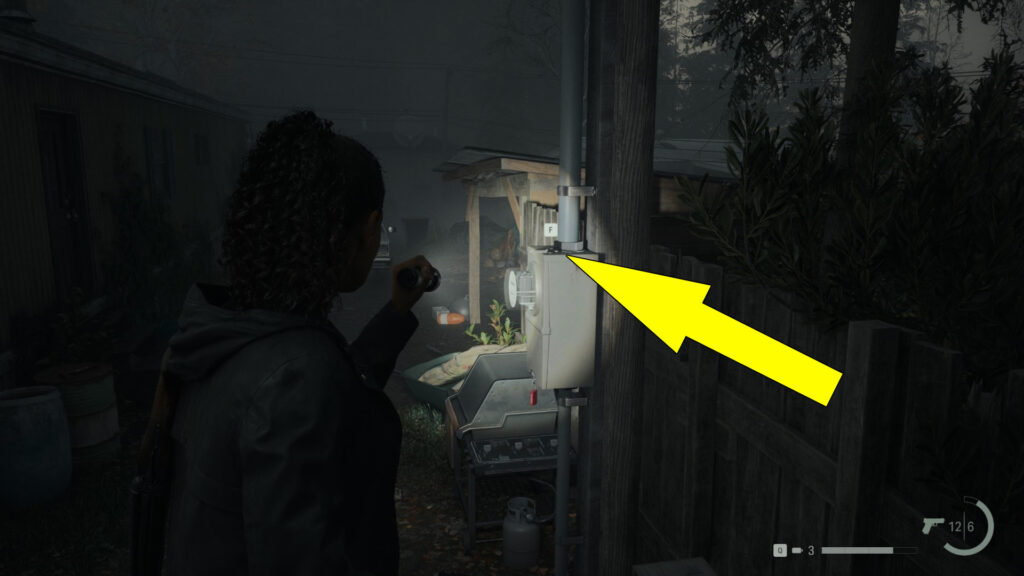 And there it is, the Trailer Park Stash Key waiting for you to claim it. Once you have it, make your way back to the Stash. Inside, you will discover a variety of useful items, such as a Flare, a Propane Tank, and a Trauma Pad. The most important one out of all is the Trauma Pad, especially on harder difficulties when keeping Saga alive is a challenge.
If you're curious about how I've figured out the location of the Trailer Park Stash Key, I'd suggest taking a look at the computer inside the nearby trailer, right next to the Stash. You'll find a bunch of emails on that computer, and one of them mentions that the keys have been relocated to a spot where they won't washed away by flooding. This implies that the key is situated in a high place, and that's indeed confirmed, as we've seen already.
Before leaving this place, make sure to solve the Trailer Park Nursery Rhyme that's located on the nearby docks. It will reward you with the Coffee World Token Charm, which allows Saga to find more and better resources from cult stashes or supply boxes.