Sniper Elite 5 Atlantic Wall Workbenches are a utility that also serves as a collectible, enabling you to experiment with your loadout throughout all eight maps.
Workbenches are commonly found in resistance safehouses with a white logo or Nazi armories, depending on the map or mission.
Throughout the following guide, I'll show you where to find all three Atlantic Wall Workbenches in Sniper Elite 5.
Where To Find The Atlantic Wall Workbenches In Sniper Elite 5
Finding Workbenches in The Atlantic Wall mission will get you access to new gear and equipment that you can use in future missions.
The Atlantic Wall Mission has three Workbenches scattered over the map.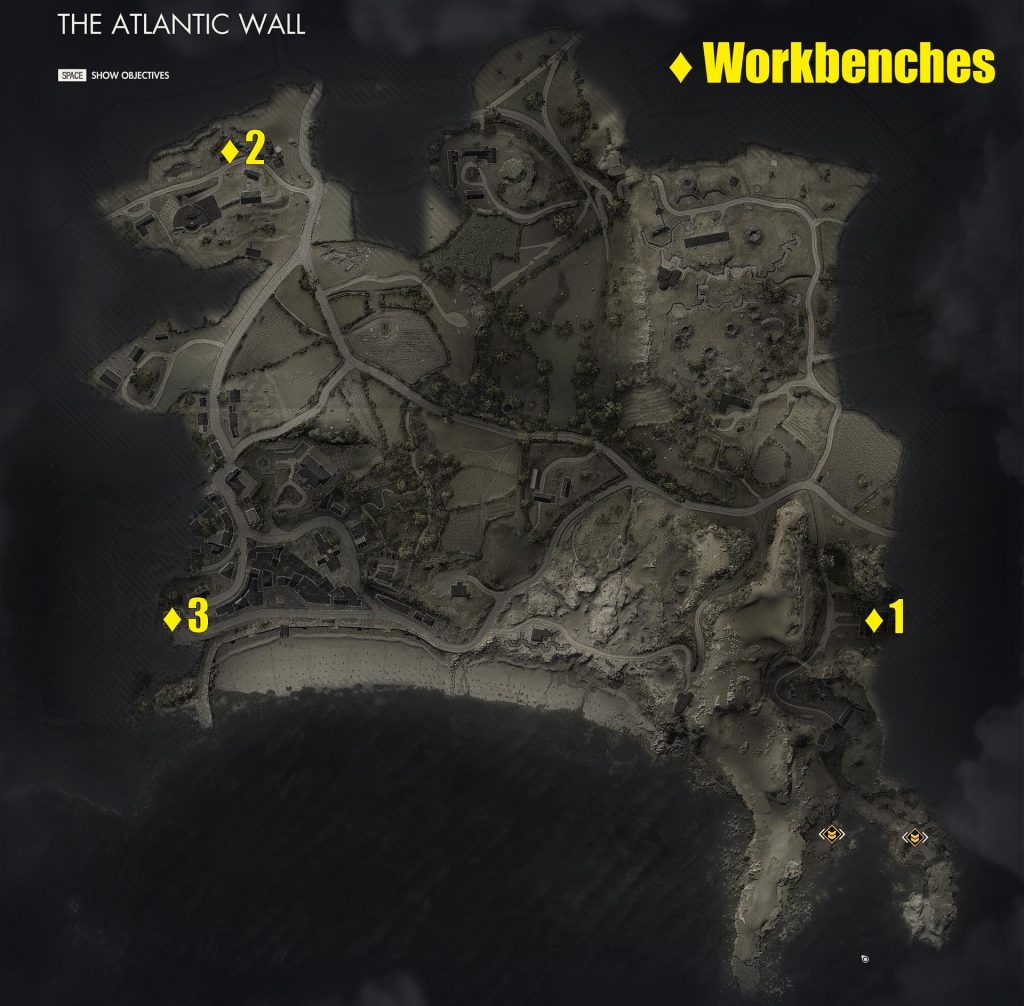 Here's how to discover all Atlantic Wall Workbenches collectibles in Rebellion's video game in the same order as seen on the map above.
Workbench #1 – Rifle
After encountering Blue Viper, the Interrogation Block starting location is immediately unlocked.
After the cutscene, walk upstairs and pick the lock or use the bolt cutters to access the chamber with a soldier.
The first Atlantic Wall Workbench is part of the main questline and can be found on the left side of the room, right under the Nazi Flag.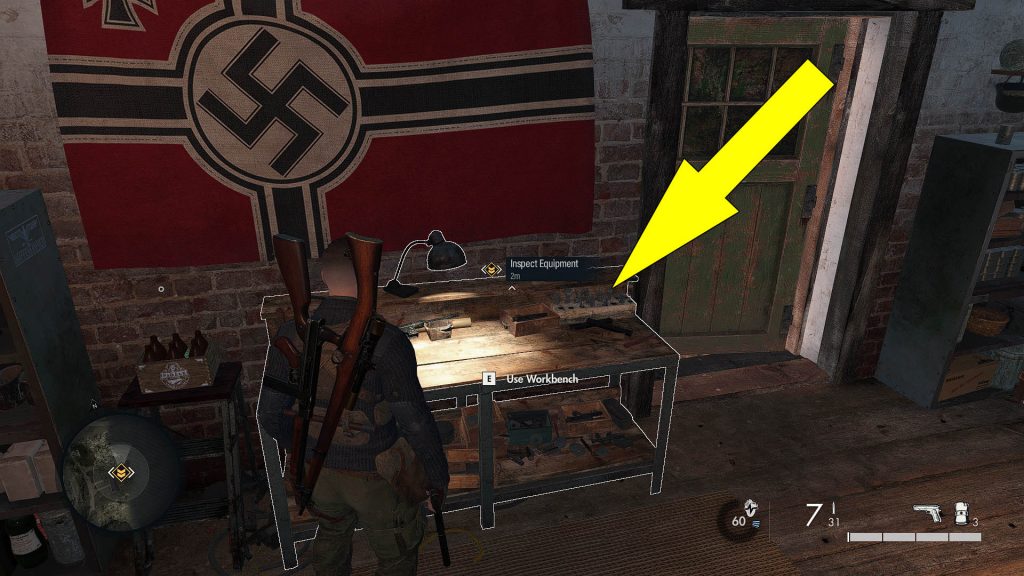 Workbench #2 – Pistol
This Atlantic Wall Workbench can be found in the Armory, located on the northern side of the Gun Battery compound.
The Armory is the locked green building with the two trucks parked outside.
The Armory Key can be found on the officer nearby, and the Workbench is in the back of the room as you get inside.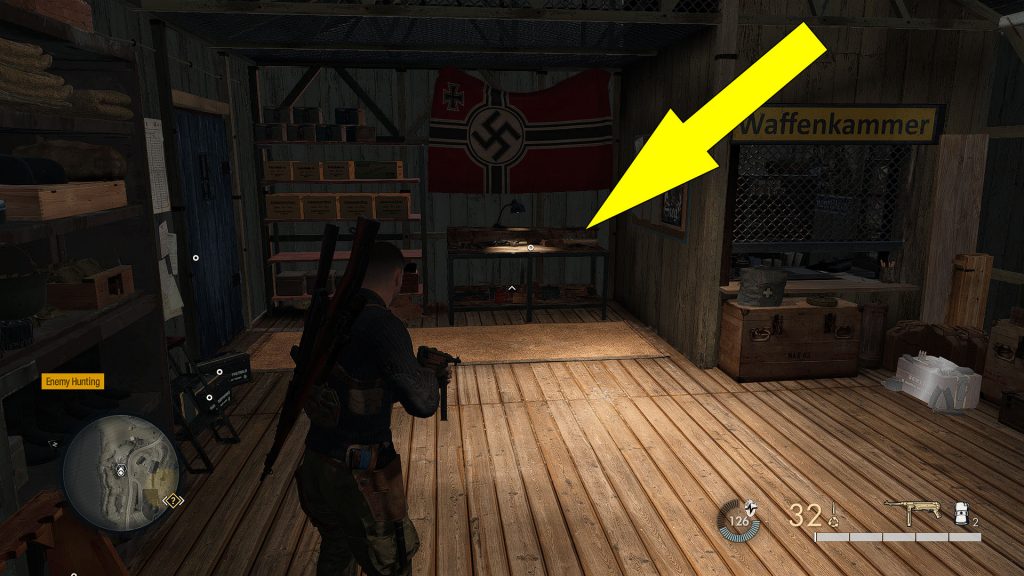 There is also a safe in the Armory that you can crack and open to collect a Classified Document.
Workbench #3 – SMG
The final Atlantic Wall Workbench collectible in Sniper Elite 5 can be found during the main questline while trying to find Marcel and his intel.
The Workbench is in the Resistance Safehouse attic, across from Marcel and under the French Resistance Flag.
To reach the attic, you will need to climb the vines in front of the house and get through the window.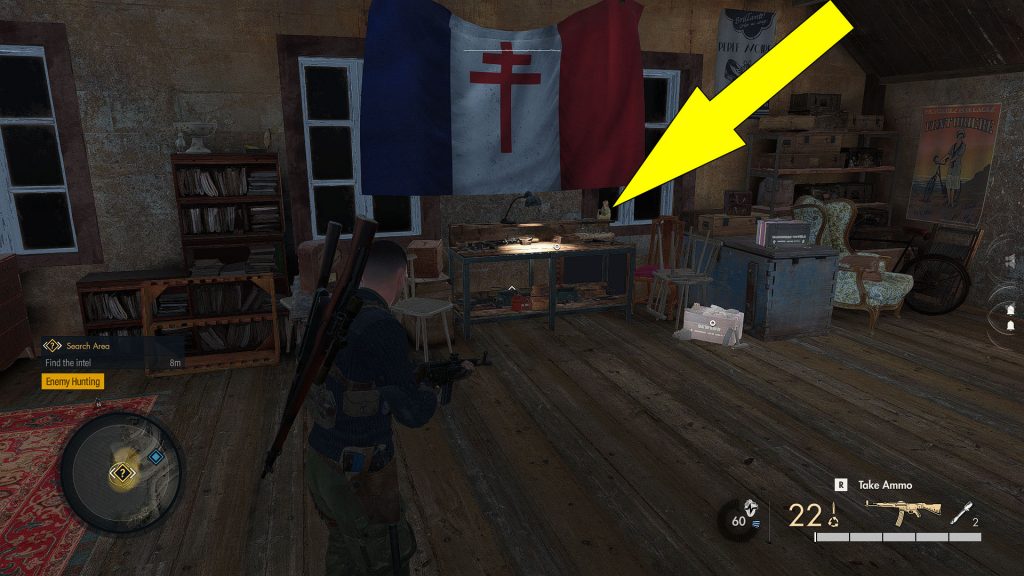 Did you find all Atlantic Wall Workbenches locations in Sniper Elite 5? Let us know in the comments section below.