Sniper Elite 5: All Hidden Items Locations In Mission 6 Libération
Sniper Elite 5 Libération Hidden Items are less challenging to find in comparison with the previous missions, mainly because the map is smaller, with fewer buildings and places to explore in the video game developed by Rebellion.
These Hidden Items are mandatory to collect if you want to achieve the Souvenir Hunter Trophy and a three-star rating on the mission.
In that case, in the following Sniper Elite 5 guide, we will show you all Libération Hidden Items locations and how to discover them.
Where To Find The Libération Hidden Items In Sniper Elite 5
Libération Hidden Items can be found on a nazi soldier, in a resistance safe house, and inside a ruined building near the extraction point.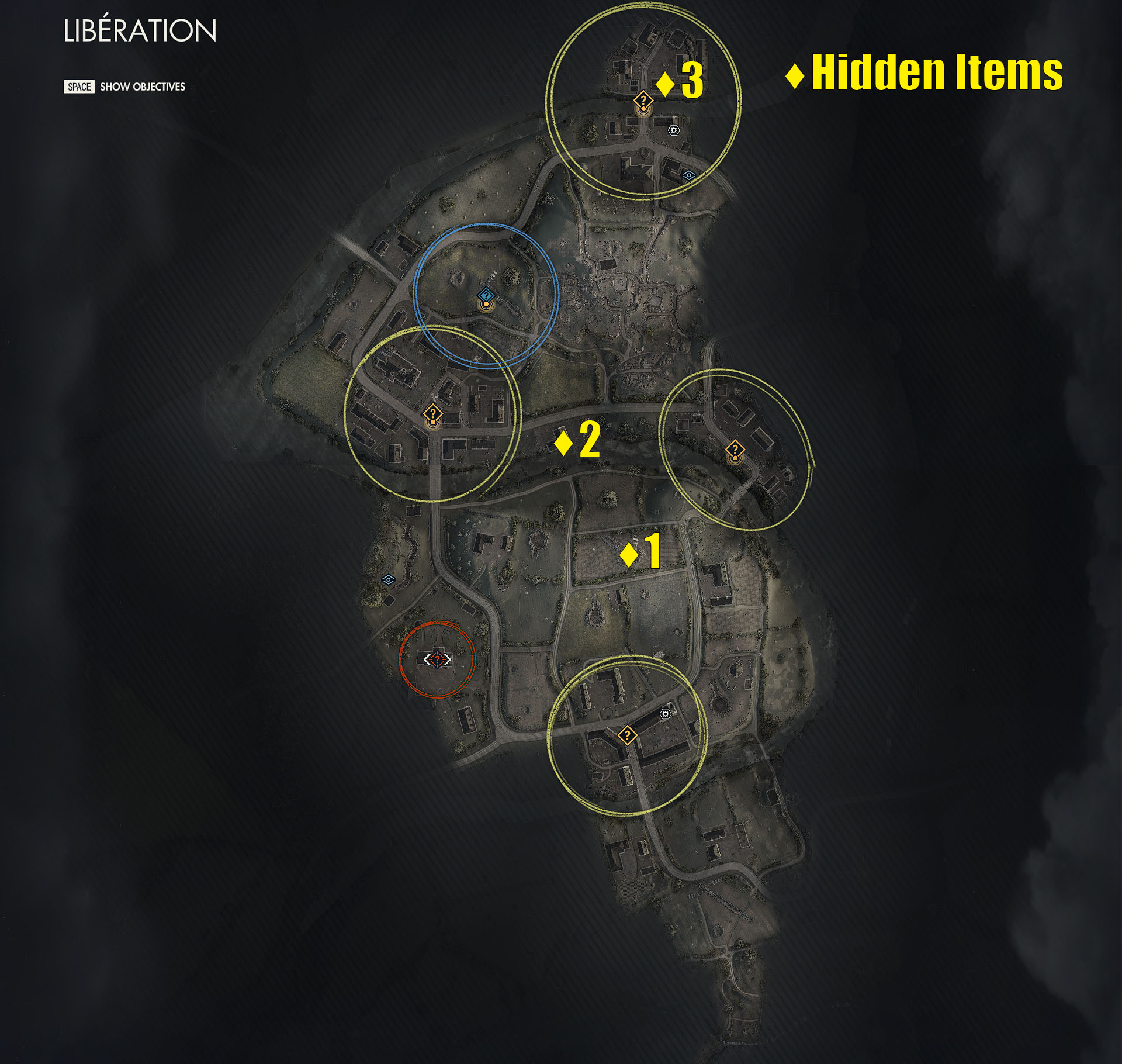 So, we will go over all Libération Hidden Items locations and show you where you can find them, following the same order as on the map above.
Hidden Item #1 – Lucky Rabbit's Foot
Start Mission 6: Libération in the Forest Glider Crash location and complete the primary objective by neutralizing German defenses in the Southern Town.
Keep going north into the Central Field to find another Glider Crash Site behind the AA Gun and the wall of bushes.
There are two nazi soldiers around the crashed glider, the bald one holding the first Libération Hidden Item in Sniper Elite 5.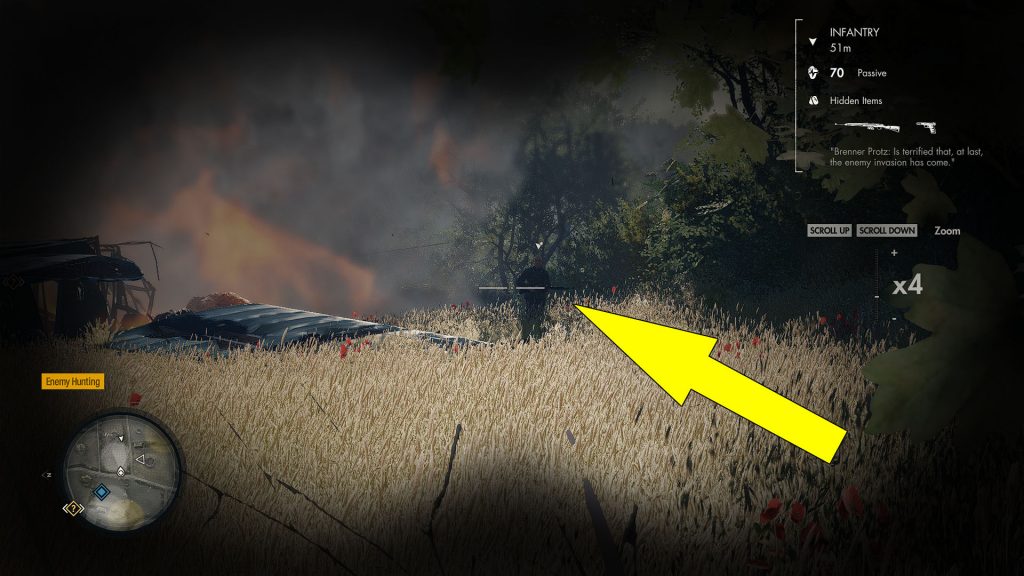 Hidden Item #2 – Stolen Medals
From the Glider Crash Site, keep going north, and cross the river on the wooden bridge to find the Watermill.
Head inside through the opened blue door, and dismantle the wooden planks covering the entrance to the basement.
Climb down the ladder to find one of the Libération Workbenches and the second Hidden Item collectible in Mission 6: Libération on the table in the center of the room.
Hidden Item #3 – Engraved Lighter
The final Libération Hidden Item can be found in the Northern Town, near the extraction point, once you complete all primary objectives.
Complete the primary objective on the Western Bridge by defusing the bridge explosives and head north through the German Tranches to reach Northern Town.
Detonate the explosives to destroy the barricade on the bridge to cross over, head inside the first building on the right, and use the two Panzerfausts located on the top floor on the bed and the desk to destroy the Tiger Tank.
In the next room of the same building, on top of the drawer with the case on it by the bed, you will find the final Libération Hidden Item in Sniper Elite 5.
Did you find all Libération Hidden Items in Sniper Elite 5? If you have any questions, drop them in the comments section below.