Sniper Elite 5 War Factory Workbenches are way easier to find than the Spy Academy Workbenches we previously covered, but still require a bit of exploring to find and reach them.
Workbenches are really important to find because not only do they complete your collectible collection, but they also give you access to more customization options for your loadout that you can use in your next missions.
So, in the following guide, we will show you the locations of all War Factory Workbenches in the latest video game developed by Rebellion and where to look for them.
Where To Find The War Factory Workbenches In Sniper Elite 5
War Factory Workbenches can be found behind locked doors that need to be picked up, unlocked using a key, or blown up across the whole map.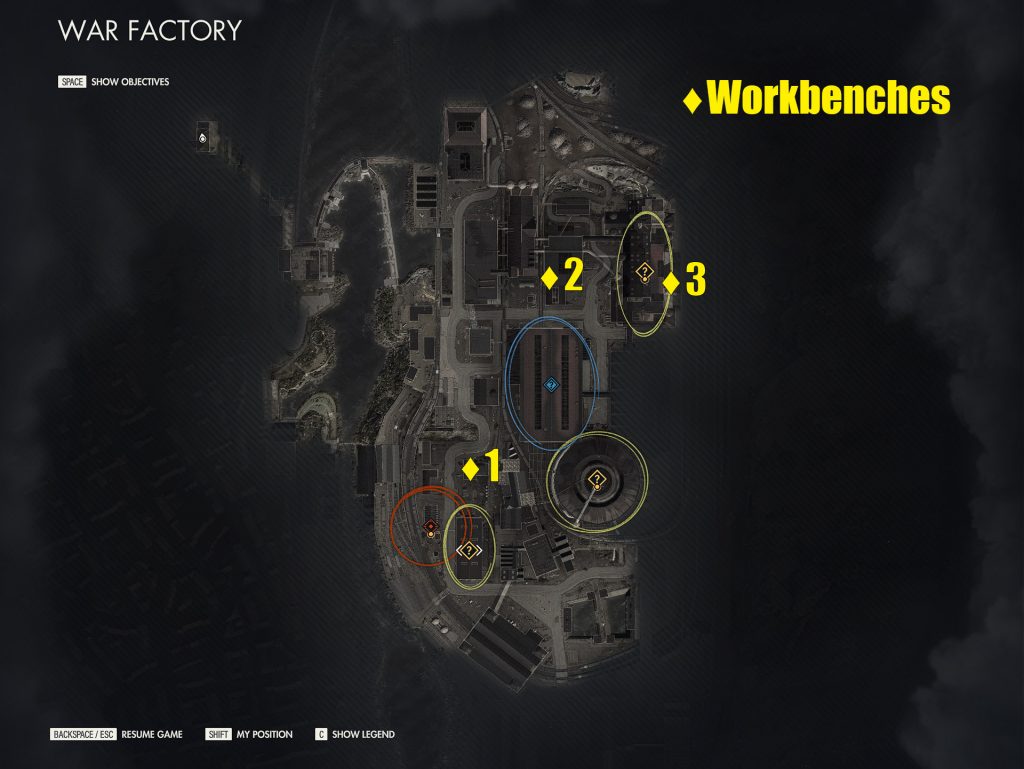 So, following the same order as on the map above, we will go over all War Factory Workbenches locations and how to get to them.
Workbench #1 – SMG
After starting the War Factory Mission, head down the two zip lines to the south and reach the small train depot.
Follow the rails south and turn left, where you have to kill Matthaus Ehrlich using a rat bomb.
Look for a small white and brick building north of the warehouse where you have to look for the Kraken Shipping manifest during the main objective.
On the north side of this building, climb the ladder to the upper floor and unlock the door using the key found on one of the nazi officers around the building.
Inside, you will find many supplies and the War Factory Workbench – SMG.
Also, pick up any Satchel Charge you can find around because you don't know when you need one.
Workbench #2 – Rifle
From here, follow the main twisted road and turn right to reach the north part of the Steelworks, where you have to complete the optional objective.
North of the Steelworks and west of the Refinery, there is a building with an entrance on the east side.
Look inside the building for a locked door that can be picked, and open it.
On the right side of the room, a ladder will take you to a secret basement armory, where you will find the second War Factory Workbench and lots of supplies.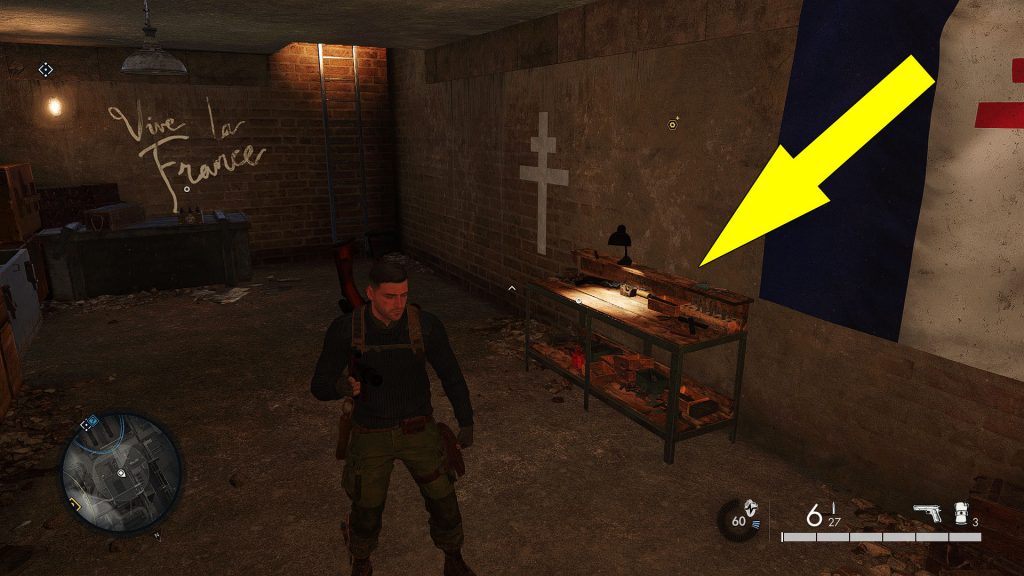 Workbench #3 – Pistol
The final Workbench in Mission 4 can be found inside the Refinery Armory Room, on the east part of the building.
Head inside the Refinery and deal with all nazi soldiers in your way.
You can open the Refinery Armory using the key from the nazi soldier with a camouflage helmet or using one of the Satchel Charges we previously found with the workbenches.
Once you open the door, you will find the final War Factory Workbench in Sniper Elite 5.
And that's how you find all War Factory Workbenches in Sniper Elite 5. If you have any questions, leave them in the comments section below.