Sniper Elite 5 Libération Stone Eagles collectibles are not that hard to find, but they require a bit of exploring around the towns.
If you want to get the collection achievements, you will have to scout and then shoot all of the Stone Eagles on each map.
Therefore, in the following guide, we will show you all Libération Stone Eagles locations in Sniper Elite 5 and point you in the right direction so that you can add them to your collectibles collection.
Where To Find The Libération Stone Eagles In Sniper Elite 5
Libération Stone Eagles are well spread around the map on top of the buildings around the three towns.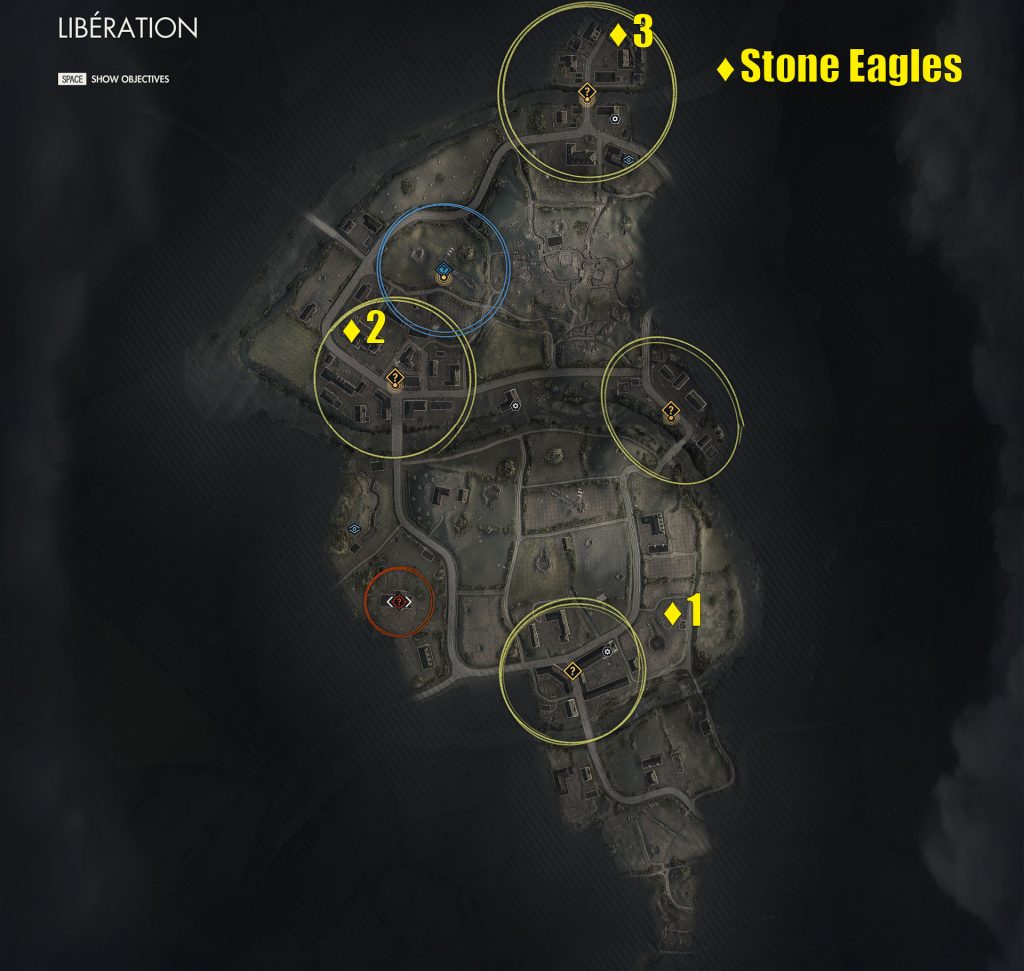 So, we've included a few tips on how to effectively spot all Libération Stone Eagles to ensure you don't miss them, following the same order as on the map above.
Stone Eagle #1 – On Top Of The Windmill
After you start the Libération Mission and complete the first primary objective by neutralizing German defenses, proceed east of the Southern Town to reach a Windmill.
At the top of the windmill, you can shatter and collect your first Libération Stone Eagle collectible.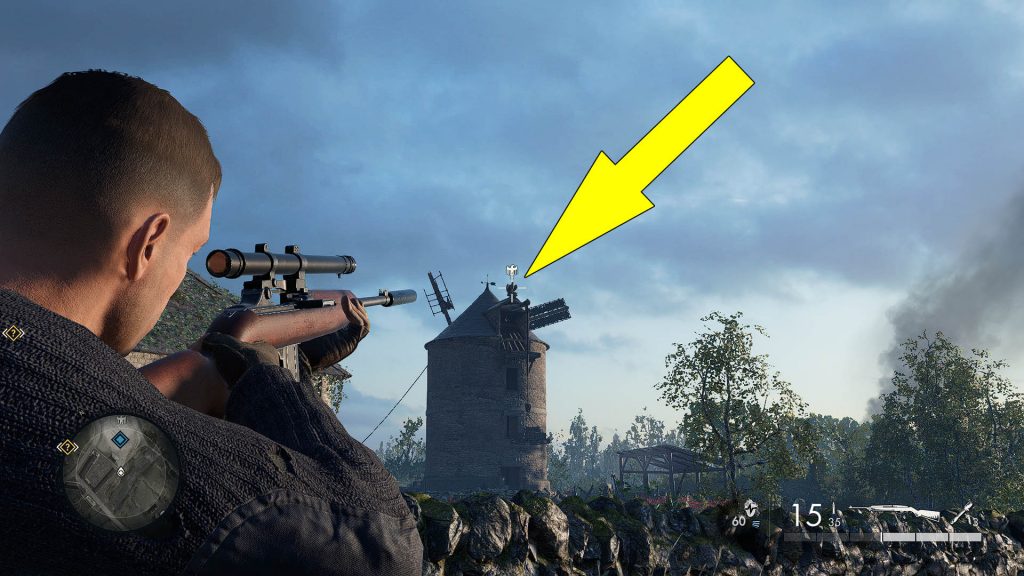 Stone Eagle #2 – On Top Of The Church
From the previous Libération Stone Eagle, follow the path west and then turn to the north, past the Jaan Trautmann Kill List Target, until you reach the Western Bridge.
Complete the primary objective by killing all three snipers hiding on the top floors of the buildings and clearing the area of nazis soldiers.
Once you're done, look in the west part of the town for a ruined church.
Right from the curve of the main road leading northeast, you can spot the Libération Stone Eagle sitting on a wooden beam at the back of the church.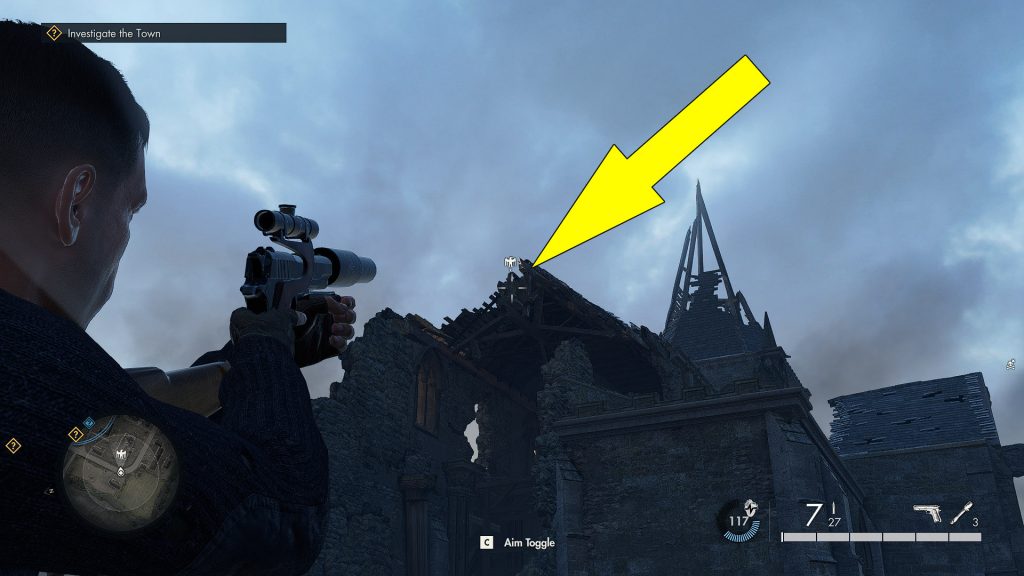 Stone Eagle #3 – On Top Of The Ruined Building
The final Libération Stone Eagle in Sniper Elite 5 can be found in the Northern Town, at the end of Mission 6, and one of the extraction points.
Kill all the nazi soldiers inside the town and complete the primary objective by destroying the Tiger Tank roaming around the town plaza, using the Panzerfausts that you can find inside the buildings.
After you're done, look for the nazi flag hanging on a pole in the town plaza.
Behind and above the flag, on top of some destroyed buildings, you will find the last Stone Eagle in Mission 6: Libération.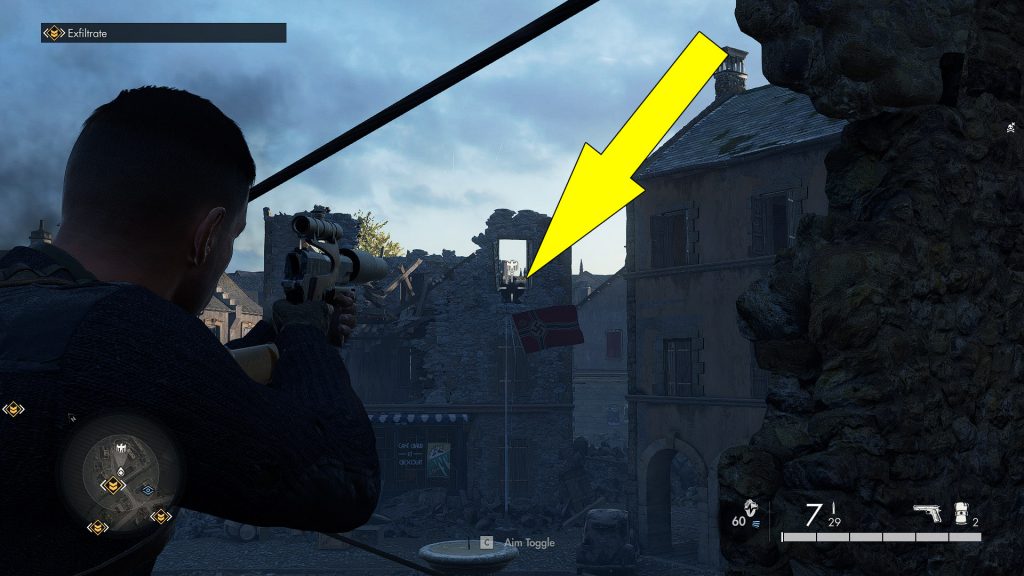 And that's how you destroy and collect all Libération Stone Eagles in the third-person tactical shooter stealth video game developed by Rebellion. If you have any questions or suggestions, drop them in the comments section below.