Horizon Forbidden West Bonewhite Tear Black Box is one of the 3 Black Box collectibles you must retrieve while exploring Demeter's area.
HZFW Bonewhite Tear Black Box is very similar to the Promontory Black Box covered here because it involves a Power Cell you have to find to open a locked door.
However, this collectible is quite accessible because it's found close to one of Aloy's shelters in the mountains.
Let's see how to get the Horizon 2 Forbidden West Black Box: Bonewhite Tear in the video game published by Sony Interactive Entertainment.
Horizon Forbidden West Black Box Bonewhite Tear Location – Where To Find
Located northwest of Bonewhite Tear Rebel Outpost and The Bulwark Settlement, Black Box Bonewhite Tear requires your presence on the northern side of Demeter's region.
You can see the location on my map below, along with the nearby Shelter.
The path leading to the Shelter is quite accessible, and if you have already unlocked the Shelter, all you have to do is fast-travel to that location.
Here is what you have to do next.
Bonewhite Tear Black Box – How To Get
Upon reaching the Shelter, scan the area, focusing on Aloy's Stash.
Next to it (pictured below) on the ground, you can see a Power Cell or a Battery if you want.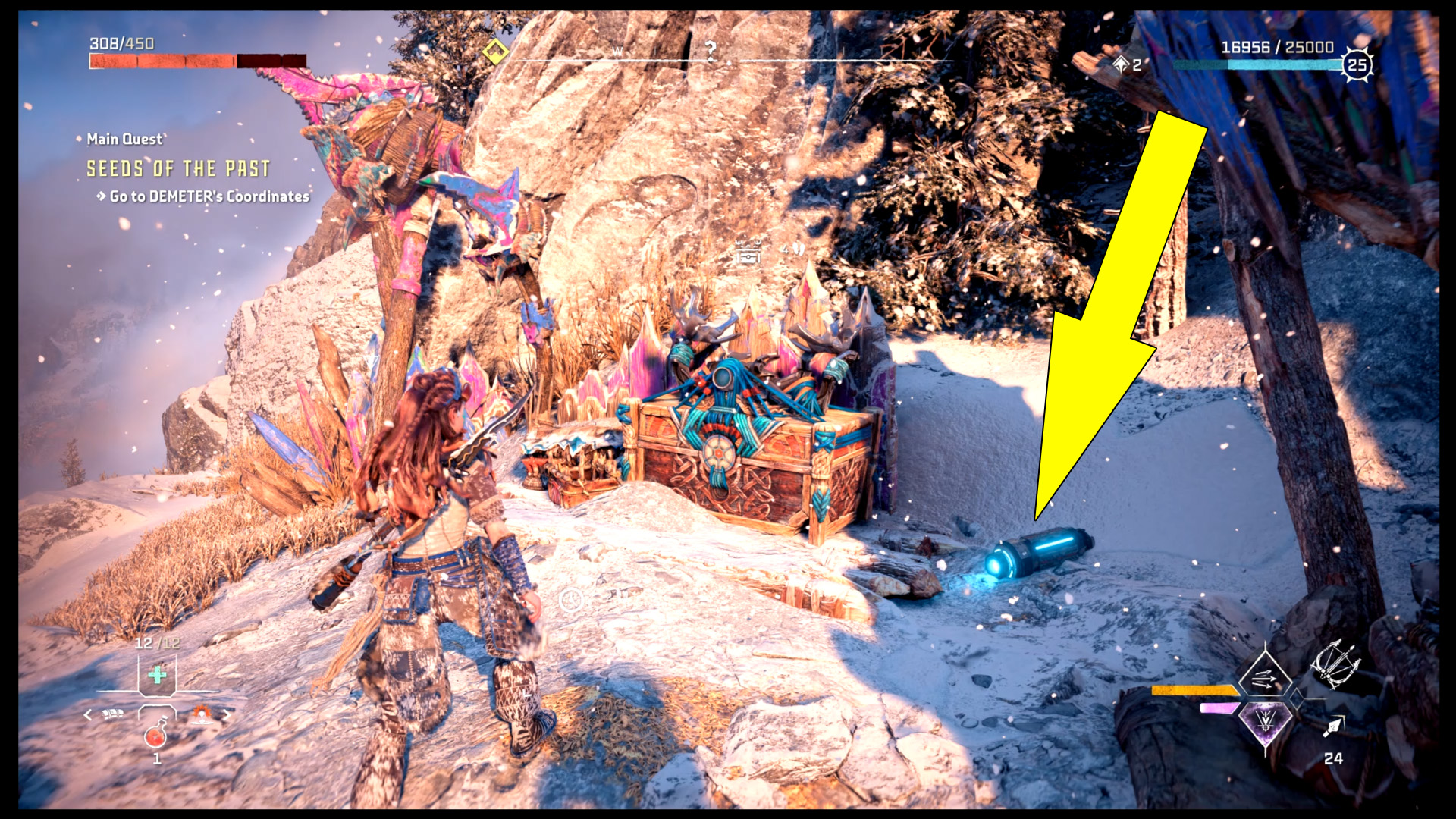 Pick it up, then head west to spot the plane wreck on the right side.
It's basically around the corner, and it's impossible to miss.
Use the battery you are carrying on the Power Cell terminal on the left side of the locked door.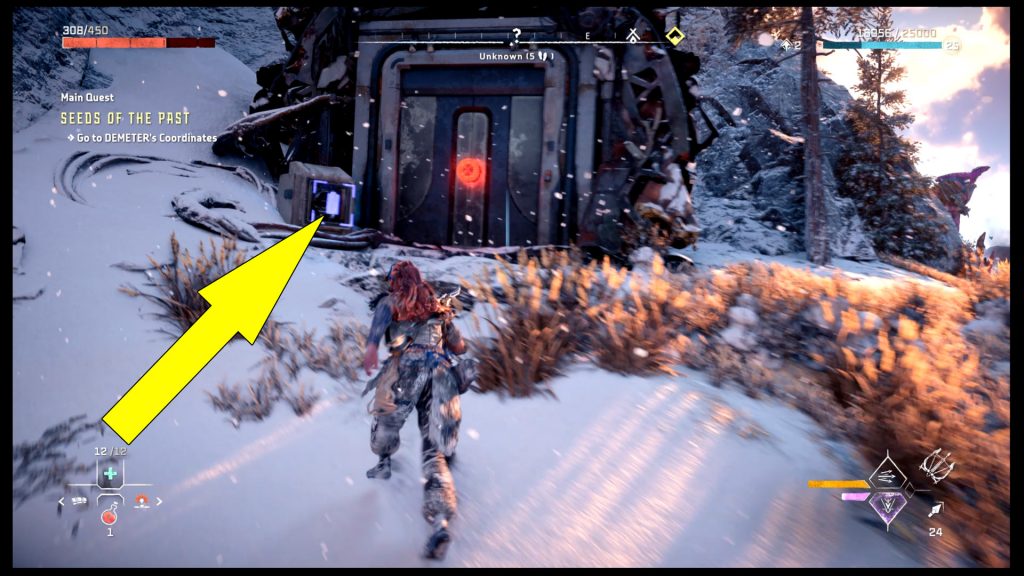 After powering up the door, open it, and on the ground in front of you awaits the Bonewhite Tear Black Box collectible.
Black Boxes Trading – How To Use The Recordings
After securing the Bonewhite Tear Black Box Recording, when you reach The Memorial Grove Settlement, look for Untalla, the Black Box Collector, who is willing to trade a Crafting Material for your item.
Below you can see Untalla's location.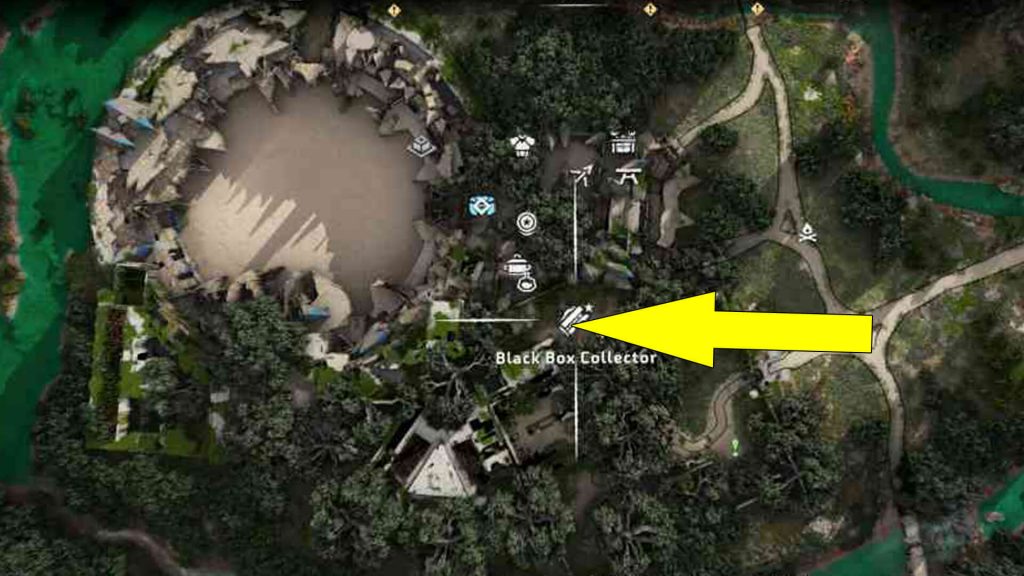 For every Black Box you trade with Untalla (there is a total of 12), you'll receive a Crafting Material.
On top of this, after you bring all 12 Black Boxes, Untalla gives you the Wings of the Ten Legendary Blastslings, which is one of the best weapons in the game.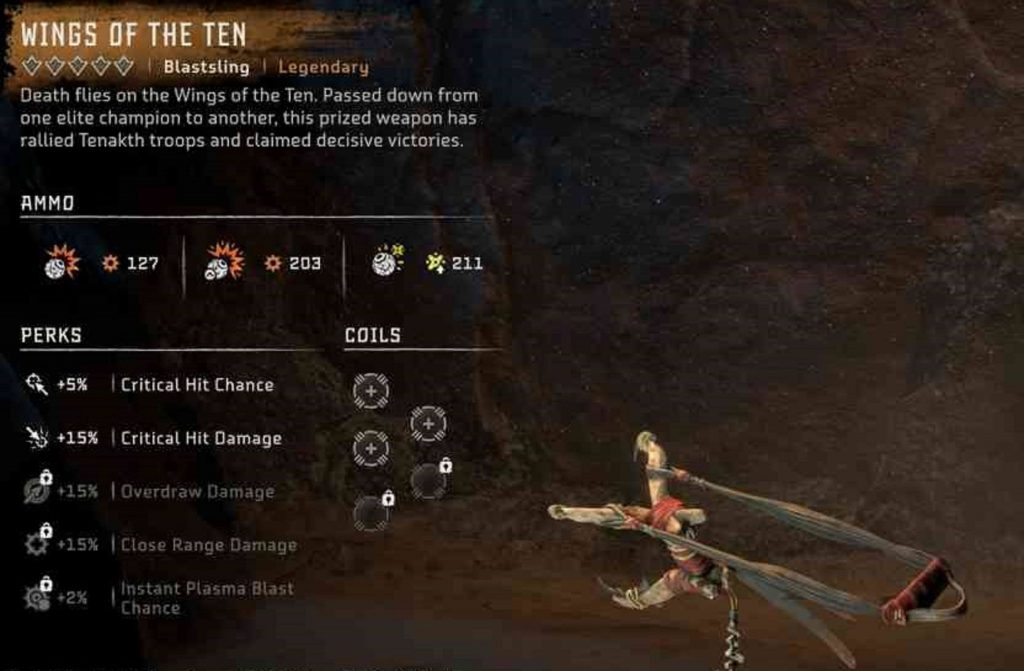 This means that for this legendary weapon, you have to find all Horizon Forbidden West Black Boxes.