Similar to the Firgleams covered here, the Horizon Forbidden West  Metal Flowers Blocked Paths require a Special Tool, which Aloy can use to remove the vines and unlock new areas in Guerrilla Games' latest installment.
The HZFW Metal Flowers Blocked Paths lead to areas where you'll find loot chests and sometimes Datapoints.
Furthermore, some Horizon 2 Forbidden West Metal Flowers block areas you'll have to reach while playing activities, such as Relic Ruins and Black Boxes.
This means that knowing how to get the Metal Flowers Tool, also known as the Vine Cutter, is mandatory for getting rid of these unique flowers.
So, let's see what you have to do to get your hands on this Special Tool.
Horizon Forbidden West Metal Flowers Blocked Paths – What Are They
A Horizon Forbidden West Metal Flower Blocked Path is an area you can't access early in the game.
That's because when you reach it, you'll see a red Metal Flower and, next to it, some vines that block access to that specific area.
These areas are marked by an icon depicting a blocked tunnel entrance on your map.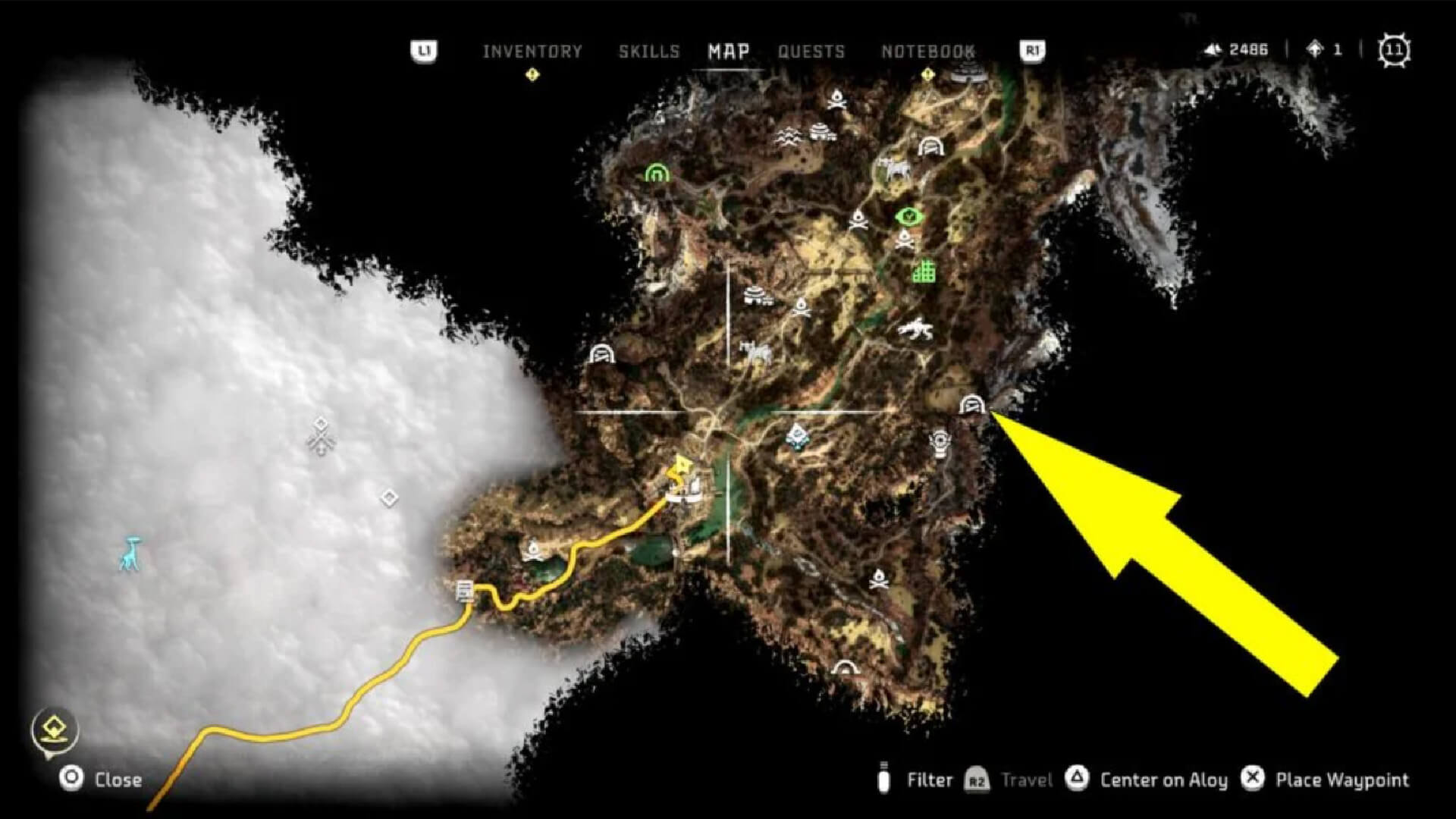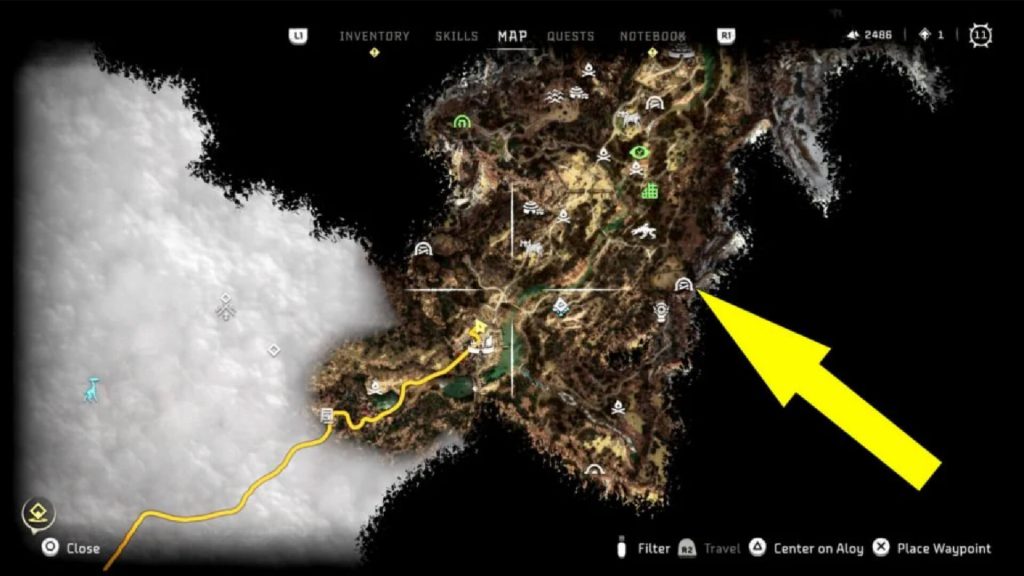 If you approach such a location, you'll spot a red flower made of metal.
It looks exactly like the one in my image.
Last but not least, if you scan the Metal Flower, you'll get the following description:
Metal Flower

A metal flower sprouting organic vines. Invulnerable to impact. Special gear required to clear.
As such, knowing what special gear is needed to clear this specific obstacle or where to find the Metal Flower Missing Tool is mandatory.
Metal Flower Blocked Path Missing Tool – Where To Find
As said, the tool in question is known as the Vine Cutter, and just like the Igniter you use to remove the Firegleams, it unlocks via story progression.
Specifically, you'll find the Horizon Forbidden West Vine Cutter while working on retrieving Demeter during the main quest named Seeds of the Past.
Horizon Forbidden West Seeds of the Past quest takes you to the fourth area (Demeter's region) in the mountains.
It is the only main quest you have to complete there, and without spoiling it for you, Aloy will get to explore The Greenhouse.
Alongside Alva, you'll get to Test Station Ivy after you explore Test Station Elm (make sure you check this guide to solve the puzzle in the room).
Here you'll learn more about the Metal Flowers, and when you exit, you'll have to craft your own Vine Cutter.
You can do this at the workstation outside Test Station Ivy using the Dissolution Code Module, which you'll automatically retrieve during the quest.
Once Aloy unlocks the Vine Cutter, she'll have to use it on nearby Metal Flower.
Upon completing the quest, if you check your map, you'll notice that all Metal Flowers in the game are marked on your map.
From this point onward, you can remove all of them.
Vine Cutter – How To Use
To use the Vine Cutter in Horizon Forbidden West, you'll have to make the Metal Flower bloom.
Or to open it if you want.
Below, you can see the Metal Flower close to one of the Signal Towers in the game's first area.
To make the Metal Flower bloom, stand close to it and hit it three times (R1), then approach it again, and press R1 again so Aloy can install the Vine Cutter Module.
Once you do that, the vines from the Metal Flower are removed.
Because this tool is essential in the game, make sure that after you find GAIA, you'll focus your attention on Demeter and get the Vine Cutter as soon as possible so you can unlock all Horizon Forbidden West Metal Flowers Blocked Paths.